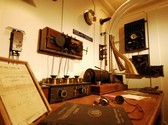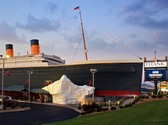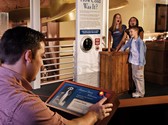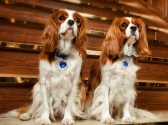 Titanic Museum Attraction
Titanic Museum Attraction
Call Branson Tourism Center at: 1-800-785-1610
The "Titanic Museum Attraction" in Branson, Missouri is probably best described by its many admirers, including USA Today who says it's "the most lavish monument to the sea's most famous disaster;" and Rick Meade, who describes it as "the best story-telling museum in the world."
A beautiful replica of the world's most renowned ship, the "Titanic Museum Attraction" offers visitors far more than the typical museum, including hands-on experiences like walking the grand staircase, steering the ship with the big wheel, touching an iceberg, and learning how to send an SOS signal. A very kid friendly museum, Titanic is an enchanting two hour walk-through experience the whole family will never forget! Highly regarded by TripAdvisor, Titanic was awarded the Certificate of Excellence in 2012 and 2013.
In 2014, for the first time anywhere, the RMS Titanic's eight heroic musicians are honored in a world exclusive exhibit! The lives, loves, and legacies of these unforgettable heroes will be explored and shared throughout the year.
Back by popular demand, the celebrated authors of Titanic historical books and novels will make their public appearances together at Branson's "Titanic Museum Attraction" from Saturday, March 15 through Saturday, March 22 from 10 a.m. though 5 p.m. during the 2nd Annual Titanic Author's Week. Titanic fans and followers will have the rare opportunity to meet and interact with the authors of many of the remarkable books written about the historic ship during this unprecedented, eight day book signing event. Hundreds of books and stories from every possible perspective have been written about this most legendary of ship tales; come meet some of the authors who share your passion for Titanic's remarkable story of love, loss, and heroism that will forever touch our hearts!