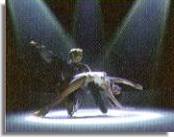 Championship Ice Skating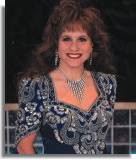 Bobbette Young


Brad Cummings & Rex
Branson provides the perfect environment for the Osmonds to showcase the wide variety of music they have performed throughout their careers. "With this show, we are able to include the many different types of music that people have come to expect form the Osmonds," says Jimmy Osmond.

As you enter the theater get ready to take a stroll down memory lane. You won't want to miss the photographs of various stars that appeared on the Osmond Family Television Specials along with memorabilia and pictures of the Osmonds throughout the years.

The fabulous Osmond music, harmonies, and entertainment charisma is subtly interwoven into the other aspects of their show resulting in one of the most exciting and dynamic variety shows in Branson. This show has something for everyone, the magnificent sounds top female vocalist Babette Young, the beauty, excitement, and grace of world championship ice skating, the zany comedy antics of Brad Cummins & "Rex", the award winning Jay Osmond Band and much more.

Anytime is a perfect time to visit this award winning production, only at the Osmond Family Theater, performances Monday through Saturday at 2pm and 8pm.

Call for reservations and show schedule details, and don't forget to ask about the Osmond's exclusive VIP Dining Experience.
Only One Show Has It All!
Call The Osmond Family Theater

We've got America's favorite family entertainment!
In Branson's best location!
Hwy. 76 &amp 165, Branson, MO.
---
NEW IN 1999

This year, the Osmond Family Theater is very proud to present "Broadway for Breakfast." this elegant and highly entertaining musical review features songs from Showboat, South Pacific, Camelot and more performed by Broadway veterans, Maggie LaMee and Tom Wolff.

Breakfast is at 8 a.m. with the show starting at 9:a.m.


Maggie LaMee and Tom Wolff