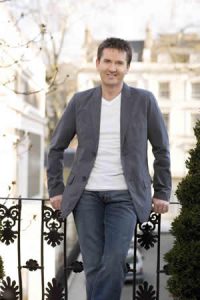 One of the things that makes Branson such a special place for people to visit is its spirit of caring for and about its visitors. Each day, in the normal course of events, the vast majority of Branson shows, attractions, restaurants and activities provide the very best customer service they can to help ensure that every visitor has a great Branson experience.
In addition to that "norm however, is the fact that Branson is filled with businesses and people that will personally get involved and go the extra mile. It's an involvement that goes beyond normal customer service and to the heart of the individuals involved and what Branson is.
In most cases, as illustrated by this story, that "extra mile" is done so out of personal concern and commitment with a giving heart and no thought about publicity. This story would have remained unknown, but for the fact that the person involved, Carolyn Fiddler, was so appreciative that she sent an email to Mike Cooper, Senior Reservation Agent at the Branson Tourism Center, who worked with her in planning her trip to Branson.
Carolyn and her mother-in-law Phoebe, from Vancouver, Canada, were in the midst of a full schedule of shows and other activities in Branson when Phoebe collapsed and was taken to Skaggs Regional Medical Center where "she received wonderful care" and remained for four days during which she missed out on a number of activities and shows, one of which was the Daniel O'Donnell show on Wednesday.
Carolyn was able to go to the show and when she met Daniel after the show at the "meet and greet" told him about Phoebe's situation and that she "had come all the way from Vancouver Canada to see him." She asked him to sign a book which she had bought for Phoebe, which he did and then "was completely blown away!" when he offered them free tickets for another show after Phoebe's scheduled release from the hospital.
However, Mr. O'Donnell did not stop there, he visited her at the hospital, had a special private session with them backstage before the show and "talked to her in the audience during the show." Carolyn said that Phoebe said, "It was almost worth it to have been sick to get treated like that." Carolyn also added that she loved Branson and will definitely be back.
Daniel O'Donnell has finished his 2011 limited engagement in Branson and won't be back again until November of 2012. No one would have known about the extra effort and care he showed to Phoebe, but for the email Carolyn sent on November 23. It just somehow seems appropriate, during this Christmas season of giving, to share this story and say to Mr. O'Donnell, "Thank you for caring and have a Merry Christmas."