Branson Horseback Riding
Branson offers numerous options for seeing this beautiful part of the country by horseback. Here are just a few of our favorites, but we're more than happy to talk about your specific interest over the phone to make sure you find the option that is right for you.
Bear Creek Trail Rides
A family owned and operated business, offering family fun at reasonable prices. Bear Creek Trail Rides has a wide variety of horses that are gentle and easy to handle. The trails are shaded, beautiful and exciting. You'll ride on 500 acres of private ranch along Bear Creek near Branson, Missouri.
Dogwood Canyon Horseback Riding
Dogwood Canyon's horseback trails offer a scenic, leisurely ride exploring ridges and hollows that are not seen by tram or from the walking and biking trail. Advanced reservations are recommended as the horseback riding activities fill up quickly during the season.
Ozark Mountain Trail Rides at Shepherd of the Hills
This is a full one hour ride through the beautiful Ozark hills. The trail ride is mostly shaded winding through cedar glades and tall oak forests. Your trail ride will actually cross the set of the Old Mill Theater where The Shepherd of the Hills Outdoor Drama is performed May 22nd through October 24th. The gentle horses that guests ride are the same horses used in the show at night.
Uncle Ike's Trail Ride
Many of the trail ridden here date back to the 1800's. Shaded, old trails cut through more than 150 acres of Ozarks. A 40-50 minute ride (hotter days take longer). A single file, walk thru a long shaded nature trail, 2+ miles long. You start your ride along a ridge, dropping down into the hollow. Then a slow ascent to return to the corral.
---
Call 1-800-785-1610 Promo: BTC for more information.
There is SO much to do in Branson, and we always hear visitors on their way home say...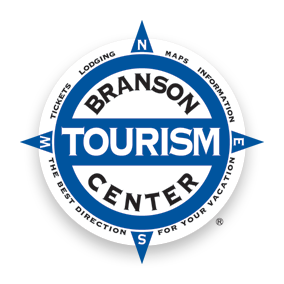 "We wish we would have stayed longer! We had no idea how much there was here!"
Branson Tourism Center is a local resource to help you plan your perfect trip to Branson, whether you are coming for one day or two weeks.
Every one of our 100 staff members proudly live and work in this community, dine at the local restaurants, visit the attractions, and enjoy the shows. With so much to choose from, let Branson Tourism Center help.
It's free to call and get local information and advice, and we are open 7 days a week. Our winter hours are from 9:00 am to 8:00 pm.
With award-winning customer service, Branson Tourism Center is A+ rated and accredited, and celebrating our 10th year in Branson! 1-800-785-1610 Promo: BTC for free local advice about visiting Branson!
Give us a call at 1-800-785-1610 Promo: BTC
to see how we can help!