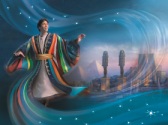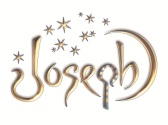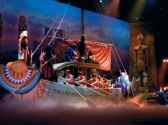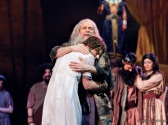 Joseph
Call Branson Tourism Center at: 1-800-785-1610
Of all the characters in the Bible, perhaps Joseph is the best parallel to the character of Jesus that can be found. During a time of an "eye-for-an-eye and a tooth-for-a-tooth" mentality, Joseph's story of forgiveness and integrity has made this Bible story a timeless truth, inspiring generations of men and women to walk uprightly in the midst of great temptation.
Sight & Sound's depiction of this classic story will magnify the many qualities that make this story appeal to all ages. Experience a cast of 45 professional adult and child actors and dozens of live animals gracing the aisles, several amazing dream sequences including Joseph in his colorful coat "flying" over the audience, larger-than-life staging which includes a spectacular Egyptian palace scene spanning 300 feet and wrapping around three sides of the audience, plus, twenty original songs.
Inspired by Joseph's colorful coat, we have a vision to implement a brilliant color scheme into every fabric of this production including the music, the costumes, the lights, the special effects, sets, and more.
Our guests will leave this show energized by the character of Joseph, renewed in their faith, and inspired to dream big for God's glory!
Hour Backstage Tour
Please arrive by 12:30 pm. Tour begins promptly at 1:00 pm and lasts 1 hour.
A million watts of lights - sixty-thousand watts of sound - and a stage over twenty-thousand square feet in size: shows at Sight & Sound Branson Theatre are live theatre productions on a massive scale. Now, you have the exclusive opportunity of going backstage in our Behind The Scenes Tour. Discover the technology and ingenuity that powers the dramatic complexity of each show. You'll visit the nerve centers that keep the lights, sound, stage - and even animals on cue. You'll also glimpse a state-of-the-art scene shop creating sets for upcoming shows. Learn about the process involved in bringing a story to life, and step up to the stage for an actor's view at our incomparable Branson Theatre.