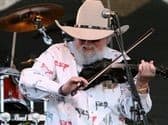 BRANSON, Mo. – "Even in Branson, Missouri, called by many 'The live music show capital of the world,' April 26 through April 29 will be special from a show perspective," said Tammy Johnson, the Director of Operations for the Branson Tourism Center. "In addition to the many fine Branson shows regularly  appearing there will be limited engagement performances by The Charlie Daniel's Band, Sawyer Brown and The Oak Ridge Boys.
Charlie Daniels and his band will be performing at the Mansion America Theatre for one performance only on April 28. His signature "bull rider" belt buckle and hat illustrate both his lifestyle and music. His epic performance of "The Devil Went Down to Georgia," along with a lot of his other work as a song writer, singer, guitarist and fiddler over his 50 year career, defies assignment to any specific musical genre, but is totally American in spirit. He has won a Grammy, been inducted into the "Grand Ole Opry" and has sold over 20 million records with songs such as "In America," "Uneasy Rider," "The South's Gonna Do It," "Long Haired Country Boy," "Still in Saigon," "The Legend of Wooley Swamp" and many others.
Sawyer Brown will performing one performance at the Oakridge Boy's Theatre on April 29. The country band, named after a road near where they practiced, has been performing since 1981 and is known for their high energy performances. In describing his opinion as to why Sawyer Brown has been so successful for so long, Mark Miller, lead vocalist said, "We're here to share everything: ourselves, talents, ideas, truths, knowledge and lives. That's why our music connects. And it's where the songs come from." Their number of "Top Ten" hits including "The Walk", "Some Girls Do", "Thank God for You", "This Time," "I Don't Believe in Goodbye" and their "Top 40" country hit "They Don't Understand" as well as their popularity attests to that connection.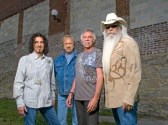 On April 26 and 27, one of the most distinctive and recognizable sounds in the music industry, The Oak Ridge Boys will be performing the first of a number of limited engagement performances at the Oak Ridge Boy's Theatre. In over three decades of performing, they "have had one double platinum album, three platinum albums, and 12 gold albums plus over 30 "Top Ten" hits and more than a dozen national Number One singles including "Fancy Free," "Gonna Take A Lot Of River," "Elvira," "Thank God For Kids," "American Made," "Bobbie Sue," "Dream On" and "I Guess It Never Hurts To Hurt Sometimes."
"And that's just the limited engagement performances for a four day period," said, Branson Tourism Center's Johnson. "When added to the number and variety of Branson's other quality shows, it's hard to imagine a place anywhere near the size of Branson offering the scope of live entertainment available to Branson visitors," she continued.
For additional information or tickets on any of the shows mentioned in this article or any of Branson's other shows and attractions or for lodging arrangements please contact the Branson Tourism Center (BTC), one of Branson's largest and most respected vacation planning services. BTC can be reached by either calling their toll free number 1-800-785-1550 or through their website www.BransonTourismCenter.com.