At Your Home Away From Home
So you've arrived in Branson and gotten the luggage into the room, as you are unpacking, you realize *gasp* you forgot… something. Fear not, we may have an easy solution to that and more.
This may seem like an awful lot of stuff to get at the dollar store and you don't necessarily need everything on this list.
Frankly you may have some of these items at home already, these are just ideas that we've personally found useful throughout our travels that can make things easier.
Cruise the dollar stores either close to home, before your trip; or when you are in Branson, to pick up "essentials" for the trip:
---
1. A Stitch in Time: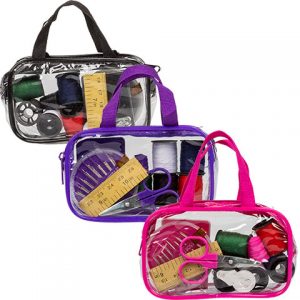 How many times have you lost a button (those buffets are tough on a shirt *wink-wink*), had an unraveled hem, or had a minor tear and wished you had a sewing kit handy?
The one's we've found at the local dollar store have almost everything needed for those emergency fixes:
A multitude of needles & buttons, threads of various colors, thimble, needle threader, and those handy little scissors. If you don't know how to sew, there are plenty of videos online that can teach you.
---
2. You Can See Clearly Now: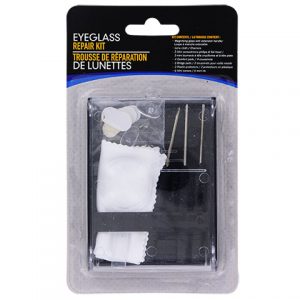 This may come as a surprise, but did you know that over 60% of people wear either contacts or glasses (mostly glasses)?
OK, so you may not wear glasses but what about those expensive sunglasses you have on, what if you lose a screw, or just got fried chicken grease on the lens? I think you see where this is going…
---
3. Hair Clips of Wonder: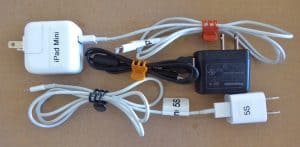 How many times have you reached in your bag to get your ear buds so you can drown out the noise or rock out to your favorite tunes or to find the charging cord for your device only to find they are tied up in more knots than a hammock? Here is where hair clips can come in handy, clip them around charging cords or ear buds to prevent tangling.
Of course you can use them for what they were designed to do but now you have another option. Hair clips not your thing, look further down for hacks involving binder clips.
---
4. You've Got the Power: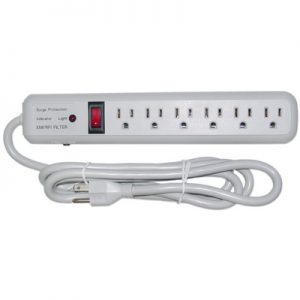 If your family tends to be rather connected, and always in need of more power, consider bringing a small power strip along. One plug to unite all the electronics in charging harmony. Also if you are flying, this is a great way to make friends at the terminal while awaiting your flight.
*I would not recommend the ones from the dollar store, but don't spend too much either. As a matter of fact, just look in that one box in the garage, you might have a couple of spares.*
---
5. You've Got to Zip It! Zip it Good… Zipper Snack Bags (various sizes):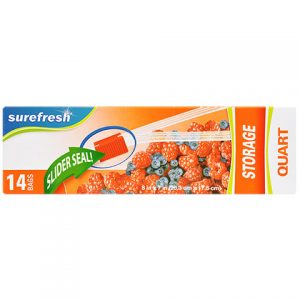 Zipper bags are very handy for storage (let's keep all the toiletries in these so nothing spills), snacks [road tripping snacks (snack size) or the gallon size "take the theater popcorn back to the room"], or keeping cell phones dry (protect them from rain, water rides at Silver Dollar City, or cruising the lake in a boat). I bet you have a bunch of ideas for zipper bags; we have a couple additional ones further down.
---
6. Don't Be Left Hanging Without A Carabineer Clip: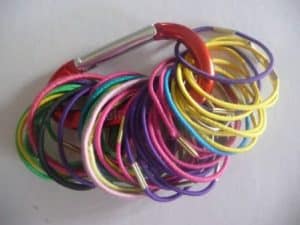 A carabineer or "D" clip can hold a number of pony tail holders in one place so you aren't hunting for them all over your toiletry case or purse. Luckily, I don't have any hair, so I won't be needing them anymore; but I do keep some handy for my wife. (Happy wife, Happy life)
They can come in handy for a number of other uses, too. Hauling in multiple grocery bags, keep your keys handy, clipping your water bottle to your belt or cinch sack, we could go on and on. We'd love to hear your hacks for this nifty item.
---
7. Take Note of This: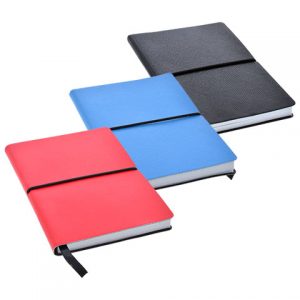 So often we spend more time on our phones than "in the moment", my phone has a note pad feature where I can jot something down as a reminder, it never fails, I end up on Facebook or reading emails and forget what I needed to make a note of. If you keep a small notebook and writing utensil handy, it will be much easier to make a quick note about the restaurants the locals recommended, or the short cut directions to get to your show on time, or even for noting who and what you have taken photos of on your camera. When you get home, you can then post about all the fun you all have had and you'll have your handy notes nearby to help. And if nothing else you can doodle, unless you picked up an activity book we talked about earlier.
These can also be fun for the littles to get "autographs" from their favorite Branson performers after the shows. These notebooks, coupled with a rubber band or a spare hair tie, can be used to gather "souvenirs" like brochures, kids' menus, wild flowers, or pretty leaves.
---
8. When Things Get Messy: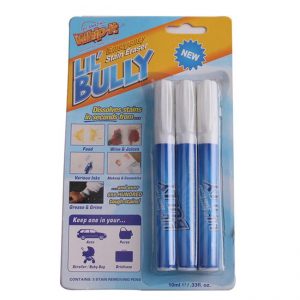 My grandma, when referring to a food stain on my clothing when I was a little, said "it must have been good if you got it on you." I've gotten better about food falling on me, but sometimes you just need to clean your hands or dab up the ice cream from your sleeve before you head into a show and don't have time to go back to the room and change.
Stain removing sticks or wet wipes are a lifesaver. They are incredibly portable, pack a couple of packets in your pockets or plop a pen in your purse. And the wet wipes can really be handy if while on the road you stop for potty breaks and someone forgets to wash up.
If, for whatever reason, you did not bring or get a stain stick, the complimentary shampoo in your room can act as a stain fighter until you can get the article of clothing cleaned properly. Remember, a little dab will do ya.
---
9. Choose Your Weapons: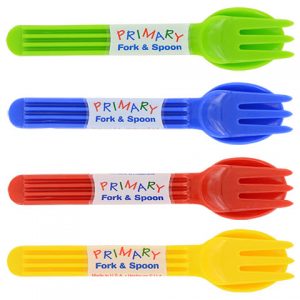 The littles are eating solid foods, and are getting pretty good at handling a fork and a spoon. Now imagine you are out to dinner and the flatware you are provided with is as big as the child's arm. Instead of the little trying to wield that massive fork like a pitchfork, pick up a set of child friendly utensils at the nearest dollar store. Much less chance of someone poking their eye out.
---
10. Argyles, Stripes, & Paisleys… Oh My: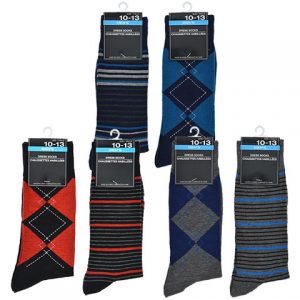 You left the house and are in Branson, you notice it's a tad chilly at the shows. If you are cold, you can bet your baby is probably cold too. Don't go and buy the expensive leggings, instead get colorful tube socks, cut them down to make cute leggings. Just don't let Dad wear them with sandals, unless you want to embarrass your kids (which can be so much fun), then go for it, it'll be a funny memory for years to come.