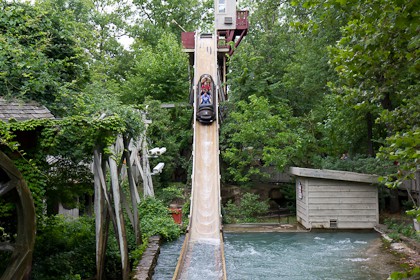 BRANSON, MO, July 2, 2013 — "What an honor it is to be selected by the readers of AAA Midwest Traveler's magazine as The Best Small City for a Weekend Getaway in its 2013 Best of the Midwest Reader Poll, said Tiffany Isnard, Director of Marketing for the Branson Tourism Center. Isnard also points out that Branson has been selected for that honor for three out of the last four years that the poll has been conducted 2010, 2011 and now in 2013 and that Branson's Table Rock Lake placed second in the poll as the Best Lake Weekend Escape.
As it welcomed its readers to results of its Best in Midwest results which were published in its July – August edition, AAA Midwest Magazine said "To say that something is the best of its kind means it 'excels all others,' according to the dictionary. That is true for the winners of the Best of the Midwest annual reader poll."
In suggesting why Branson was selected by its readers the magazine said, "Virtually every type of entertainment or amusement can be found in Branson…With more than 100 live shows, Branson is billed as the live music capital of the world. But there's also shopping, golf, lakes, rivers, Silver Dollar City theme park, and countless family-style amusements. Plus, there are plentiful and varied accommodation and dining choices available." It also explained that Branson has "its own brand of Ozark hospitality" and suggested that it is its "unique mix" of all Branson's shows, attractions, natural beauty and everything else that it has to offer its visitors to do and its hospitality that led its readers to "again selected Branson as their favorite small city."
Silver Dollar City, Branson's oldest and most popular paid attraction was specifically mentioned in the article in connection with one of the several world class festivals it hosts each year, the National Harvest Festival which will be held September 12 through October 26. It also mentioned the Branson area wide Ozark Mountain Christmas which runs from November 1 to December 31 each year.
Isnard invites those who have never been to Branson to come and experience the "Branson style fun," excitement and entertainment that the readers of AAA Midwest Traveler Magazine have discovered. For additional information on all that Branson has to offer please feel free to contact the Branson Tourism Center by either calling 1-800-785-1550 or through its website, www.BransonTourismCenter.com.