Branson's dinner shows are more than just meals—they're experiences. Branson, MO, offers a wide range of dining experiences that include entertainment. Having tried quite a few dinner shows, here are some we think you'll enjoy.
The show begins with an introduction to two teams of horses and cowboys at dinner time. Guests cheer on their section's team, adding a fun, competitive element to the event. Horses and trick riders compete in a wide variety of classic Western events including barrel races, pig races, and carriage races. During the Stampede, a wall of 12.5 million LED lights provides a stunning backdrop to showmanship feats.
The waitstaff provides excellent service, and Skeeter provides cowboy comedy before the show. A true American stampede would not be complete without the majestic buffalo. You'll forever remember seeing the quintessential American animal stampede around the arena. Red, white, and blue are displayed in abundance in the patriotic finale.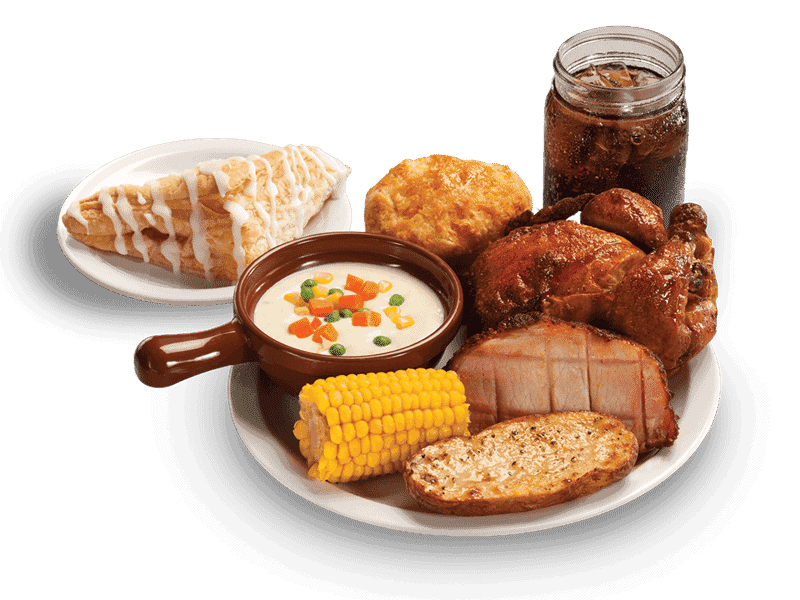 Dolly Parton's Stampede features a four-course meal that includes:
Creamy vegetable soup
A flaky, homemade biscuit
A whole rotisserie chicken
A hickory-smoked pork loin
Buttered corn on the cob
An herb-roasted potato
The Stampede's current specialty dessert
Unlimited Coca-Cola, tea or coffee
Four-Course Vegetarian Feast Includes:
• Our Own Original Creamy Vegetable Soup (soup is made with chicken broth)
• Hot Homemade Biscuit
• Fire Roasted Veggies with Quinoa and Multigrain Rice
• Buttery Corn on the Cob
• Herb Basted Potato
• Hot Flaky Apple Turnover
• Unlimited Coca-Cola®, tea or coffee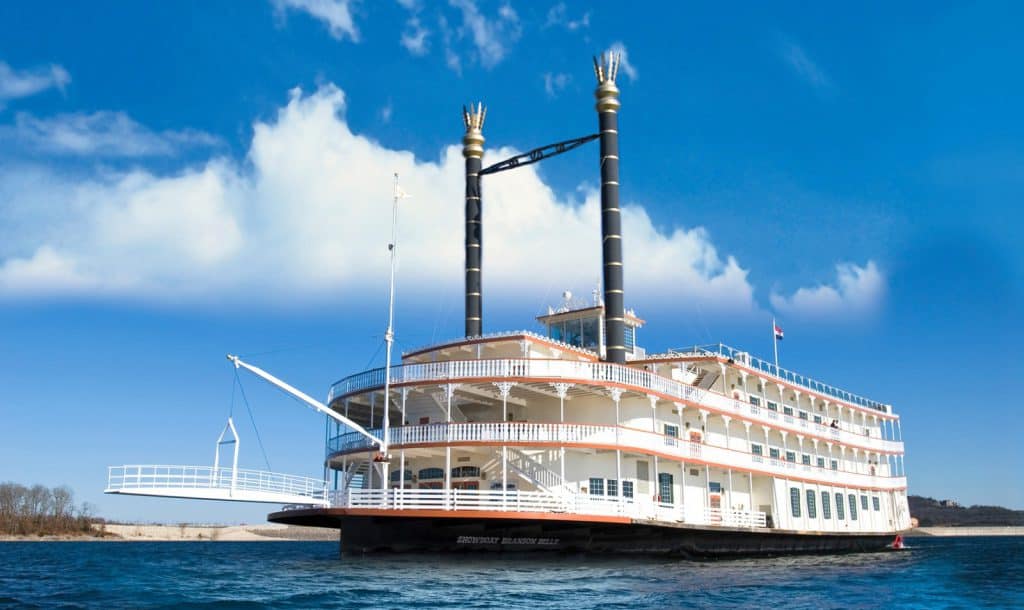 Take a cruise on the open waters of Table Rock Lake and enjoy live music, dancing, comedy, magic, a meal*, and more! Come see the newest sensation in live stage performances presented by the Showboat's master of ceremonies. With a talented troupe of singers and a featured 4-piece band, enjoy the power of music from the 1960s to today. Embark on a journey back to the days of Risky Business, Titanic, and Ghostbusters with great soundtrack movie moments. Toe-tapping Showboat Dancers present a must-see spectacle of rhythm and footwork.
Showboat Branson Belle's Dining Options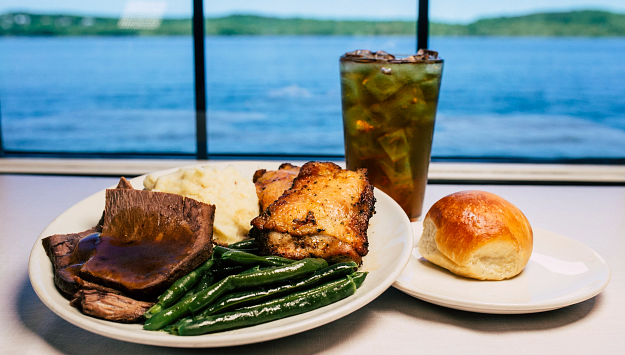 General Seating Menu
Adults (Age 12+)
Wedge Salad with Vidalia Onion dressing and fresh seasonal vegetables
Hot Roll and Butter
Rotisserie Chicken Thighs
Pot Roast with demi-glacè
Fresh Green Beans
Garlic Mashed Potatoes
Ooey Gooey Butter Cake topped with Raspberry Drizzle and Powdered Sugar

Iced Tea & Coffee
Children (Age 4-11)
Chicken Nuggets
Macaroni & Cheese
Green Beans
Apple Sauce
Ooey Gooey Butter Cake topped with Raspberry Drizzle and Powdered Sugar

2% Milk or Juice
*Subject to change without notice.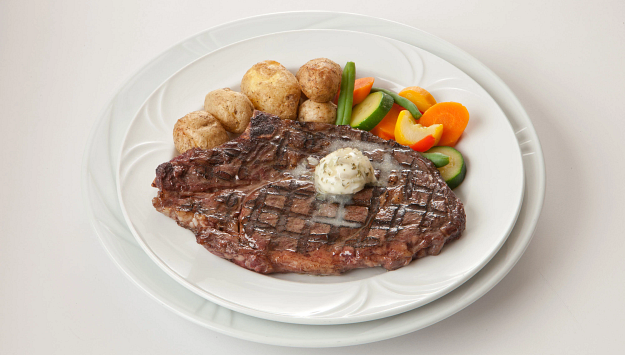 Captain's Club Menu
Entree (select one)
21-Day Dry Aged Signature Angus Ribeye


Known for their heavy marbling, robust flavor, and tenderness. Char-grilled to your desire and topped with house-made roasted garlic shallot butter. Served with Parmesan Baby Baker Potatoes and Fresh Seasonal Vegetables.

Breaded Chicken Breasts


In a delicate butter sauce. Served with Wild Rice and Fresh Season Vegetables.

Grilled Prime Bone-In, Center-Cut Pork Chop


Seasoned with our chef's select blend of spices and herbs and topped with a rosemary demi-glace. Served with Parmesan Baby Baker Potatoes and Fresh Seasonal Vegetables.

Pan Seared Trout Fillets


Lightly floured and topped with pecans and fresh-squeezed lemon. Served with Wild Rice and Fresh Seasonal Vegetables.
Dessert (select one)
Caramel Pecan Cheesecake
Chocolate Lover's Cake
Lemon Mousse Cake
Ooey Gooey Butter Cake topped with Raspberry Drizzle and Powdered Sugar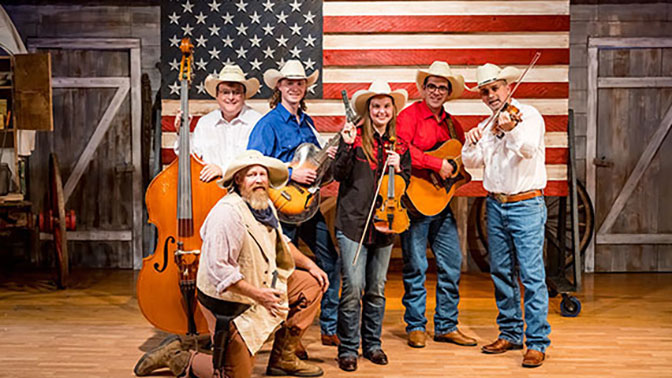 During the Shepherd of the Hills Chuckwagon Dinner Show, you and your family can enjoy cowboy jokes, tall tales, fiddle tunes, and delicious food. During your meal at the Playhouse Theatre, you'll enjoy barbecue chicken, beef stew, roasted potatoes, and a fruit cobbler. After dinner, the cowboy band will entertain you with heartwarming singing, fiddle tunes, harmonica playing, and cowboy poems and jokes.
Dinner is served during the pre-show.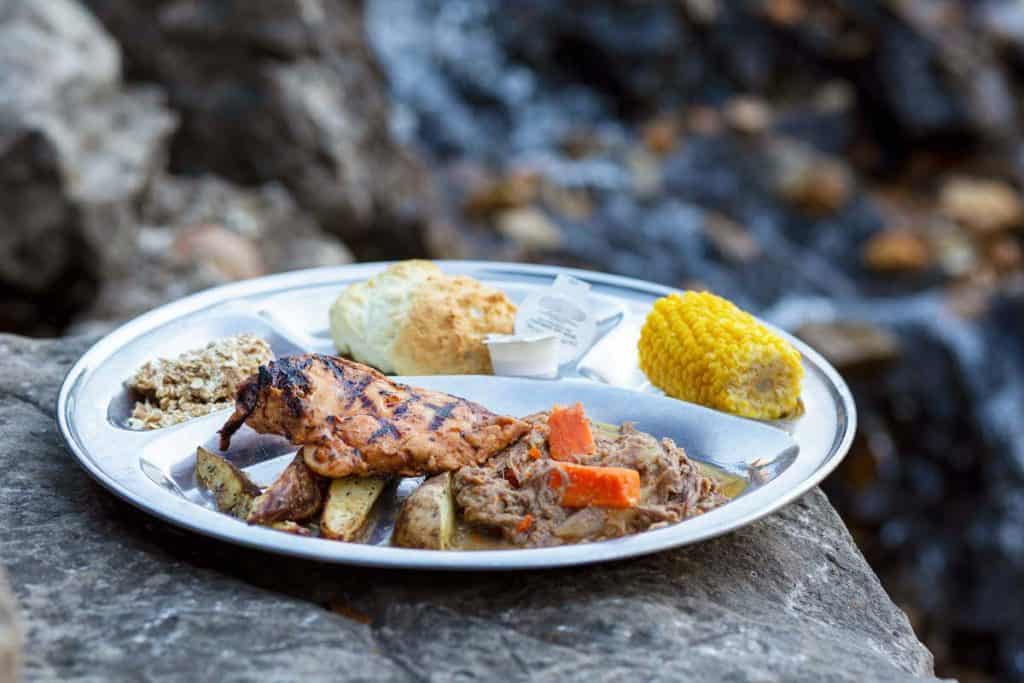 Chuckwagon Dinner Show
Menu:
Smoked Brisket
BBQ Pulled pork
Cowboy Beans
Whole-ear Corn on the Cob
Peach Cobbler
Choice of Beverage
Yeast Dinner Roll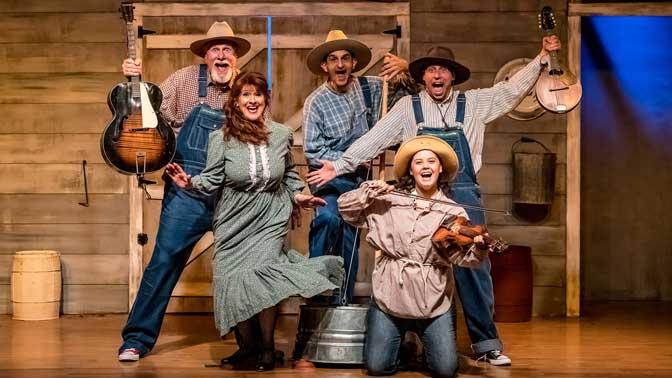 A lighthearted, comic tale of an unfortunate fiddler named Squeeky Bowman will entertain you and your family at the "WhoDunnit Hoedown Murder Mystery Show." As you work with the cast, you'll uncover who is responsible for Squeeky's death. The show includes dinner, so it's perfect for a day when you want comfort food and a good laugh!
Menu:
BBQ Pulled Pork
& Herb-Roasted Chicken Breast
Mashed Potatoes
Vegetable D'jour
Dessert:
White Birthday Cake

Dinner Roll
Choice of Beverage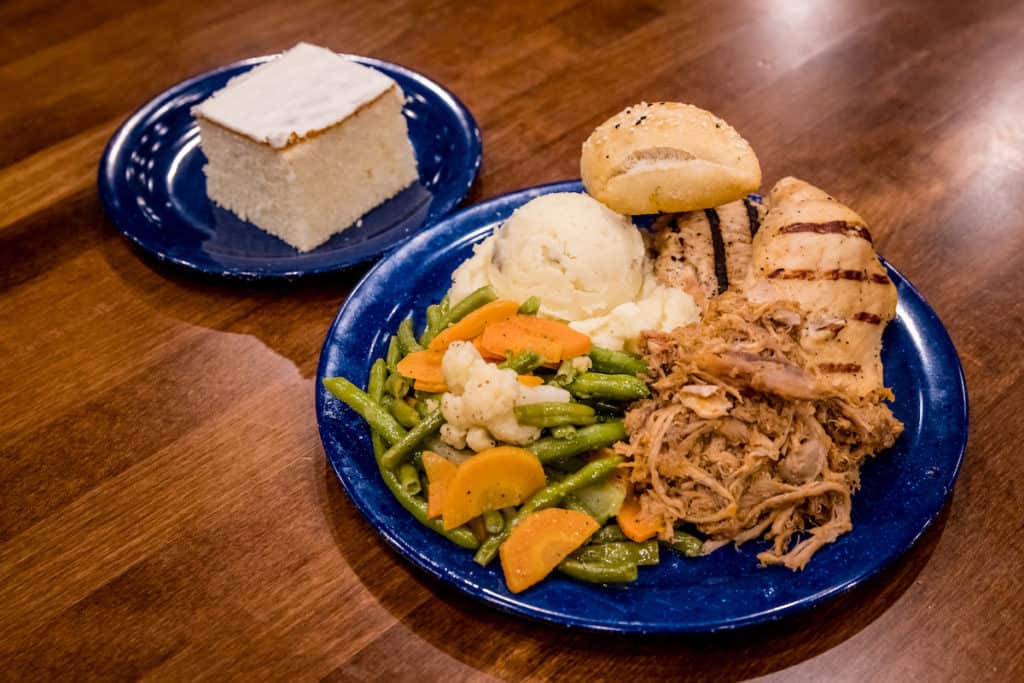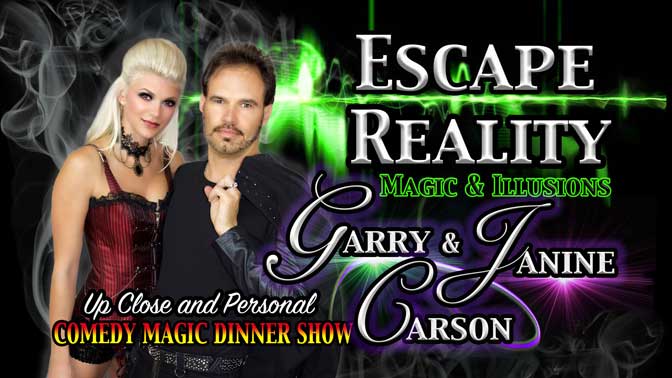 Winners of the Merlin Award, Best International Magic & Illusion Duo of 2020, and Family Entertainer of Las Vegas two years in a row! It's time to escape! Start your evening with a delicious Three-Course Meal created by Award Winning Chef Mike Roth – Then escape reality by entering a magical realm that will take your mind into a state of wonder. Magic, grand illusions, hilarious comedy, and audience participation are all part of this show. It's all up close and personal! All ages will enjoy Escape Reality Magic & Dinner Show.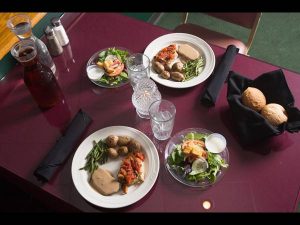 APPETIZER
Fresh Garden Greens With English Cucumbers, Tomatoes, And Red Onions, Topped With Seasoned Croutons And Home-Made Ranch Dressing Served With Our Signature Hot Rolls With Real Butter
Beverages Available Are Tea or Lemonade, Water, Coffee
ENTRÉE
Slowly Roasted Pork-Loin Drizzled With A Savory Balsamic Reduction Along With An Herb-Roasted Chicken Breast Topped With Fresh, Home-Made Vegetable Ratatouille
Served With Roasted Baby Potatoes And Lightly Seasoned Fresh Green Beans
DESSERT
Luxurious Dark Chocolate Mousse Topped With A Heavenly Light Whipped Cream And Fresh Raspberries
With so much to see and do, you may not find time to pack a visit to these fantastic dinner shows in Branson, MO, into your trip. You need not worry, though. Branson will be waiting for you with new attractions and familiar sights every time you visit our area.
Trust your Branson vacation with our local experts, if you are looking for a Vacation Rental or Branson Lodging, we are happy to help your find the perfect accommodations in Branson.