Hi, friends!
As the sun has now begun to set on summertime, we are shifting gears to make the most of Branson's Golden Hour. Here in the Ozarks, we never run out of things to do, and this year, we are now offering special packages that are intended to help you plan your next Branson Golden Hour Getaway to perfection!
"The only kind of sunsets that I don't like are the ones that I missed."
One of our current packages to choose from at this time is the Date Night package, available NOW through October 31, 2020.
The Date Night Package:
Two nights' lodging at the Radisson Hotel
Two adult tickets to wine tasting at Mount Pleasant Winery or the Branson ferris wheel
Two tickets to one show of your choice from select list
Dining voucher to a restaurant of your choice
A Branson guest card coupon book
Two BONUS tickets to select attraction
Click here to learn more about this limited time offer!
So now that we're talking Date Night, let's break it down!
With this package, you will be treated to a two-night stay in the Radisson Hotel, located just off the Branson strip. An indoor and outdoor pool, lounge and bar, fitness room, sauna, restaurant, and room service are available to you while staying at the Radisson!
While in Branson, you have a few options with this package. You can choose to take a sunset ride on the ferris wheel or participate in a class at Mount Pleasant Winery. Whichever you choose, you can't go wrong.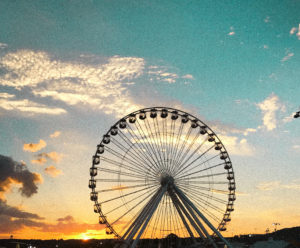 Would it even be a trip to Branson without catching a few shows? As part of our Date Night package, you receive tickets to a show of your choosing from a specific "date night" list!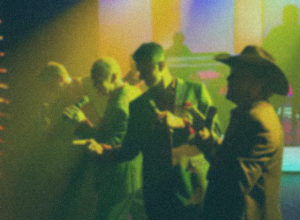 After you've gotten a couple shows and activities in, treat yourselves using your $25 dinner voucher to one of Branson's top restaurants!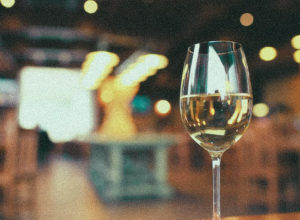 And don't forget about your Branson guest card coupon book—this way, you can get in on all of Branson's best shopping!
---
The Golden Hour of the year is the perfect time to make your way to Branson for a romantic escape—everything is a little slower, quieter, and more calming than you could ever imagine. We invite you to spend this season with us in the Ozarks to reconnect, recharge, and relax.
Click here to begin planning your Date Night Golden Hour Getaway TODAY!
Click here to view travel updates in Branson (COVID-19)!
We look forward to having you in Branson soon, and please feel free to stop by our office and say hello!
Until next time,
Your Friends at Branson.com