There's no golf quite like Mini-Golf!
Everyone knows that Branson is teeming with championship-level golf courses, but did you know it's also pretty famous for its excellent selection of miniature golf attractions? There's something for the very young, with simple straightforward shots; and there's something for the growing fan of the favorite past-time, as well as something for the seasoned mini-golf athlete. There are mini-golf courses operated by hotel properties for their guests, and there are multiple, big mini-golf operations open to the general public. Some that are easily viewable from the street are as much a treat for the eyes as they are challenging for the mini-golf aficionado! Regardless of your age or skill level, Branson has a mini-golf attraction that's perfect for you!
Back to the 50's Mini Golf



Located by the Cakes & Cream and 1st Inn Branson. Take a fun trip back to the 50's while putting away the time.
2801 W 76 Country Blvd.
Branson, MO 65616
---
Blackbeard's Revenge: The Hunt for Davey Jones' Locker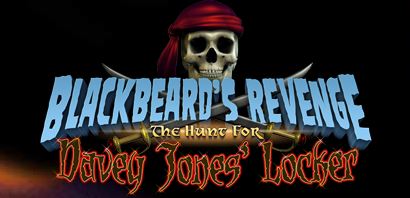 Prepare scallywags to have the time of your life as you experience our 3-D blacklight mini golf course, The Hunt for Davy Jones' Locker. This 9 hole miniature golf course is overrun with pirates, and they aim to see you walk the plank. Golfers travel through a jungle, a treasure cave, a volcanic area, and onto the beach of a pirate island.
Completely in blacklight, guests of ALL ages can enjoy a game of putt putt mini golf, and also see many animals that live there, including snakes, crocodiles, frogs, lizards, and more.
2020 W 76 Country Blvd
Branson, MO 65616
---
Brookside Mini Golf



Come, relax and play on the banks of the babbling brooks. The grounds have been masterly landscaped to include waterfalls, fountains, and misters. There is a choice of two golf courses to enhance your hours of enjoyments.
2925 Shepherd of the Hills Expy
Branson, MO 65616
---
Dinosaur Canyon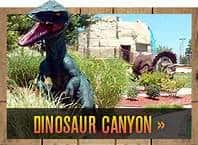 The noted explorer, archaeologist, anthropologist, paleontologist, and part-time taxidermist from the University of Chicago, Professor Duffer A. Hacker, also had a love for hot air balloons. During a recreational flight with a friend in 1930, the two found themselves caught in a storm that blew them miles off course. The voyagers finally crash-landed in a canyon which they soon discovered was inhabited by creatures thought to be extinct… DINOSAURS! Follow Professor Hacker and putt your way through the volcano and around waterfalls as he explores a land thought to be lost.
2501 Green Mountain Dr
Branson, MO 65616
---
Greatest Adventures Mini Golf



Named one of the top 10 Championship Mini Golf Courses in American, and hosted the 2011 US Miniature Golf Open. Whether you're a hardcore, mini golf fanatic, or just looking for a fun way to spend time while on vacation, Greatest Adventures is the place to be. With two unique 18 hole courses to choose from, plus an onsite restaurant serving up cold drinks and tasty meals, you and the family could spend the whole day here.
Choose from 2 courses. Play either the Medieval Theme and survive the "Smokin" Dragon, or take on the challenge of the Jungle/Egyptian Theme.
4800 Gretna Rd
Branson, MO 65616
---
Grand Country Mini Golf
White River Black Light Mini-Golf Course in 3D



This interactive course will take you through the sights and sounds of the old river towns. Experience riverboats, fishing, and kids painting fences. State of the art computer generated special effects and animations, makes this a "You have to see it to believe it."
Indoor Mini-Golf



(Named, "1 of the top 10 miniature golf courses", by USA Today.) From little children to grandparents, this 36-hole indoor mini-golf course provides fun and enjoyment for every member of the family. The obstacles are fun and challenging in a climate controlled course surrounded among rivers and waterfalls set in a cool night setting. Don't miss the "Ozarks Rainstorm" every 30 minutes. No matter what the weather is outside, it's always perfect for indoor mini-golf!
Farm Mini Golf course



Guests will feel like they are back home on the farm while playing two different courses featuring life size whimsical and animated farm animals, a milk shed, water tower, horse barn, ponds, windmill, outhouse and a chicken coop. Sensors will bring this outdoor course to life by setting off sound effects and animations throughout the game.
1945 W 76 Country Blvd
Branson, MO 65616
---
Lost Treasure Golf



The noted explorer, archaeologist, anthropologist, paleontologist, and part-time taxidermist from the University of Chicago, Professor Duffer A. Hacker, led two expeditions to the Fogclift Islands off the coast of South America in the 1920's. The purpose of these expeditions was to search for ancient gold and diamond mines rumored to be hidden on the Islands. Professor Hacker's first surprise was the discovery of an old mining train built by the Germans during the First World War. Take the mining car to the top of the mountain and follow Professor Hacker as you putt your way through a fun and exciting expedition to find gold and diamonds.
3346 W 76 Country Blvd
Branson, MO 65616
---
Pirate's Cove Adventure Golf



Planning a trip to Branson? Come visit the award-winning adventure golf courses–the only site in town for true pirate adventure!! Featuring two 18-hole courses, Pirate's Cove is perfectly designed for family fun. With elaborately themed buildings, cascading waterfalls, true tales of buccaneer lore, exotic fauna and a full-scale pirate ship, you will be magically placed into the 18th century world of carousing pirates!
2901 Green Mountain Drive
Branson, MO 65616
---
Track Family Fun Parks Mini Golf
Lost Mine Mini Golf


Explore and putt your way through the old mining town at Lost Mine Mini Golf at Track 3. Give it your best shot and win the round for a special treat.
2505 W 76 Country Blvd
Branson, MO 65616
Route 76 Glow Golf



New for 2015! Black light indoor mini golf attraction – Route 76 Glow Golf. Get ready for a neon good time with a custom designed 9-hole, black light mini golf that features mainstay sights in and around Branson. Located at Track 5.
3525 W 76 Country Blvd
Branson, MO 65616
---
Shoot for the Stars Mini Golf



Take the 18 steps to becoming a Hollywood star. The wisecracking agent, Marty McBooster, guides the journey with hilarious words of advice at each hole. Experience the landmarks of Hollywood, including Grauman's Chinese Theatre, Capitol Records, and the Hollywood Bowl.
3110 W 76 Country Blvd
Branson, MO 65616