Will Be Updated When the Information Comes In. 2016 Information below.
---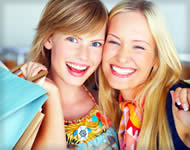 Celebrate Thanksgiving in Branson and get ready for great Black Friday shopping in Branson! The Branson Landing, Tanger Mall, Shoppes at Branson Meadows, Best Buy, Kohl's, Walmart, Target, Kmart and many other stores will have specials. Below we have provided where the stores are located and the hours they will be open on Black Friday. We also have links to their newspaper circular ads.
Note:We are in the process of gathering additional shopping locations. Be sure to bookmark this page so you can come back and see what we have added.
---
Bass Pro Shops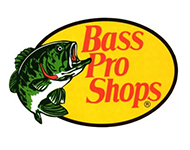 Open Thanksgiving Day! 8 am to 6 pm
5 Day Red Hot Sale 11/23 – 11/27 & Black Friday Deals for 6 hours only!
6 Hour Sale: Nov 25 – Friday 5:00 am to 11:00 am.
Super Saturday & Sunday Giveaways! Special Gift to the first 100 customers. Every Hour: 2 Drawings & 2 Winners. 10:30 am to 5:30 pm
Location:
Bass Pro Shops – 1 Bass Pro Dr (at Branson Landing)
GPS Address:36.6409754, -93.2137444
417-243-5200
---
Bed Bath and Beyond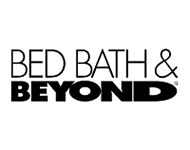 20% off ENTIRE purchase. To receive the coupon arrive in-store from 6 am to 12 pm and the coupon is valid all day long. Big Savings on Dyson & Keurig. Visit them online for Black Friday offers all weekend.
Location:
Bed Bath and Beyond – 1057 Branson Hills Pkwy
GPS Address:36.6706111, -93.2264279
417-334-2550
---
Belk's Department Store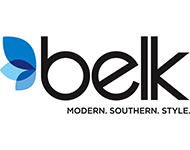 Over 400 Door Buster Specials from 6:00 pm Thursday to 1:00 pm Friday. 72 pages of Doorbusters that won't last long. Gift card giveaways!See our flyer link below for complete offers.
Belk's Black Friday Circular Ad
Location:
Belk's – 5 Branson Landing – Branson, MO 65616
GPS Address: 36.644479, -93.214783
417-239-3314
---
Best Buy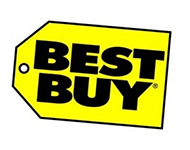 Experienced deal shoppers know: There's no place like Best Buy for incredible Black Friday savings – and the Best Buy deals for Black Friday 2016 will blow you away. Our Black Friday 2016 sales event on November 24 will offer you an amazing list of products on sale, both in Best Buy stores and at BestBuy.com. You'll find outstanding prices and doorbusters on select products, so don't miss out – mark your calendar now for our Black Friday 2016 event.
Thursday November 24 open 5:00 pm – 1:00 am, Friday November 25 doors open at 8:00 am – 10:00 pm.
Location:
Best Buy – 977 Branson Hills Pkwy
GPS Address:36.669830, -93.225759
417-336-6979
---
Branson Landing Thanksgiving Stores Open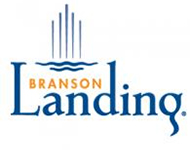 For all of the visitors spending the Thanksgiving Holiday with us in Branson,
Branson Landing | Select Shops open from 6 pm to Midnight
Location:
Branson Landing – 100 Branson Landing A – Branson, MO 65616
GPS Address: 36.6389336, -93.2169
417-239-3002
---
Branson Landing Black Friday Blowout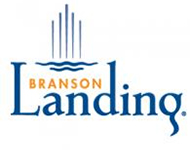 Branson Landing's Annual Black Friday Blowout! Great Store Sales, Raffles, Discounts, Giveaways, Goodie Bags, Gift Cards, and more!
Black Friday Blowout!
Black Friday Store Hours: 7:00 am to 10:00 pm.
Location:
Branson Landing – 100 Branson Landing A – Branson, MO 65616
GPS Address: 36.6389336, -93.2169
417-239-3002
---
Dollar General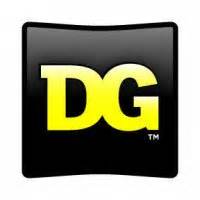 Dollar General offers a carefully edited assortment of the most popular brands at low everyday prices in small, convenient locations. Find familiar names like Procter & Gamble, Kimberly Clark, Unilever, Kellogg's, General Mills and Nabisco in stores or on line at DollarGeneral.com. For Black Friday 2016, stores will open at 7AM on Thanksgiving Day and end at 8PM.
Location:
Dollar General
1447 St Hwy 248
Branson, MO 65616
417-332-0516
---
GameStop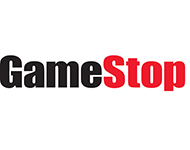 This holiday season, GameStop is also the place to shop for all your next generation console needs. GameStop carries all the latest Xbox One and PS4 games and accessories. And save even more, when you trade in your current games and electronics towards the purchase of a new Playstation 4 or Xbox One. Visit the link before for Weekly Ad, Deals Page, including Cyber Monday. Store opens at 5 am on Black Friday/
Location:
Gamestop – 1077 Branson Hills Pkwy – Branson, MO 65616
GPS Address: 36.6708063, -93.2265332
417-239-1041
---
Kohl's Department Store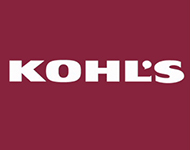 Over 500 Black Friday Deals! – Get $15 Kohl's Cash for $50 spent November 21 to November 26, 2016. Redeemable November 27 – December 5
Shop Online Starting on Monday Nov. 21.
In Store: Thursday Nov. 24 at 6:00 pm until Friday Nov 25 at 1:00 pm.
Kohl's Black Friday Circular Ad
Location:
Kohl's – 1001 Branson Hills Parkway
GPS Address: : 36.670136, -93.226073
417-433-0733
---
Lowe's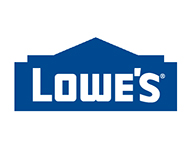 Weekend warriors and DIY fanatics rejoice! The Black Friday 2016 ad for Lowe's is here with 28 pages of deals on tools, hardware, appliances, and holiday décor. Whether you want a Christmas tree or circular saw, now is the time to buy!
Location:
Lowe's – 165 Mall Road – Hollister, MO 65672
GPS Address:36.6140731, -93.2282115
417-334-8622
---
Menards

The newest home improvement big box store in the Branson area. Here you will find nearly everything to build a house from the ground up, or just some grocery items, home decor, and more. This place is H-U-G-E! And those famous rebates will save you even more money!
The store will be closed for Thanksgiving day but on Black Friday they will open at 6 am and have a 6 hour and a 2 day sale with more bargains and deals than you can shake a paint brush at.
Location:Menards – 801 Birch Street Hollister, MO
GPS Address:36.6079266, -93.2304126
417-334-0700
---
Michaels

Up to 70% off Thursday & Friday Doorbusters Can't-Miss Deals!
Shop the 3 day Sale from Thursday to Saturday for more incredibly crafty deals. Outstanding coupons and deals throughout the 3 day sale.
This year make a gift that will be cherished for years to come.
Location:
Michaels – 1025 Branson Hills Parkway – Branson, MO 65616
GPS Address:36.6684211, -93.2278566
417-336-0076
---
PetCo

Don't forget your furry or feathered kids at Christmas. PetCo will be closed on Thanksgiving but will reopen at 7 am for Black Friday Deals! And don't forget to sign up for the free Pet Pals Rewards Program to earn 5% back on all everything, get the best deals and prices, special members only deals, and a slew of other benefits.
Black Friday Only, get a free gift with purchase! DreamWorks Trolls Pet Fans Collection™ Headwear for Dogs or Cats! Great money saving Buy one get one and half off sales!!
---
Staples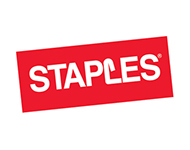 Staples: Make More Happen! Set your alarm and take advantage of the Black Friday Blowout! Doors open at 6 am or buy online starting Thursday.
Location:
1495 State Hwy 248
GPS Address: 36-6635686, -93.2443771
417-348-0651
---
Tanger Mall Outlet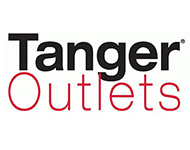 Shop our Biggest Sale of the Year! Moonlight Madness & After Thanksgiving Sale. Stores open at 6:00 pm, Thursday, November 26th- Thanksgiving Night-this begins our annual Moonlight Madness Sale event. Find exclusive, after Thanksgiving deals starting at 6:00 pm and continuing throughout the entire weekend, November 24-27.
Wed 11/23 9am-9pm
Thu 11/24 6pm-11:59pm
Fri 11/25 12am-10pm
Sat 11/26 9am-10pm
Sun 11/27 10am-7pm
Tanger Outlets Moonlight Madness and More!
Location:
Tanger Outlets – 300 Tanger Boulevard -Branson, MO 65616
GPS Address:36.6451868, -93.2645618
417-337-9328
---
Target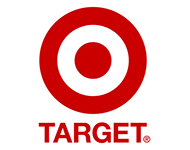 Doors Open at 6 pm Thursday!
Prices Good from November 24-26
Doorbusters! Select Purchases come with Target Gift Cards!
Location:
Target – 1200 Branson Hills Parkway
GPS Address:36.673331, -93.227432
417-243-4500
---
Walgreens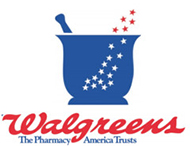 The Walgreens Black Friday 2016 has 20 pages of great buys on both gifts and home items. Special Thanksgiving Day sale prices will be available Thursday from 8:00 am – 10:00 pm. Open Friday 7 am to Midnight
Get your copy of the circular to receive the 3-day shopping pass for 25% off regular priced items, valid November 24-26. *Exclusions apply. Valid in Store or online with coupon and card.
Location #1:
Walgreen's Pharmacy – 101 East Main Street -Branson, MO 65616
GPS Address:36.6444244, -93.2167587
417-334-3187
Location #2:
Walgreen's Pharmacy – 210 State Hwy 165 -Branson, MO 65616
GPS Address:36.6372528, -93.2804642
417-339-3996
Location #3:
Walgreen's Pharmacy – 101 Industrial Park Dr -Hollister, MO 65672
GPS Address:36.6104565, -93.2289519
417-336-6901
Location #4:
Walgreen's Pharmacy – 106 Silver Thread Ln -Branson West, MO 65737
GPS Address:36.6998583, -93.3687375
417-272-1112
---
Walmart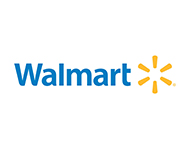 2016 Black Friday Walmart Ad is coming and seemingly the most anticipated Ad of the year!
Sales start Thursday November 24, 6 pm & all day Thursday Online.
Location #1:
Walmart Supercenter – 1101 Branson Hills Parkway – Branson, MO 65616
GPS Address:36.671823, -93.226842
417-334-2137
Location #2:
Walmart – 2050 West Hwy 76 – Branson, MO 65616
GPS Address:36.640623, -93.259175
417-334-5005
Location #3:
Walmart Supercenter – 18401 Hwy 13 – Branson West, MO 65737
GPS Address:36.699841, -93.3724319
417-272-8044
---