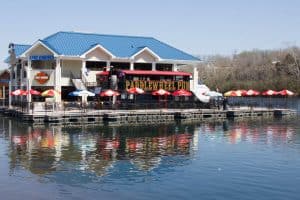 BRANSON, MO, July 5, 2013 – Southwest Airlines' inflight magazine "Spirit" is available to over 3.4 million Southwest passengers every month. This month, thanks to a wonderful article entitled, Spirit of Branson by Melanie Clancy, those passengers are going to read about a family-friendly destination "tucked into Missouri's Ozark Mountains" that is an "irresistible year round haven" filled with exciting attractions, live entertainment, great places to eat, stay, shop and play all presented amid a "down-home ambience" in a place called Branson, Missouri.
Of the millions that will have the opportunity to read the article some will be discovering Branson for the first time and others will be reminded of past Branson memories. As pointed out in a "sidebar" entitled Branson.Com, all will be exposed to "the almost overwhelming amount of entertainment options" that Branson offers. That same sidebar suggests that Branson.Com, Branson's "first destination website dedicated exclusively to providing Branson visitors with all the information they need to know to have a great vacation," in conjunction with its sister website, https://www.bransontourismcenter.com/ and the free personal "concierge type" service it offers, can be a great help in planning "the perfect [Branson] getaway."
In talking about eating in Branson the article points out that there are a number of options from one of Branson's many "family friendly buffet options" to the unique upscale dining offered by Table 22 in historic downtown Branson. One of the most unique and exciting is "The Paddlewheel, one of Branson's latest and greatest restaurants." Located in Branson Landing at Main Street Lake Cruises right off the Branson Landing Boardwalk floating on the waters of beautiful Lake Taneycomo The Paddlewheel, offers an unrivaled setting and experience.
An extensively remodeled 1960's era riverboat is surrounded by a huge patio providing a lake level view of Lake Taneycomo, the Branson Landing Fountains and its $7.5 million dollar fire, water and light show. The cold waters of Lake Taneycomo, flowing from the 140 foot depth in Table Rock Lake through the Table Rock Dam to generate electricity, provide relief from the summer heat for those sitting on the patio. The kid-friendly family atmosphere takes one "back in time with simple, fun, yesterday foods featuring "Nathan's Famous Hot Dogs and Fries" in addition to a full menu and bar offering everything from milk shakes to moonshine distilled from the locally operated Copper Run Distillery.
Among other things, the article also points out that there are dozens of incredibly entertaining shows "dotting 76 Country Boulevard" that are bound to entertain just about everyone. Those mentioned by name include the "amazing" Acrobats of China, the "over the top production" of it at the Hughes Brothers Theatre and the "showstoping" Duttons along with a brief description of each.
The lavishly illustrated and written piece provides a "spirited" overview of what Branson has to offer and points out that it is "an irresistible year-round haven "that once discovered will have you returning to Branson in every season."