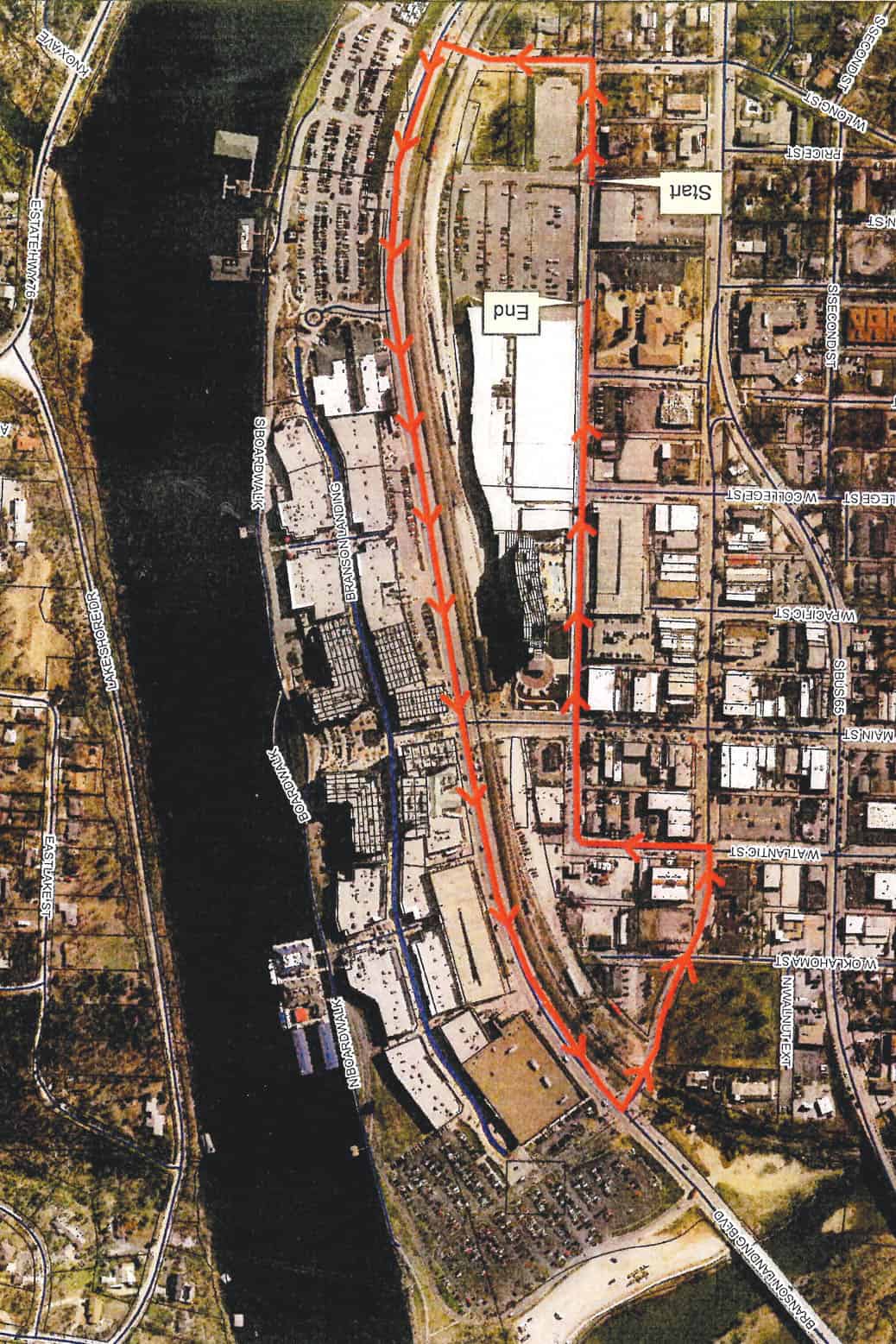 "The delay in the completion of the Downtown Streetscape project in historic downtown Branson might change the route, but the 82nd Branson Veterans Day Parade will start on the 11th hour of the 11th day of the 11th month," said Annette Wood, Director of Sales and Marketing for the Branson Tourism Center. "This continues an uninterrupted, 82 year tradition of Branson honoring America's Veterans that transcends the area becoming a major tourist destination," she added.
She points out that the new parade route will be moving in a counterclockwise direction starting and ending at the south parking lot of the Branson Convention Center. It will exit the convention center parking lot and turn south on Sycamore Street to the intersection with Long Street where it will turn east, cross the railroad tracks, and turn north onto Branson Landing Boulevard.
The parade continues north on Branson Landing Boulevard, for most of the length of Branson Landing, to the intersection of Commercial Street, where it will turn onto Commercial Street. At the intersection of Commercial and Atlantic Streets, it turns east for one block and then south on Sycamore Street to the south convention center parking lot; the parade essentially ends near where it began.
Wood suggests that traffic along the immediate parade route could be impacted from 9:00 AM until about 2:00 PM, and recommends using the Highway 76 Bridge across Lake Taneycomo rather than the Branson Landing Boulevard Bridge during those hours. With the construction going on downtown, and the change in parade route, she also advises allowing extra time to find parking and get a good spot to watch the parade.
It should be pointed out that most of the better viewing areas, although on level ground themselves, are located "downhill" from the long and fairly level viewing area that was available on Commercial Street for past parades. One "level" choice is to park in either the Bass Pro or Belk parking lot at Branson Landing, and view the parade from Branson Landing Boulevard. It might involve a little walking, but it will, for the most part, be level.
Wood points out that the parade is just one of many special events and activities during America's biggest Veterans Day tribute, "Branson Veterans Homecoming Week", an annual event running from Nov. 5 through Nov. 11 that honors America's Veterans, active duty personal and their families. Click here for a schedule of most major events and more information.