September is a great time to visit Branson, so we put together some ideas to help make your trip to Branson unforgettable.
Every month, Branson has fantastic events that are unique and fun for the whole family, and September will be no different! Don't forget about our standing events, such as Country Music Days at Silver Dollar City, and Shepherd of the Hills, Shepherd's PumpkinFest and Fall Craft Fair!
Branson Attractions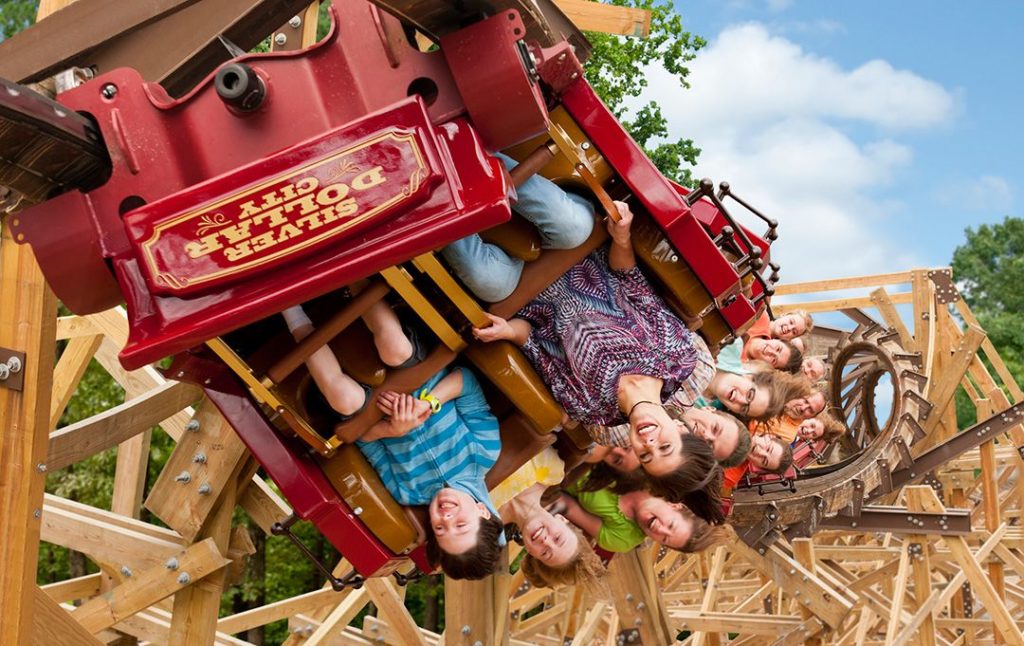 Silver Dollar City is a great place to ride coasters. There are many thrill rides to choose from, and you will be happy if you are a foodie. Silver Dollar City has so many tasty treats.
Branson Zipline at Wolfe Mountain is an excellent place for the adventure seeker in the family. Experience the thrill of a mountain coaster. Fritz's Adventure offers an entire indoor ropes course and lots of room for little ones to run off some extra energy.
If the weather is bad, you can still enjoy Branson's indoor attractions, such as the Titanic Museum, Wonderworks, Beyond the Lens, or Hollywood Wax Museum.
Celebrate Labor Day in Branson
Every year, Labor Day comes at the right time. There's nothing better than a quick getaway to fill the long weekend with family fun. Branson knows families, and Branson knows fun! For a list of Labor Day Events in Branson, Visit our Events Page.
Country Music Days at Silver Dollar City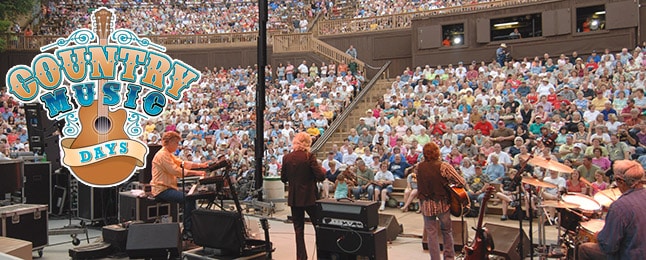 The park will be filled with classic country music during Country Music Days on September 8-11 & 15-18, along with special concerts in Echo Hollow Amphitheatre.
One of the most famous Branson attractions is Silver Dollar City (SDC), a theme park built in the style of the 1880s. There is something for everyone at SDC. There are more than 40 rides, 40 daily shows, and 60 shops and restaurants. There are more than 100 artisans' demonstrations at SDC, including glassblowing, woodworking, candy making, and ceramics.
SDC COUNTRY MUSIC DAYS LINE UP
Sammy Kershaw
September 10
Visit the Farmers Market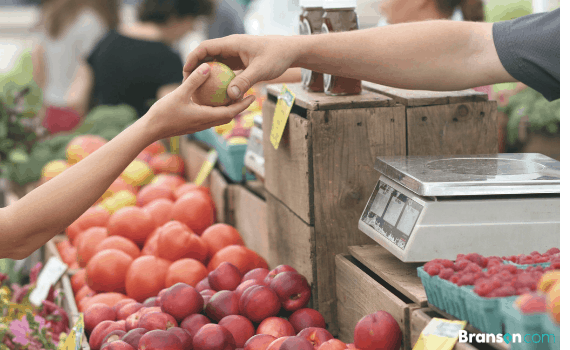 Locally grown produce and handmade products are brought to Branson, Missouri. From now until October 25th, the market is open on Tuesdays from 3 pm to 7 pm. Near the Bass Pro Shops at Branson Landing's South Parking Lot.
Harvest Festival Featuring Crafts & Pumpkins In The City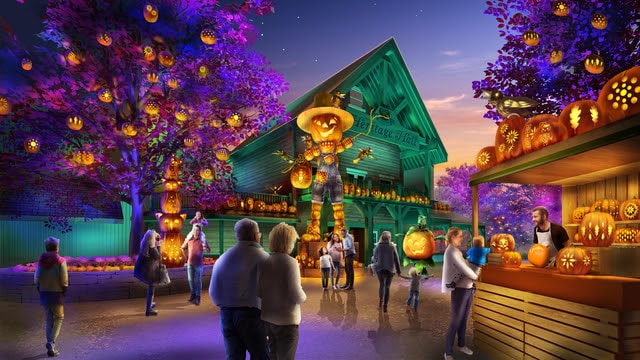 From September 21 to October 29, 2022, This year's Harvest Festival will feature Craft Days filled with new artisans every week, as well as Pumpkins In The City, featuring thousands of illuminated pumpkins filled with non-frightful fun!
See a Branson Live Show
A Branson live show is a fantastic experience. Branson's shows cater to all tastes, whether you enjoy country music, gospel, or comedy shows that will make you laugh your socks off!  You will even find fantastic dinner shows.
Sundays in September, see Johnny Lee & John Schneider LIVE in Branson!
Oak Ridge Boys Performing at The Mansion Theatre for The Performing Arts on September 12st and 22nd.
Explore The Outdoors
Branson is more than shows and attractions! Outdoor adventures, shopping, and more await you this September in Branson.
If you are super adventurous, zip lining is a fantastic adventure.
You're just a few steps away from spectacular outdoor adventures! A lifetime of memories awaits you as you embark on an adventure filled with excitement and adventure. You'll find info on all this and more at Branson.com.
Plan a Branson Weekend Getaway
If we haven't mentioned it already, September is a great time to visit Branson. In addition to cooler temperatures, Branson offers a wide range of activities. Please take advantage of our many Branson vacation rentals while you are in Branson. You can save on lodging, tickets, and more with our Branson Vacation Packages!
FAQ
What is the Weather like in Branson, MO, in September?
Gorgeous fall foliage rolls through the Ozark Mountains in September and October, and the temperatures usually fall between summer and winter. Fall is one of the most enjoyable times of the year. Branson is at its prettiest when the fall colors fully bloom.
Is it humid in Branson Missouri in September?
Branson is moderately humid in September, with an average relative humidity of 67%, which can be described as humid but cool. August has the least humidity at 66%, and February has the highest relative humidity at 86%.
A Branson experience can be had in three days if you plan an itinerary that combines the city's many attractions and activities.
In Branson, Missouri, there's nothing like it. Besides breathtaking natural beauty and fun shows for the whole family, as well as world-class golf courses, delicious dining, fun festivals, and thrilling attractions, there's no shortage of things to do in Branson.
Branson attracts visitors because of its natural beauty, outdoor recreation activities, live music shows, and family attractions. Branson tourism has a bright future with new attractions, shows, and restaurants opening every year.
During January, February, and March, the chilly winter months that bridge the gap between Christmas and springtime, Branson, MO, experiences its off-season. Despite some shows and sites being closed, many attractions are still open during the off-season.
Branson is described as one of the top family vacation destinations in the country by The Associated Press, and for a good reason. Your whole family will enjoy Branson's family-friendly activities and attractions!
Family vacations are consistently ranked as one of Branson's top attractions. Branson has several family-friendly attractions and activities, including The Track Family Fun Park, Shepherd of the Hills, Fritz's Adventure, Aquarium at the Boardwalk, and Silver Dollar City.