Branson Hiking
Many people are coming to Branson Missouri not only because it is the Live Music Show Capital of the World, but because Branson has beautiful surrounding lakes and breath taking Ozark hills. There are several hiking trails in the Branson area for you to enjoy. Here are just a few of our favorites, but give us a call for more local advice on Branson hiking.
Bull Shoals Hiking Trails
The Dogwood Trail, located in Lakeview Park, is the only hiking trail on Corps of Engineers land around Bull Shoals Lake. The trail is 3 miles round trip and rated as moderately difficult. Bull Shoals State Park also offers two trails. The Big Bluff Trail offers scenic views of the White River below Bull Shoals Dam and is 1.5 miles long and rated as easy. The Lakeside Trail winds along the shore of Bull Shoals Lake and is 1 mile long and rated as easy.
Dogwood Canyon Nature Park
The round-trip paved trail covers 6 miles and is relatively level. It guides you past beautiful limestone bluffs and tumbling waterfalls, over bridges formed of native stone or hand-crafted of wrought iron, and even a covered bridge of Amish construction. The beautiful rainbow trout swim in clear spring-fed waters, easily visible as you pass by. It is a wilderness park and you may expect to see a variety of native wildlife, your best chance being earlier in the morning.
Table Rock Lakeshore Trail
This beautiful trail is 2.2 miles long and runs from the Dewey Short Visitor Center toTable Rock State Park Marina. Persons using the trail in the spring will view dogwood, serviceberry and redbud trees in bloom as well as many wildflower species. During the fall season, visitors are treated to nature's colorful fall foliage. The trail also offers beautiful views of Table Rock Lake.
---
Call 1-800-785-1610 Promo: BTC for more information.
There is SO much to do in Branson, and we always hear visitors on their way home say...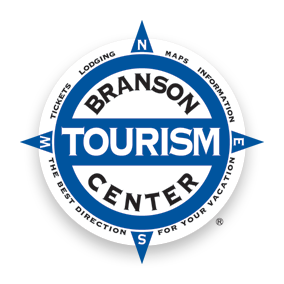 "We wish we would have stayed longer! We had no idea how much there was here!"
Branson Tourism Center is a local resource to help you plan your perfect trip to Branson, whether you are coming for one day or two weeks.
Every one of our 100 staff members proudly live and work in this community, dine at the local restaurants, visit the attractions, and enjoy the shows. With so much to choose from, let Branson Tourism Center help.
It's free to call and get local information and advice, and we are open 7 days a week. Our winter hours are from 9:00 am to 8:00 pm.
With award-winning customer service, Branson Tourism Center is A+ rated and accredited, and celebrating our 10th year in Branson! 1-800-785-1610 Promo: BTC for free local advice about visiting Branson!
Give us a call at 1-800-785-1610 Promo: BTC
to see how we can help!