This article refers to Christmas past. For Christmas present, please visit our current page for Christmas in Branson.
Christmas is important to us here in Branson. Like…really important. The entire town is covered in trees, lights and tinsel starting November 1st, and the sound of Christmas songs sung by our wonderful entertainers fills the theatres. There's no better time during the year to visit Branson than Christmas time.
While every show and attraction supports the best holiday of the year, we've decided to put together our list of favorites during the Christmas holiday that you must add to your trip itinerary! If you've never experienced Christmas in Branson before – get ready.
Now, something important for you to know is that we simply couldn't include all of Branson's Christmas shows on this list. Chances are, the shows you've loved for the past years that have become a family tradition may have a Christmas Show, but if we included them all on this list – you'd have to read it for days! To make it easier, just travel to our Shows page on our website and select the "Christmas" filter. We can't wait to celebrate Christmas with you!
1. Christmas Wonderland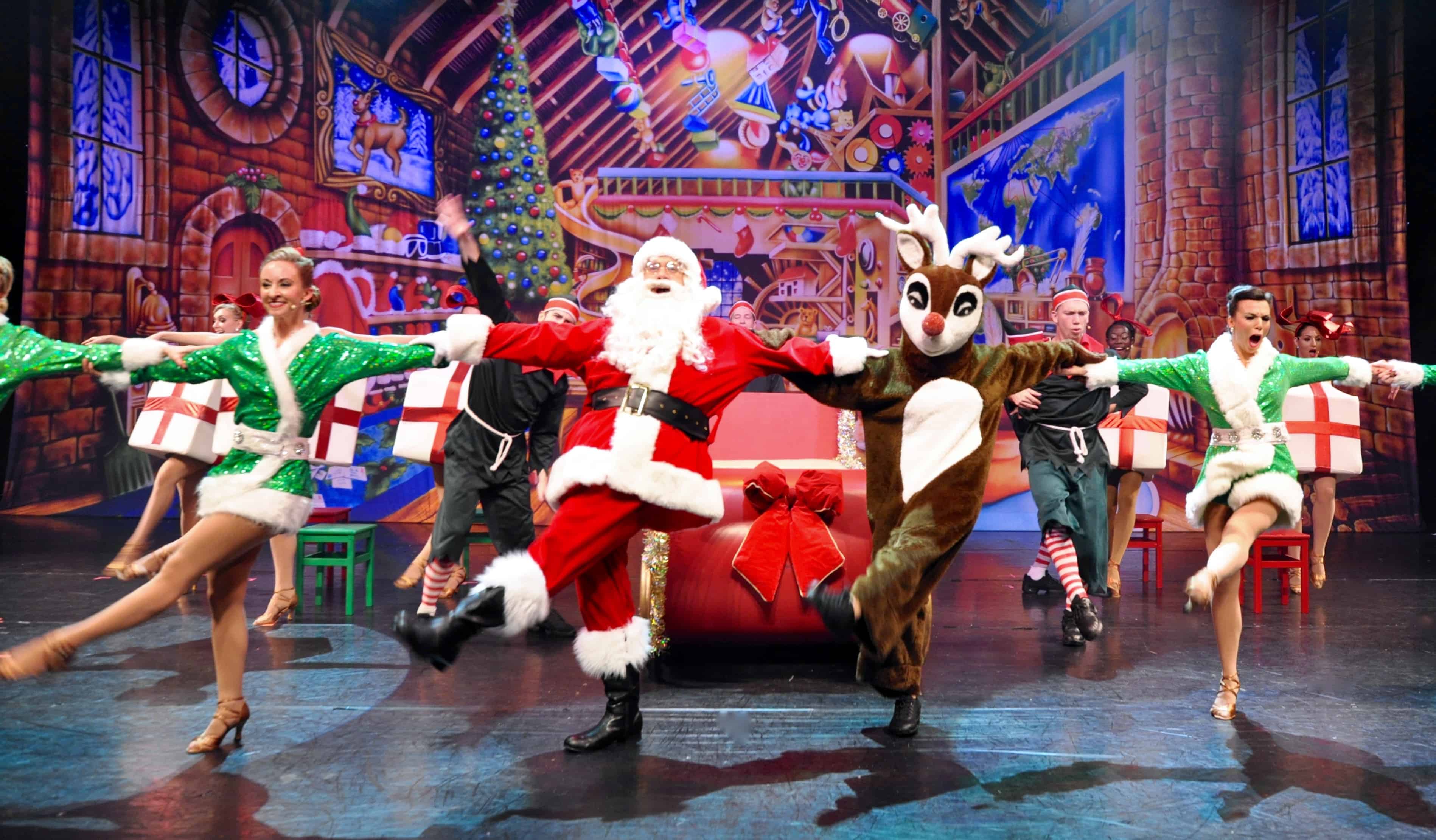 "Christmas Wonderland" in Branson reminds us all that Christmas is the most magical time of year! Filled with everything festive about this happiest of holidays, you'll experience the music you love best performed by superb singers, accompanied by delightful dancing, magnificent scenery, exquisite costumes, and the classiest chorus line you'll ever see on the Branson, Missouri stage! It's simply a breathtaking production that perfectly suitable for every member of the family. And don't worry that you won't hear your holiday favorites; the list of songs includes Silent Night; Joyful, Joyful; Happy Holidays, Rockin' Around the Christmas Tree, and O Come All Ye Faithful. It's a complete Christmas extravaganza…a real cool yule!
Get all of your tickets to see Christmas Wonderland at the King's Castle Theatre in Branson right HERE!
2. Reza
If you've never had the opportunity to see Reza's Edge of Illusion show, NOW is the time to see his Christmas show! Reza's show is entertaining for the whole family and will you have you both laughing in your seats and completely stunned by his mega illusions. His show is a must see during your trip in Branson!
Get your tickets to Reza's Christmas show here! And don't forget – all of your tickets to Reza's Christmas Show are Buy One Get One HALF OFF when you purchase through Branson.com!
3. The Haygoods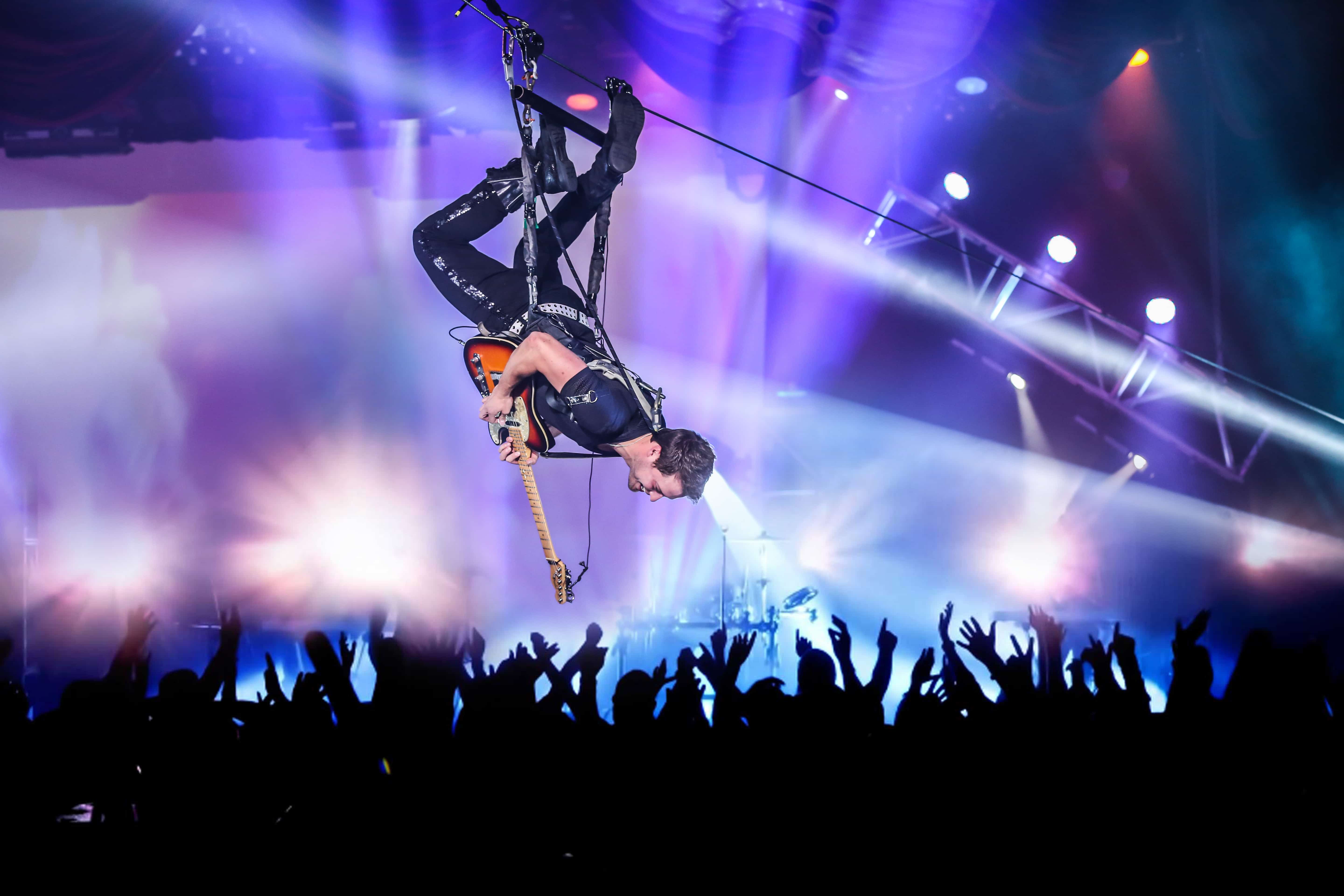 The Haygood's are named as Branson's Most Popular Show – and for good reason! The family's show brings amazing harmonies, phenomenal musicianship, and an incredible show of lights, lasers and pyrotechnics that have you amazed the whole show! The Haygoods perform a Christmas show every year throughout the months of November and December, and you've got to see it! Whether you've seen their show last year, this year, or even last month, their Christmas Show will be new and more exciting than the last!
Get your tickets to see the Haygoods from Branson.com for Buy One Get One HALF OFF here!
4. Branson's Famous Baldknobbers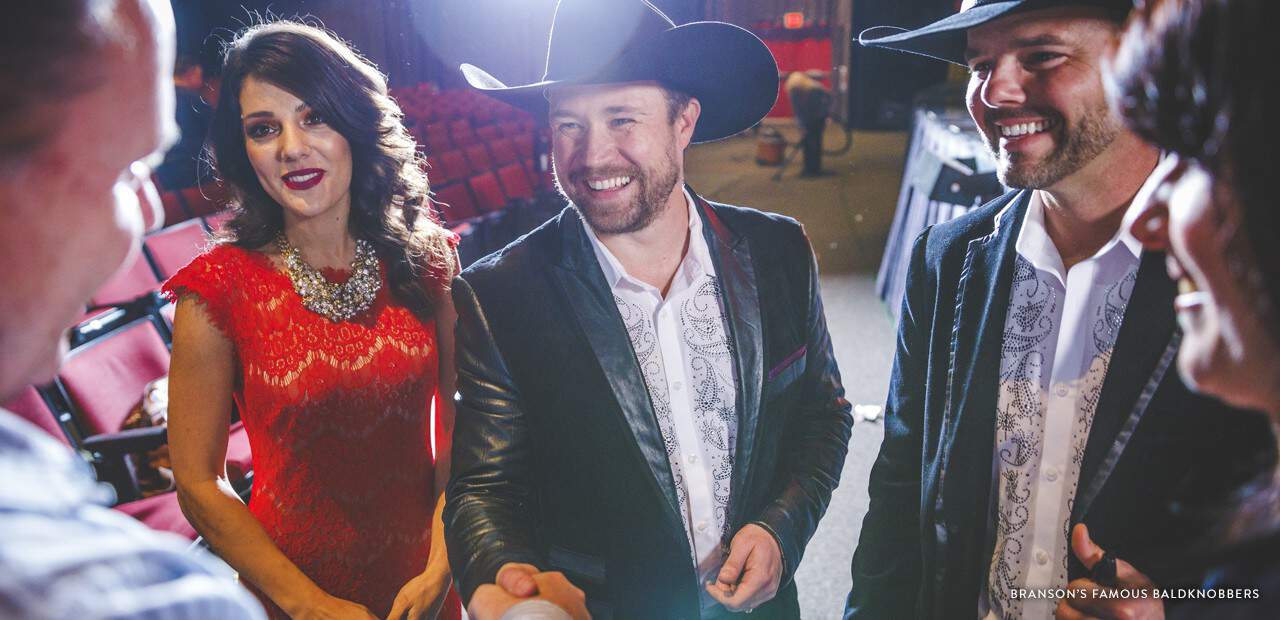 Branson's Famous Baldknobbers, featuring the Mabe family, is a country music and comedy variety show in Branson, Missouri performing at the new Branson Famous Theatre. The Mabe family began the Branson family entertainment phenomenon 59 years ago in 1959. Today, the family continues to wow audiences as the second and third generations add their own flare to the family legacy. Their perfect blend of country music, gospel music and comedy will keep you at the edge of your seat and roaring with laughter all night long.
During November and December, the show helps bring in the Christmas spirit for the Branson tourists.  The Christmas show features the best of this year's show during the first half, while dedicating the second half to the Christmas holiday.
Get your BOGO 50% OFF tickets to see Branson's Famous Baldknobbers here!
5. Hughes Brothers Christmas Show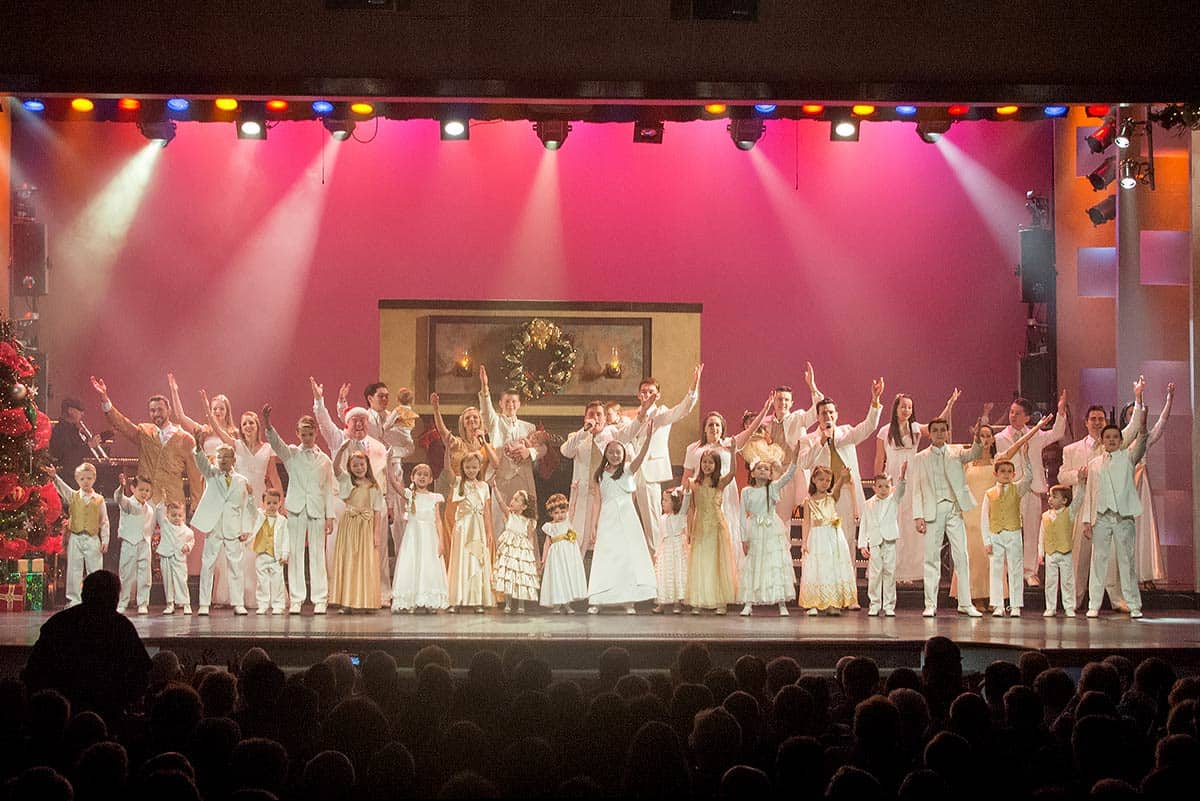 The "Hughes Brothers Christmas Show" has quickly become a holiday favorite among scores of dazzling Branson productions! Featuring not only the popular Hughes boys, but their enormous, extended family of children and spouses, all backed up by a brilliantly talented live band, it's jam packed with singing, dancing, holiday humor, and a special visit from Santa, who'll explain the meaning behind the symbols of Christmas. And since every family has their Christmas-time customs, of course there are things the Hughes Family treasures every year, and they're always excited to share the traditions that give their Yule its cool! Just in case all the wonderful, high-energy activity, treasured family traditions, and a few fun surprises isn't enough, you can add a scrumptious Christmas dinner to your show experience!
Get your tickets to the Hughes Brothers Christmas Show for BOGO 50% OFF from Branson.com right here.
6. Miracle of Christmas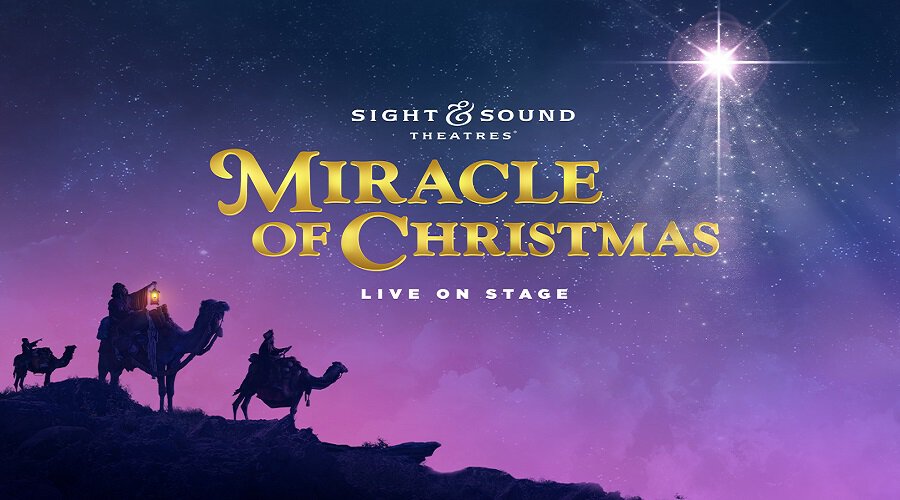 Christmas memories jump to life in this brand-new sensory experience, as the "Miracle of Christmas", comes to Branson, Missouri. As the aroma of special holiday treats fills the air, you'll have the opportunity to interact with characters and animals from the Nativity story. The Sight & Sound Theatre will be grandly decorated with lights, greenery, Nativity scenes and a spectacular thirty-foot Christmas tree.
But all of the holiday finery is only a prelude to the thrilling story of Christmas – Jesus the Messiah coming to earth in human form. "Miracle of Christmas" is the touching story of kings, angels and a simple, faithful couple used by God. After decades of crushing Roman rule, the Hebrew people are losing hope. When will the promised Messiah come? Into the midst of this turmoil, young Mary is told she will bear God's son. Angels in heaven proclaim his birth; humble shepherds and regal kings pay him homage. Clearly this is no ordinary child! But who is he – really? Is he the Messiah, our Savior? Who can even believe such a thing! Witness the story that is central to the season, brought to life with high drama, awe-inspiring special effects and live animals. Rejoice with your whole family as the true meaning of Christmas unfolds right before your eyes!
Purchase your tickets for the Miracle of Christmas here, and don't forget to purchase your Behind the Scenes Tour as well!
7. Dolly Parton's Stampede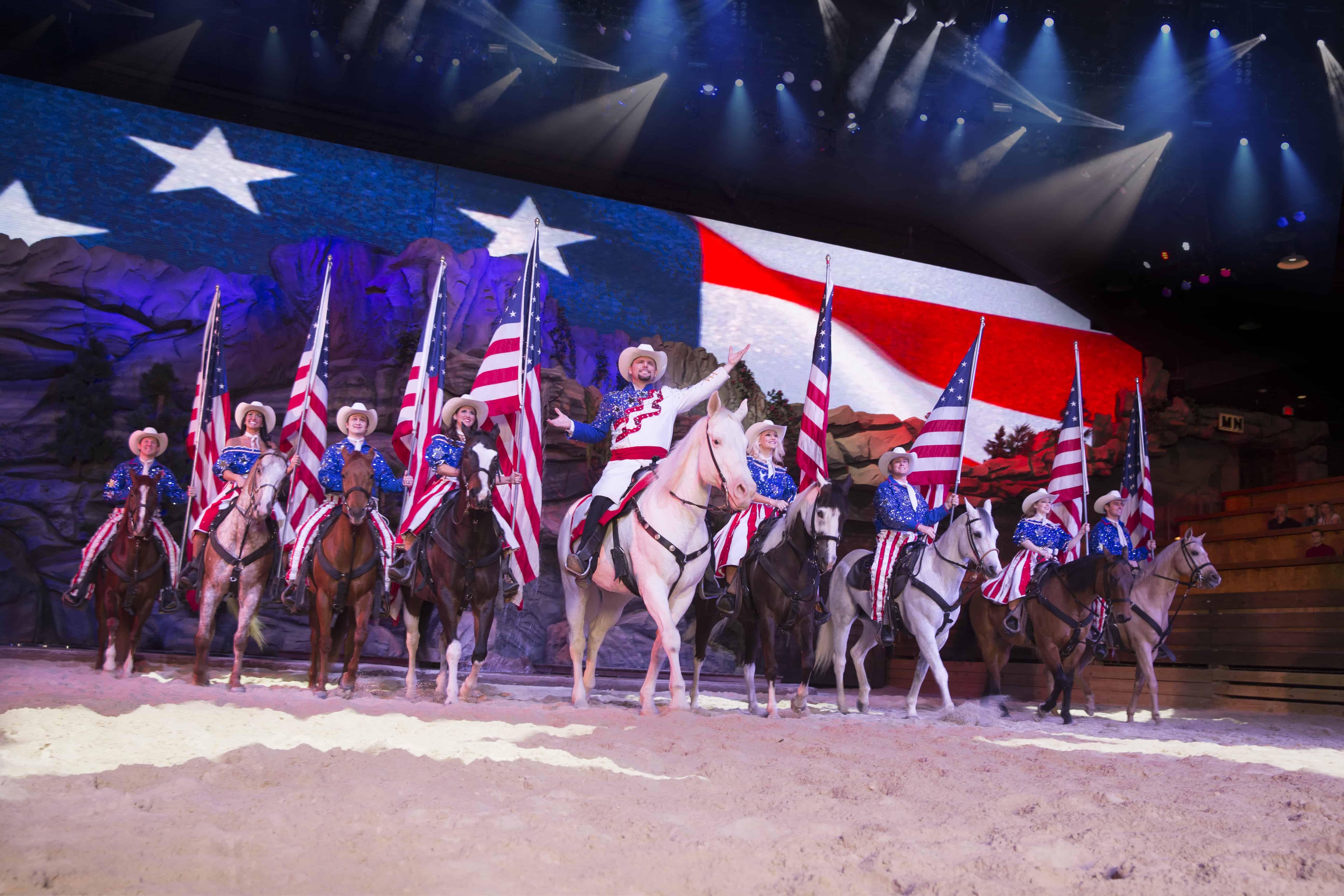 Experience Branson's #1 Choice For The Holidays as the Stampede Cast, including 32 horses, takes you on a nostalgic holiday adventure with all of your favorite Christmas songs! Shows being October 25 and run through January 5. Marvel at the live nativity, where three kings arrive atop live camels while shepherds guide their flock, all reminding you of the true spirit of the season! Watch in wonder as the Sugar Plum Fairy brings to life the spectacle of "Living Toys" right before your eyes!
The Stampede arena is magically transformed into a true fantasy land complete with twinkling lights, evergreens, poinsettias, old-fashioned holiday costumes and familiar holiday music! And no show is complete without fun and games. The holiday festivities get playful as Elves from the North Pole and South Pole compete in a friendly rivalry while serving up a festive four-course holiday feast!
Get your tickets to the Dolly Parton's Stampede Christmas Show TODAY right here.
8. Branson's Promised Land Zoo – Let There Be Lights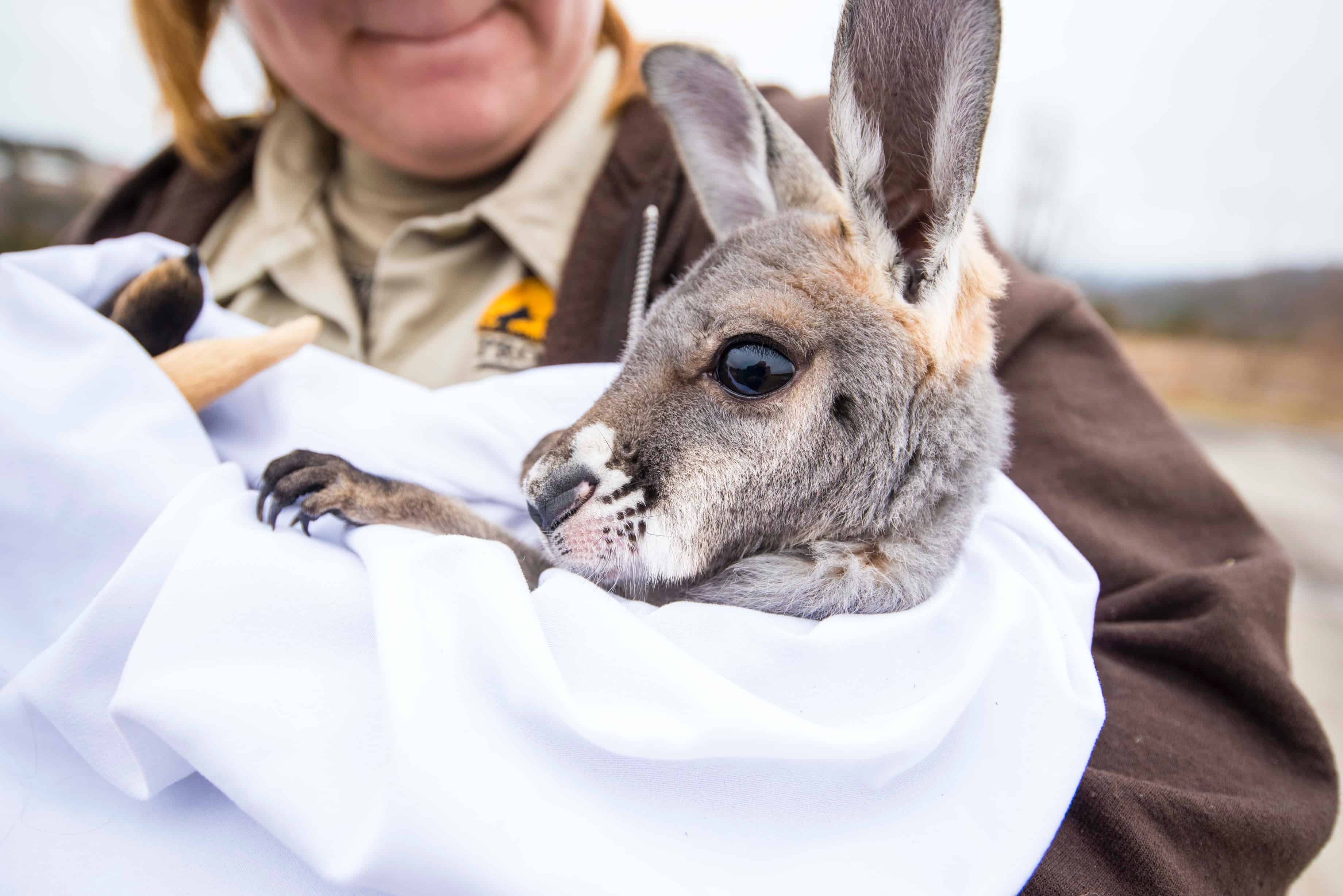 Zoo by Day; Lights by Night! During November and December, Branson's Promised Land Zoo is the same interactive zoo you love by day but becomes a sparkling winter wonderland at night! "Let There Be Lights" Drive Thru is open from 5:30 to 11:00 pm. Come explore the Candy Land Courtyard!
Start your visit by driving your own vehicle through the 2-mile drive thru (all LED) lights display, listen to Christmas Music on 106.9 K-KLAUS from the North Pole, then park and visit the Candy Land Courtyard complete with musical trees, new lighting displays, Santa and his Reindeer, and a Live Nativity Petting Zoo – and Hot Chocolate too!
Purchase your tickets to Let There Be Lights here!
9. A Brett Family Christmas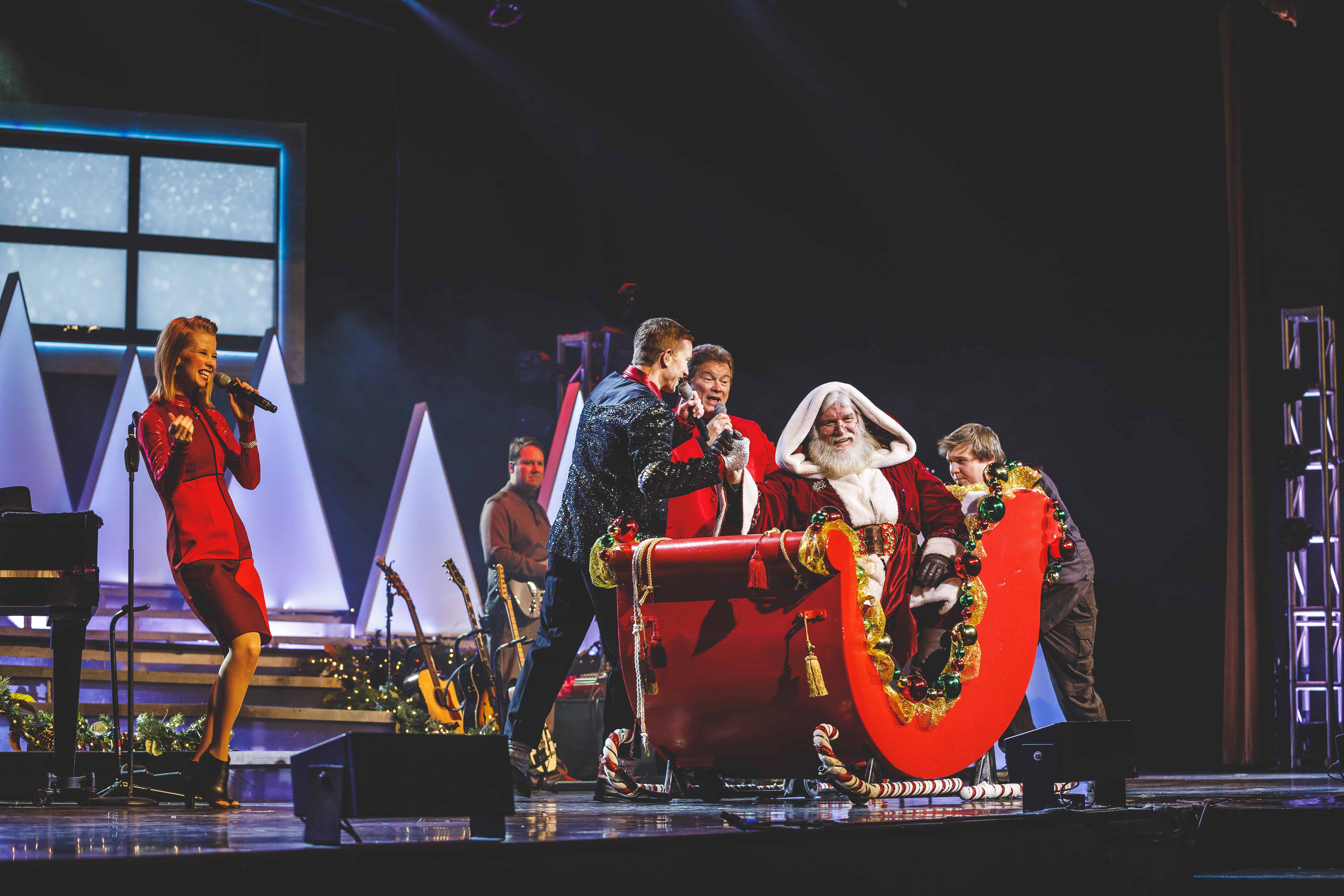 Fabulous original music and familiar songs you love isn't all you hear from "The Bretts;" they use their stage as a showcase for their love of veterans and their country; you'll be moved by their genuine and sincere patriotic tributes. And you'll definitely want to come back for Christmas! The family brings you their "Brett's Song of Christmas Show," featuring traditional favorites, festive holiday fun, and a heart-warming patriotic Christmas tribute; "I'll Be Home for Christmas."
For something different yet familiar, edgy yet family-friendly, and filled with an incredible variety of music, your next big attraction in Branson should be one of the area's favorite morning shows…"The Bretts Show!"
Purchase your tickets for A Brett Family Christmas here!
10. Branson's Gift of Lights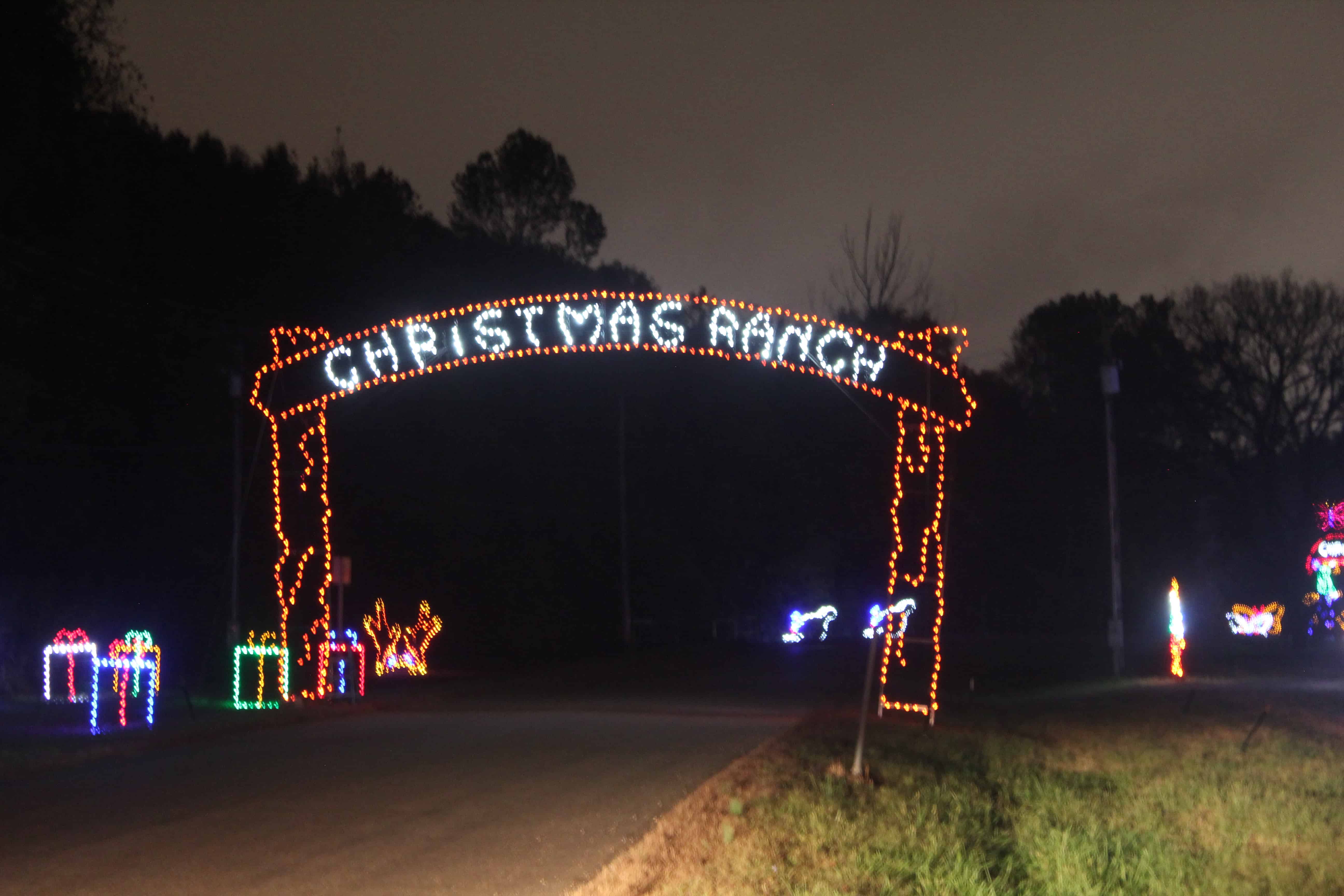 "Branson's Gift of Lights" is a drive-through Christmas Light display using super bright, all-LED lights. Over 300  displays will be featured that will remind you that nowhere else celebrates Christmas like Branson; and we never forget the reason for the season. Celebrate by hearing the story of the birth of Christ set to synchronized lights and don't forget to look for Noah's ark! Watch out for the whimsical prehistoric holidays, the Santa Safari, a forest of Christmas trees, and the giant Christmas train.
"Gift of Lights" is an attraction in Branson that is fun for all ages and makes a great family outing that is sure to light up your holiday season.
Purchase your tickets through Branson.com here!
11. Silver Dollar City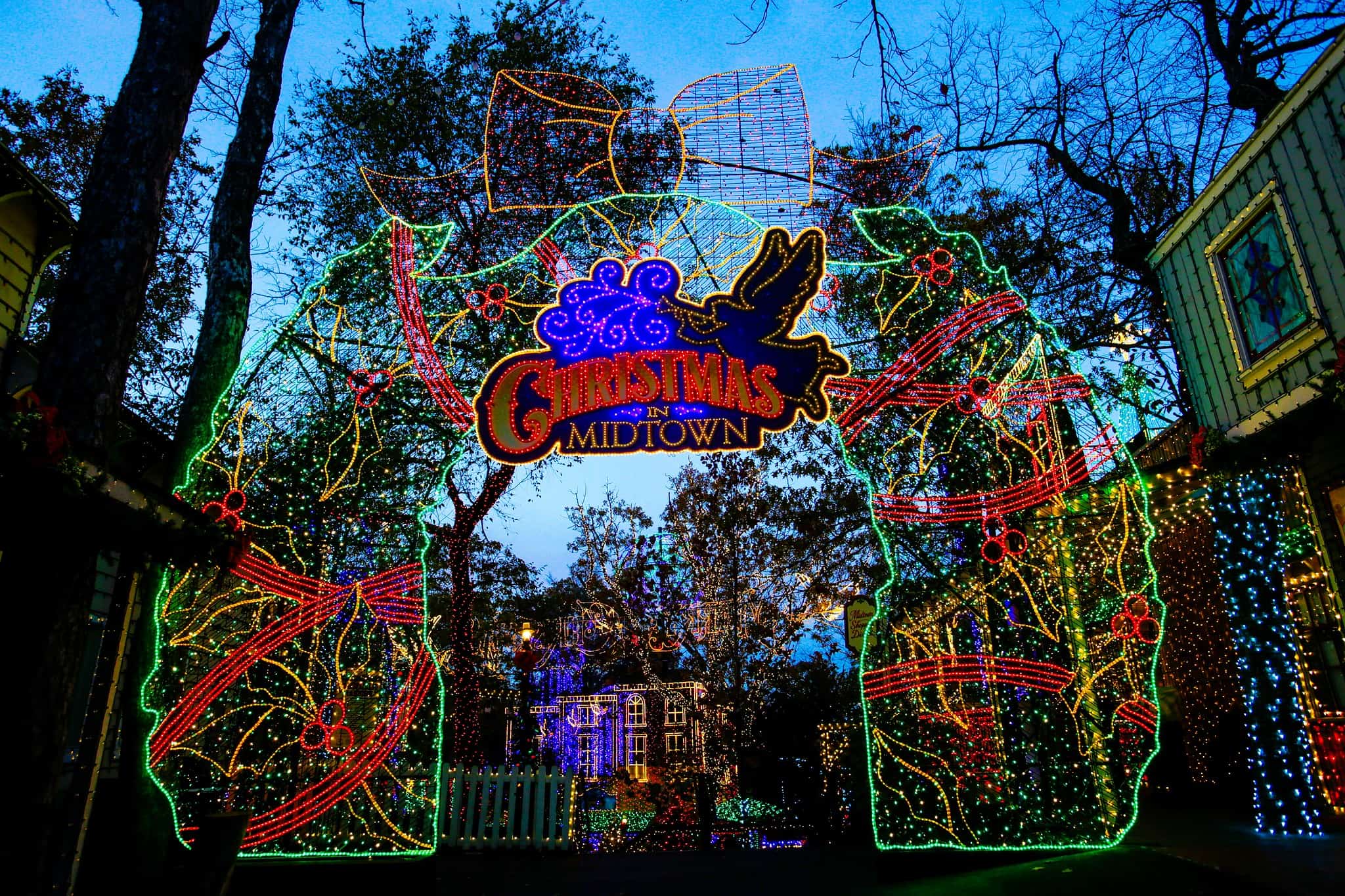 From November 2 through December 30, come see Silver Dollar City decked out in Christmas lights! Explore the over 40 rides and attractions, enjoy the amazing artwork of the different artisans, the original food like tater twists, and – new this year – come see the 8-story high Christmas tree, completely covered in LED lights for an amazing display like nothing you've ever seen before!
Get your tickets to Silver Dollar City and unforgettable family fun here!
12. Daniel O Donnell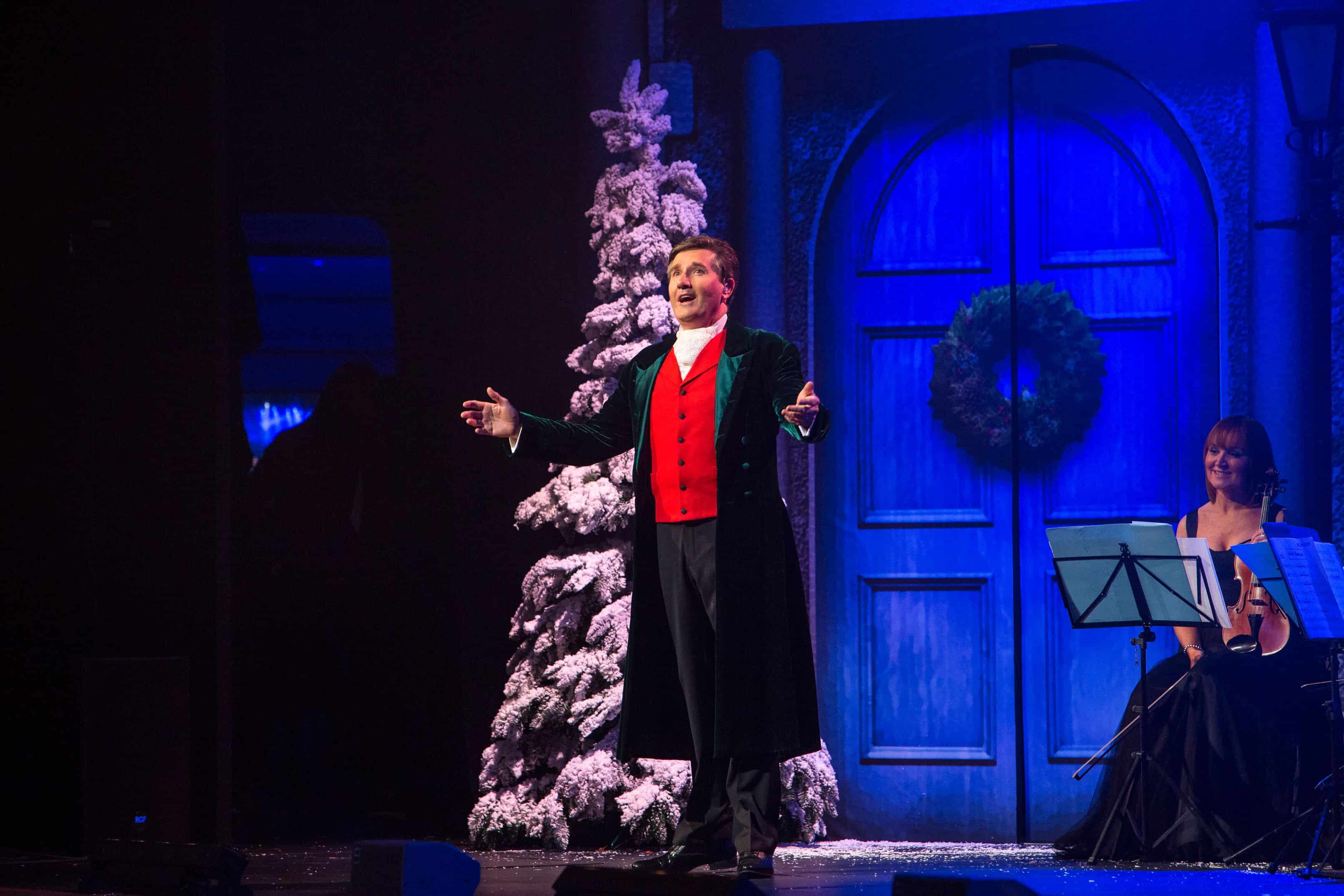 Daniel will be bringing his "Christmas With Daniel" stage show to the The Branson Hillside Theater Resort Theater for 18 afternoon shows, all at 2:00 pm. His shows in Branson consistently sell out months ahead of opening. There is an even greater anticipation among American audiences who are eager to see this new, full Christmas stage production. The show will feature Daniel singing many Christmas and countless other festive songs from across the decades. Daniel will be joined on stage by local choirs. Come see the world renowned Daniel O'Donnell at The Branson Hillside Theater this fall!
Purchase your BOGO 50% OFF tickets from Branson.com today!
Now, remember – Christmas is important to Branson, and it's most likely that your favorite show has some sort of Christmas special! If we were to include every Christmas Show on this list, you would be reading for days! So, check out our website for the full list of Christmas Shows.