by Linda Burlingame
Perhaps I should title this article "An Adventure for Mother!" Instead of just taking "Mom" to brunch or dinner on Sunday, May 13, why not plan a weekend trip she'll always remember. Get her out of the kitchen and out of the laundry room for more than a day. Branson is the perfect destination for that adventure!
Branson is an excellent destination for the whole family. If relatives are scattered, what better place to catch up with family, while staying in a nice hotel or resort, enjoying good food and entertainment? How about a long weekend? Arrive on Friday in time for a late lunch. Get checked into the hotel, get everyone settled, and you are ready to enjoy your weekend. Branson is replete with lodging options. There's a good variety of prices and amenities, too … you can find the perfect place.
If you are staying at  the Stage Door Restaurant is an ideal place to meet for a bite. And the hotel is beautiful, with an exceptional range of amenities. Splash-a-torium there is great indoor water fun, for kids of all ages! The Branson Hillside Theater is home to the Million Dollar Quartet, a remarkable show based on the Tony Award-winning Broadway musical. It's the recreation of a December night in 1956, when a scheduled recording session for Carl Perkins turned into an impromptu jam session with Elvis Presley, Johnny Cash, and Jerry Lee Lewis. I love the show! There are performances Saturday and Sunday nights of Mother's Day weekend.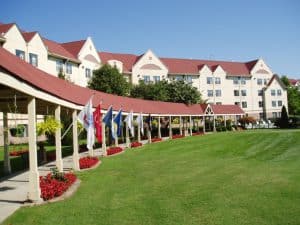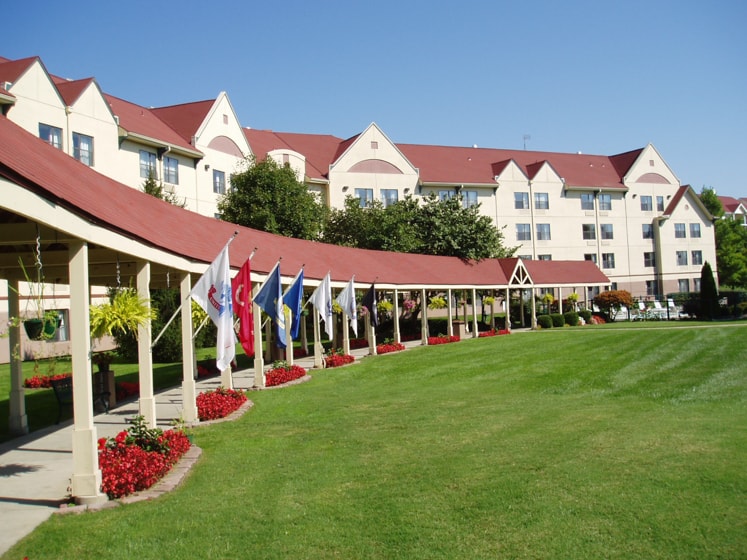 So much to see and do while you're here! Titanic Museum Attraction is an extraordinary place to visit. Titanic Branson has more than 400 artifacts. There are more than 20 galleries, and no two are alike. Each is unique in creating an atmosphere to tell a story. Through November of this year Titanic is honoring Amazing Women of 1912 on Titanic. The amazing mother in your life and all your family will enjoy Titanic. There's also a wonderful gift shop where you will find the perfect gift for her, a lovely remembrance of her Mother's Day Adventure in Branson.
Time to sit down and enjoy a music show? Country music fans enjoy legendary tunes, along with a bit of history of the songs and artists, at Raiding the Country Vault at the Starlite Theatre. Grand Jubilee at Grand Country Music Hall offers country, rock 'n' roll, gospel, and pop. Grand Country has good indoor fun, too, if there's a rainy day: indoor go-karts, mini-golf, and laser tag.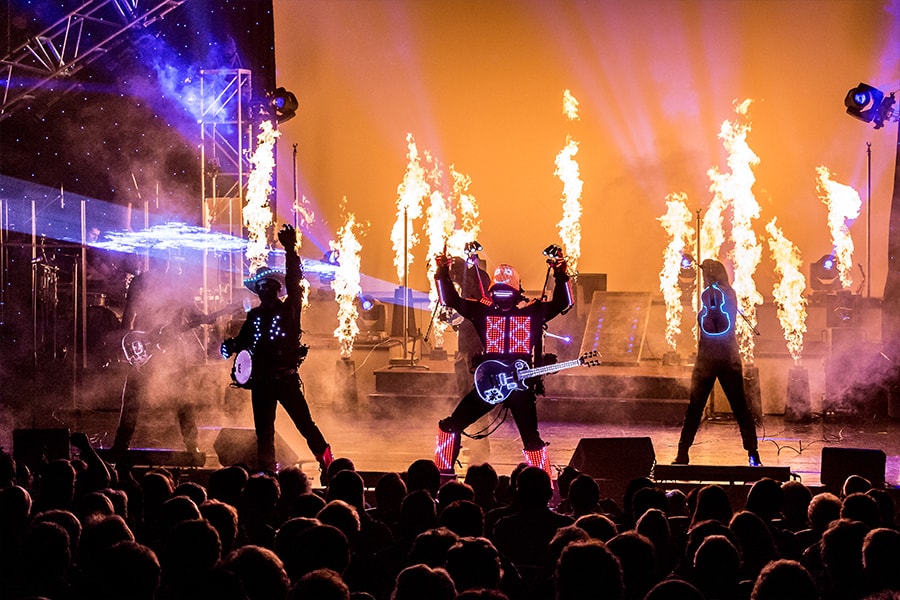 Have you seen The Haygoods? These talented young people have been entertaining in Branson for 26 years. The six brothers and their sister perform a show that's fast-paced fun. It's notable for its unique song list, innovative lighting effects, aerial entrances, and pyrotechnics! Another amazing show is Amazing Acrobats of Shanghai. I could break the Thesaurus button on my MacBook looking for other words to describe the incredible feats of balance, strength, and flexibility.
Another attraction everyone will enjoy is the Butterfly Palace & Rainforest Adventure. The Aviary has more than a thousand butterflies, more than 60 species. It's fun to feed them with the complimentary flower nectar. The Palace is a vast expanse, with a multi-story lobby, Rainforest Theater, Banyan Tree Adventure, and more. Their gift shop is also a good place to shop!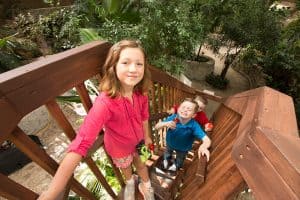 If you want to treat Mom to brunch on Sunday, the Mother's Day Champagne Brunch at Chateau on the Lake Resort & Spa can't be beat. There'll be live piano music, and there's always that fabulous view of Table Rock Lake! Another special event is the Mother's Day Cruise offered by Main Street Lake Cruises Landing Princess. It's a delicious meal served in the elegant dining area of the ship, enjoyed while you cruise Lake Taneycomo. You'll need reservations for both these events.
Are you excited yet about Mom's adventure? I've just mentioned a few of Branson's shows and attractions. Don't forget the fabulous fishing in our two lakes. And there are a dozen championship golf courses. Something for everyone! Other fine lodging choices include Lodge of the Ozarks; it's on the famed "76 Strip." Grand Plaza Hotel is also on Hwy. 76; you'll enjoy the view from the Plaza View Restaurant. It's near King's Castle Theatre. There are two Hampton Inns — Hampton Inn Branson Hills, near Branson Hills Golf Club, and Hampton by Hilton on the Strip. Another hotel with restaurants on property is the Radisson Hotel. Staying there or just stopping in, you can enjoy the Wildwood Bistro and the Time Out Sports Lounge.

"Mom" might be your mother. "Mom" might be your wife, the mother of your children. All the mothers we celebrate deserve love and extra attention every day. I hope you can make Mother's Day 2018 extra special for the mothers in your life. Happy Mother's Day!