Holidays are the perfect reason to try new recipes, make something a little out of your wheelhouse and, of course, EAT! Easter is Sunday, so that means it's time to put on the apron and hit the kitchen! Even though this Easter looks very different, here at Branson.com, we wanted to bring you some of our staff's favorite recipes to help cheer you up while you're celebrating on the couch.
Along with your own traditional dishes such as baked ham or turkey and rolls, you might want to try some of these scrumptious sides and desserts. I know you're eggcited, so let's dive right in! (I wasn't going to miss that opportunity)
Dave Scaife- Director of Operations: Bacon Jalapeno Deviled Eggs
Ingredients:
12 large eggs
1/3 c. mayo
juice of 1/2 lemon
1/4 c. chopped cooked bacon
2 tbsp. shredded cheddar
1 1/2 tbsp. yellow mustard
2 tsp. seeded chopped jalapeno
sea salt and pepper to taste
Instructions:
Place eggs in a single layer in a saucepan and cover with 2 inches of water. Bring to a boil, then reduce heat and cook, covered, 1 minute. Remove from heat and let sit, covered, 14 minutes, then rinse under cold water.
Crack shells and carefully peel under cool running water.
Halve eggs lengthwise, then spoon out yolks into a small bowl and place whites on a serving platter. Using a fork, mash yolks, then stir in mayonnaise, lemon juice, bacon, cheddar, mustard, and jalapeño and season with salt and pepper.
Spoon mixture evenly among egg whites and serve.
Basil Groman- Director of IT: Baked Beans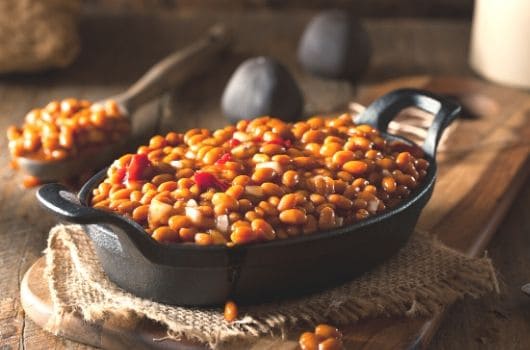 Ingredients:
4 cans Pork & Beans, drained
1 sm onion, diced
1 granny smith apple, diced
1 cup packed brown sugar
1 1/2 c. KC Masterpiece BBQ Sauce
bacon, at least 5-6 strips, more if you really like bacon
Instructions:
Pre-heat oven to 350 degrees.
In a mixing bowl, mix up all ingredients except bacon.
Dump mixture into a 9×13 baking dish and add cooked chopped bacon to top.
Place baking dish into oven and bake for 1 hour.
Remove baking dish. Eat some of the bacon.
Serve and Enjoy!
Jason Eaton- Systems Administrator : Cadbury Brownies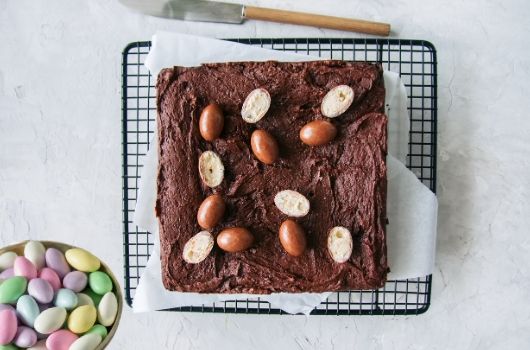 Ingredients:
1 favorite boxed brownie mix
1 bag favorite easter chocolate candy. Personal pref: Cadbury mini eggs
oil
water
eggs
Instructions:
Pre-heat oven according to package directions.
Follow brownie mix package directions, mixing all ingredients together.
Chop half the candy roughly and add to brownie batter.
Pour into greased baking dish according to package directions.
Top with other half of chopped candy and bake in oven according to package directions.
Serve and Enjoy!
Christine Clark- Vendor Relations Manager: Beer Balls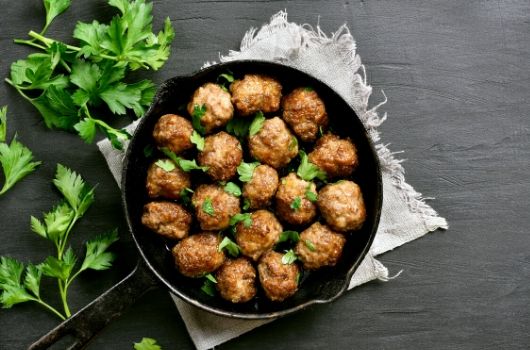 Ingredients:
1 lb. Ground beef

1 small finely chopped onion

3 T vinegar

3 T Sugar

3 T Worcestershire Sauce

Salt & Pepper
Instructions:
Combine the first 5 ingredients and shape into miniature balls

Brown in a small amount of oil. (Drain if necessary)

Boil sauce for 10 minutes

Pour over balls and simmer for 3 hours (long simmer is very important!)

Serve and Enjoy! Make a HUGE batch as these will be gone in minutes!
Preston Garrison- Business Unit Manager: Mama's Potato Salad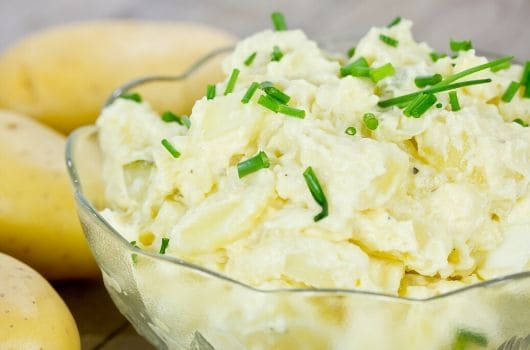 Ingredients:
6-8 yukon potatoes
2 boiled eggs, chopped
1 sm onion, diced
2 sm dill pickles, chopped
1/4 C Miracle Whip
1/4 C yellow mustard
salt and pepper to taste
paprika to taste
Instructions:
Boil potatoes in water until potatoes are tender
Drain potatoes and smash them, leaving them chunky
Combine all other ingredients
 Add salt and pepper to taste
Adjust mustard and miracle whip amounts to taste.
Serve and Enjoy!
Ashlie Beede- Marketing Manager: Easy Easter Coconut Cake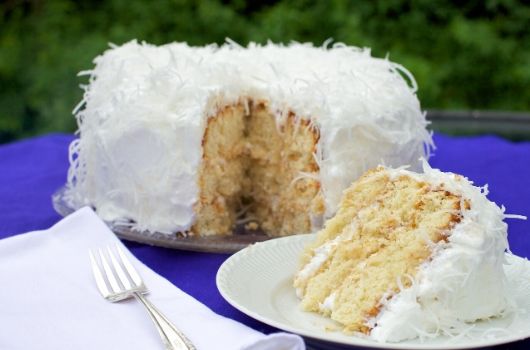 Ingredients:
Favorite Boxed White Cake Mix
2 containers white icing
1 bag shredded coconut flakes
Instructions:
Preheat oven according to package instructions.
Mix cake mix according to package directions and divide into two small round cake pans.
Bake according to package directions, but note it will take less time.
On a cake stand, place first layer cake. Cover with frosting.
Place second layer on top of first, cover with frosting.
Press and pat shredded coconut onto entire outside of cake.
Serve and Enjoy!
Enjoy! Branson brings lots to the table, and when the time is right, we can't wait to invite you back to our table again! Ready to start planning for your summer vacation? Find all of your shows, attractions, and lodging at our site!