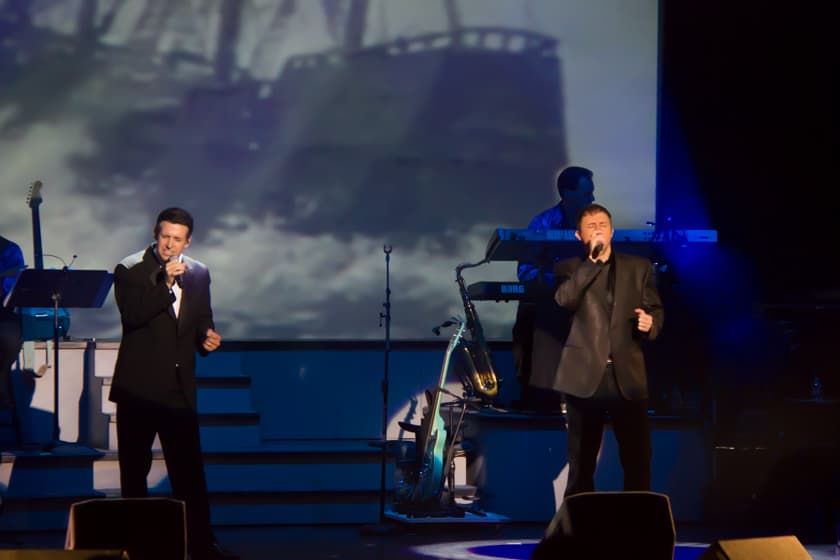 BRANSON, Mo., October 31, 2013 – "We are just delighted to be performing at the Yakov Smirnoff Theatre for the 2014 Season," said Larry Rankin, the father and Manager of the Rankin Brothers. "We are excited about performing our seventh season and being able to perform in the evening time slot," he continued. The Rankin Brothers will performing 8:00 PM shows from March through December, with some morning shows on selected dates in the fall.
Rankin also pointed out how convenient the theatre is to Historic Downtown Branson and Branson Landing and all they have to offer, especially dinning. "One could dine at one of the many fine restaurants at Branson Landing or in Branson's downtown and within, five minutes, even on the highest traffic days, be at our theatre by taking Branson Landing Boulevard north to 248 and the entrances to Yakov's theatre," he said.
The Rankin Brothers Music Show, featuring Mark and Matt Rankin, offers a wide variety of entertainment appealing to audiences of all ages. Since arriving in Branson in 2008, The Rankin Brothers have been voted "Best Show of the Year" for four out of the five years and were selected "Entertainers of the Year" in 2013. Along with an their all-star cast and multi-talented band, they perform more than forty classic songs spanning five decades ranging from Elvis to Bruce Springsteen; George Strait to John Denver; Roy Orbison to Neil Diamond and The Supremes to Sonny and Cher.