Ahhh, coffee.
We simply can't get enough of the magical human rocket fuel that is coffee. A morning without it is no morning at all. The first sip feeling simply can't be beat, and if we haven't had it yet, you might as well not talk to us. Sound familiar?
Time to sit back, relax, and cozy up with your favorite cup of joe while you plan out your next must-stop coffee shop route in B-town!
Sugar Leaf Café & Espresso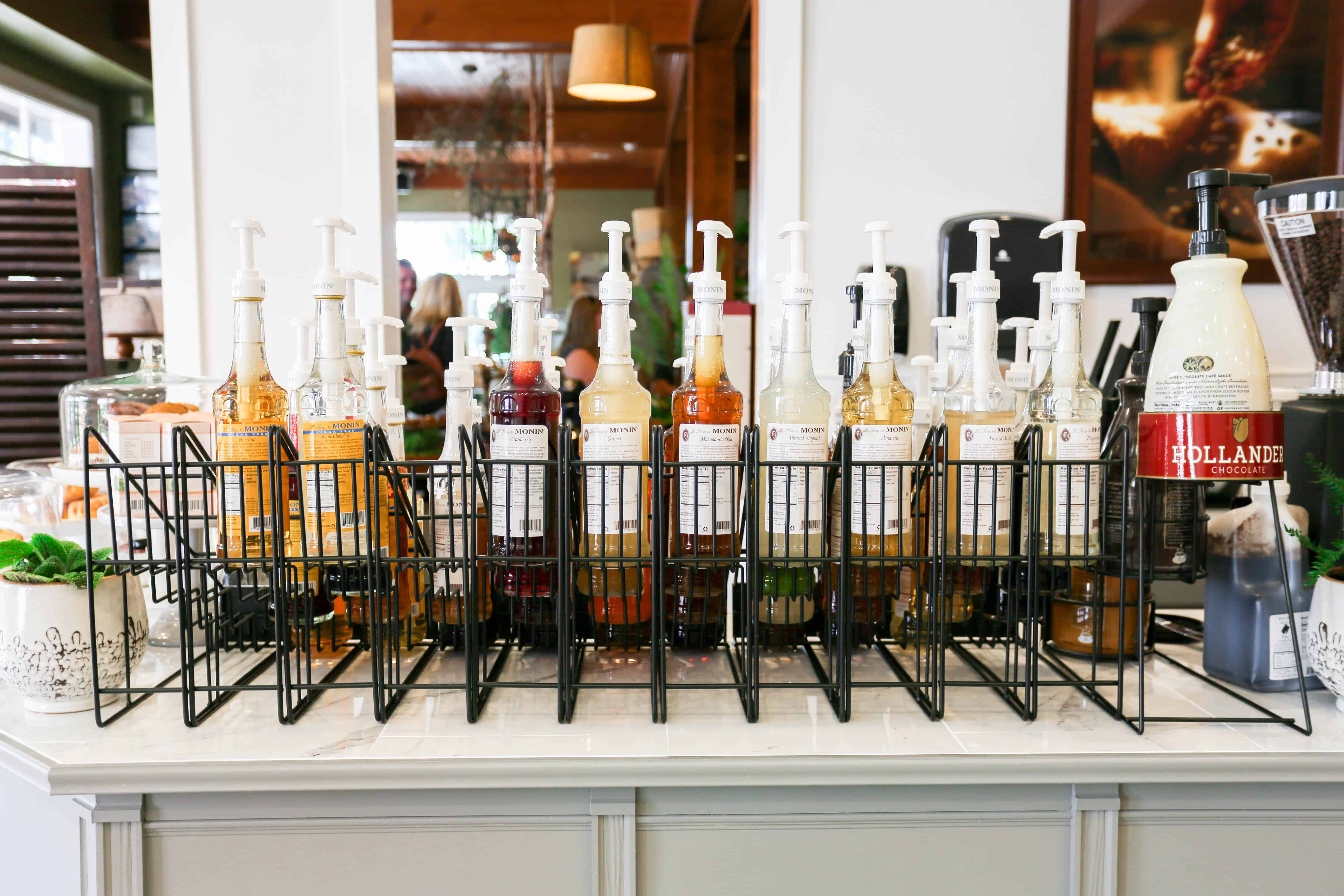 In the heart of Branson is Sugar Leaf Café & Espresso which was recently built right next to the beloved Sugar Leaf Bakery in the Grand Village Shopping Center. Long-time fans of the Bakery's sweet treats and yummy eats will adore this new and modern approach to a good cup of joe. Its warm and inviting atmosphere is second only to the incredible house-made specialty lattes they serve. Okay, and maybe that and the fresh cinnamon rolls, too!
Our Favorite Drink: Photo Op.
2800 W 76 Country Blvd., Ste. 211,
Branson, MO
 The Pie Safe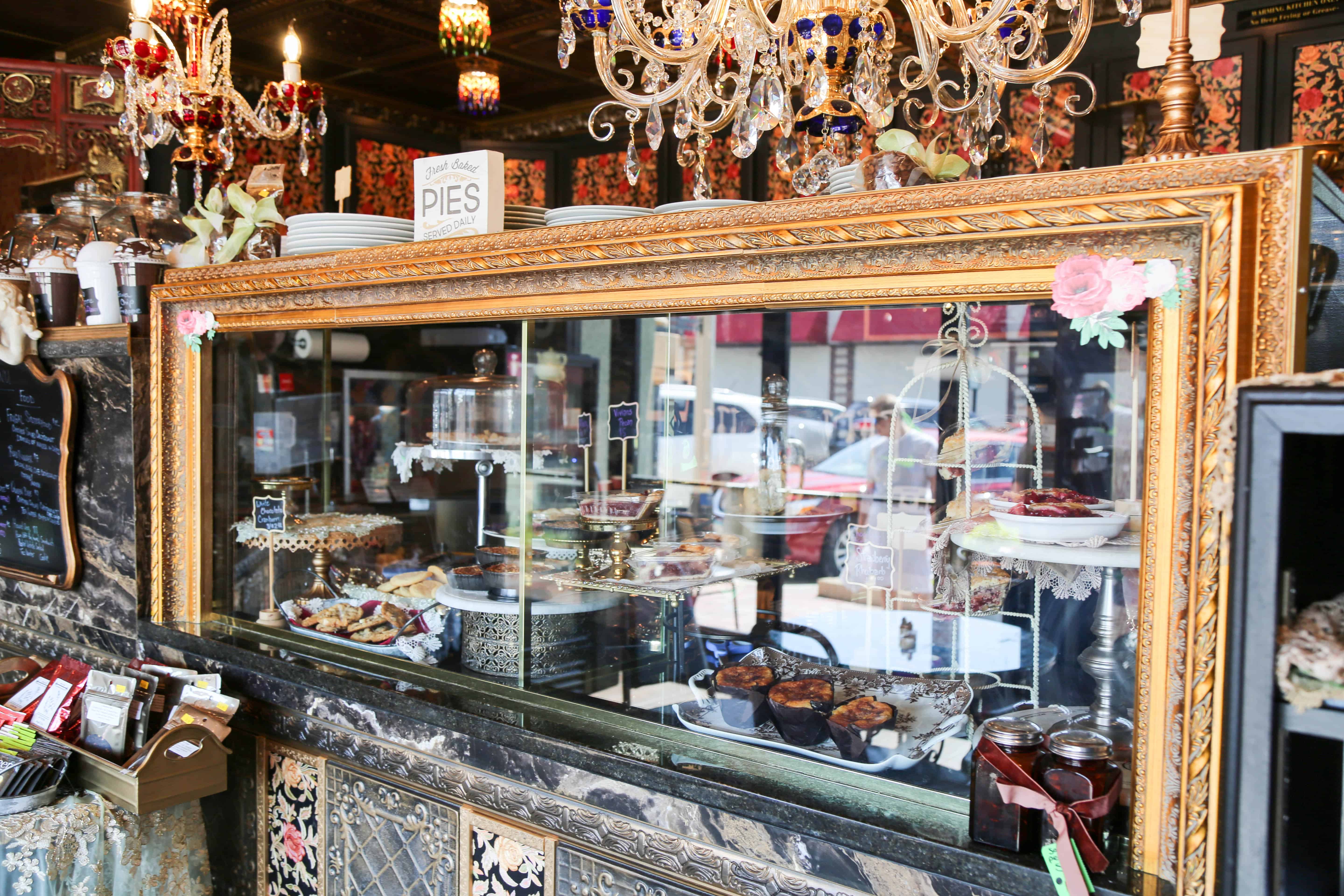 What's the perfect snack on a full day of shopping in downtown Branson? A slice of home-made pie and a signature Frappe from The Pie Safe, of course! Located next to the Victorian House store on the corner of Commercial and Main, The Pie Safe serves up a slice of heaven alongside signature drinks that are sure to please!
Our Favorite Drink: The Snickerdoodle Frappe
109 N. Commercial, Branson, MO
Dino's Cake & Coffee Co.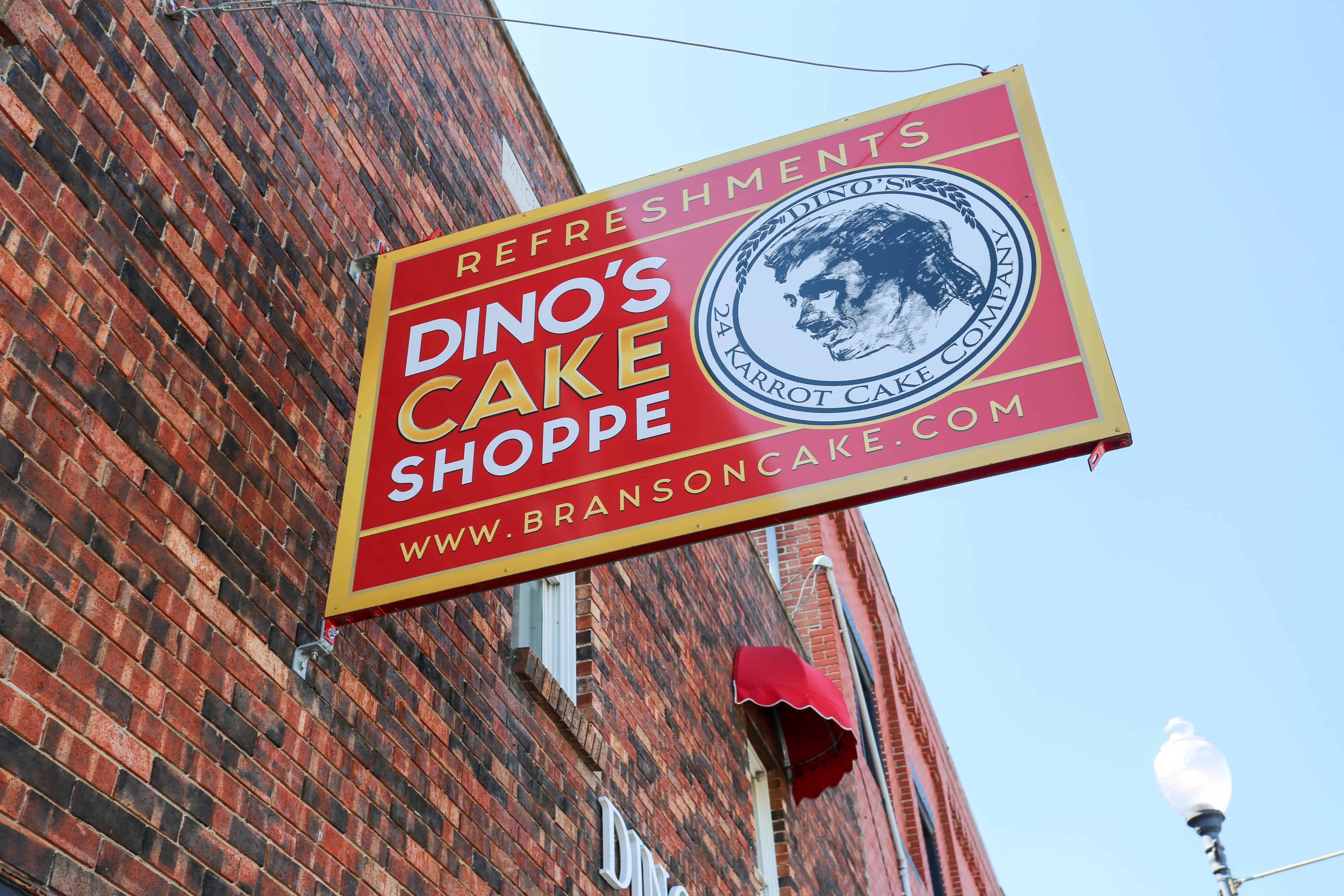 You might have heard about Dino's incredible talents with the piano, but did you know his skillset extends to scrumptious treats as well? Known for his award-winning Carrot Cake, Dino's shop located in downtown Branson offers up some seriously yummy sweets alongside some delicious drinks! Unique to his location, you can walk right up to the window to order your drinks right from the sidewalk!
Our Favorite Drink: The Café Mocha.
104 E Main Street, Branson, MO
Hollister Coffee Co.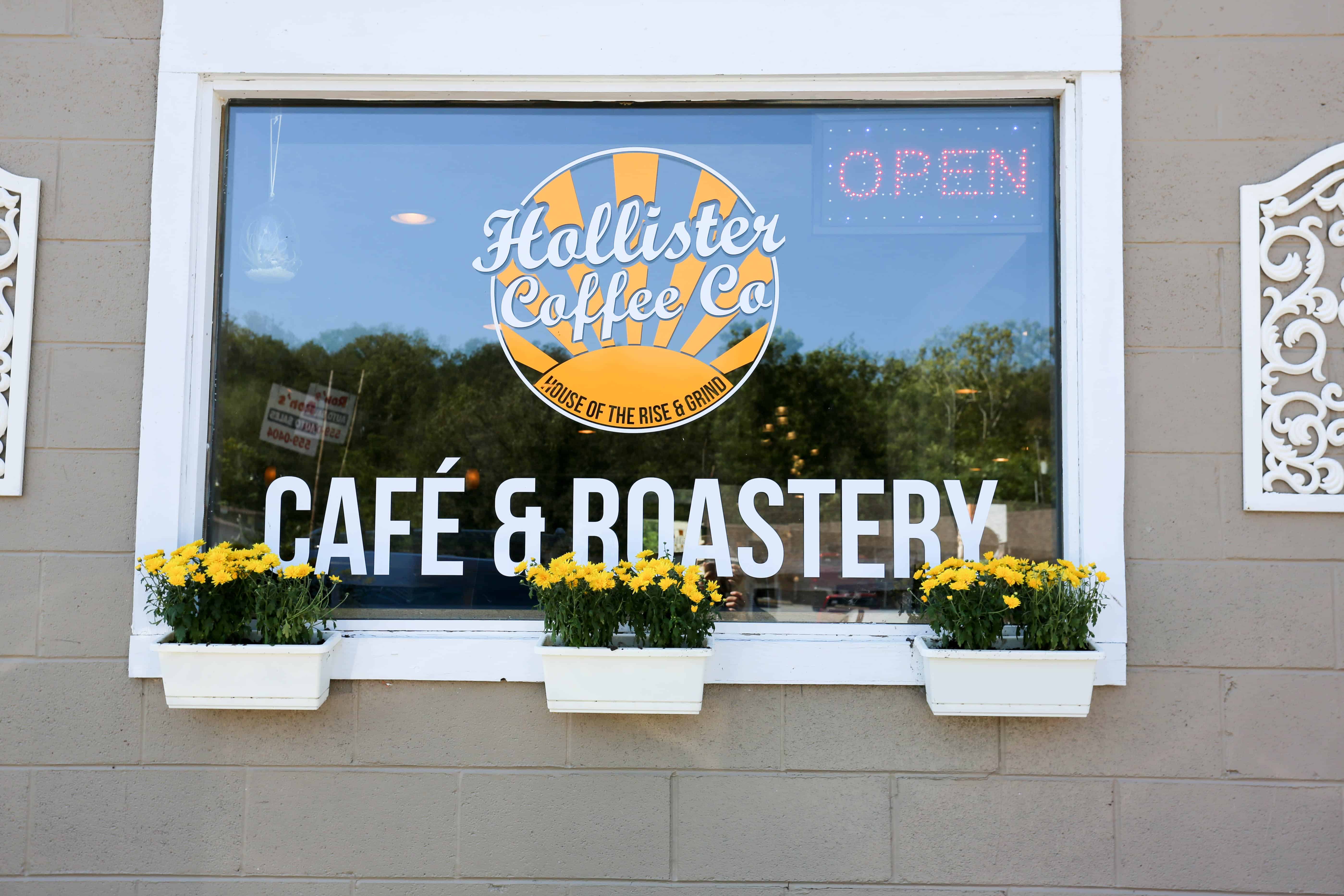 Okay, okay, you're right. Hollister is not technically Branson, but with only a short 5-minute drive down the road, you could land yourself on the patio of one of the best little secrets in the area! Hollister Coffee Co. is a relaxing little nook just off the historic Downing Street in Hollister and they serve up some serious joe. Along with fan faves like Avocado Toast, Protein Shakes, and Power Waffles, you can get a morning pick me up that's as pretty as it is tasty!
Our Favorite Drink: Cinnamon Vanilla Latte with Almond Milk.
2004 S. Business HWY 65., Hollister, MO
Vintage Paris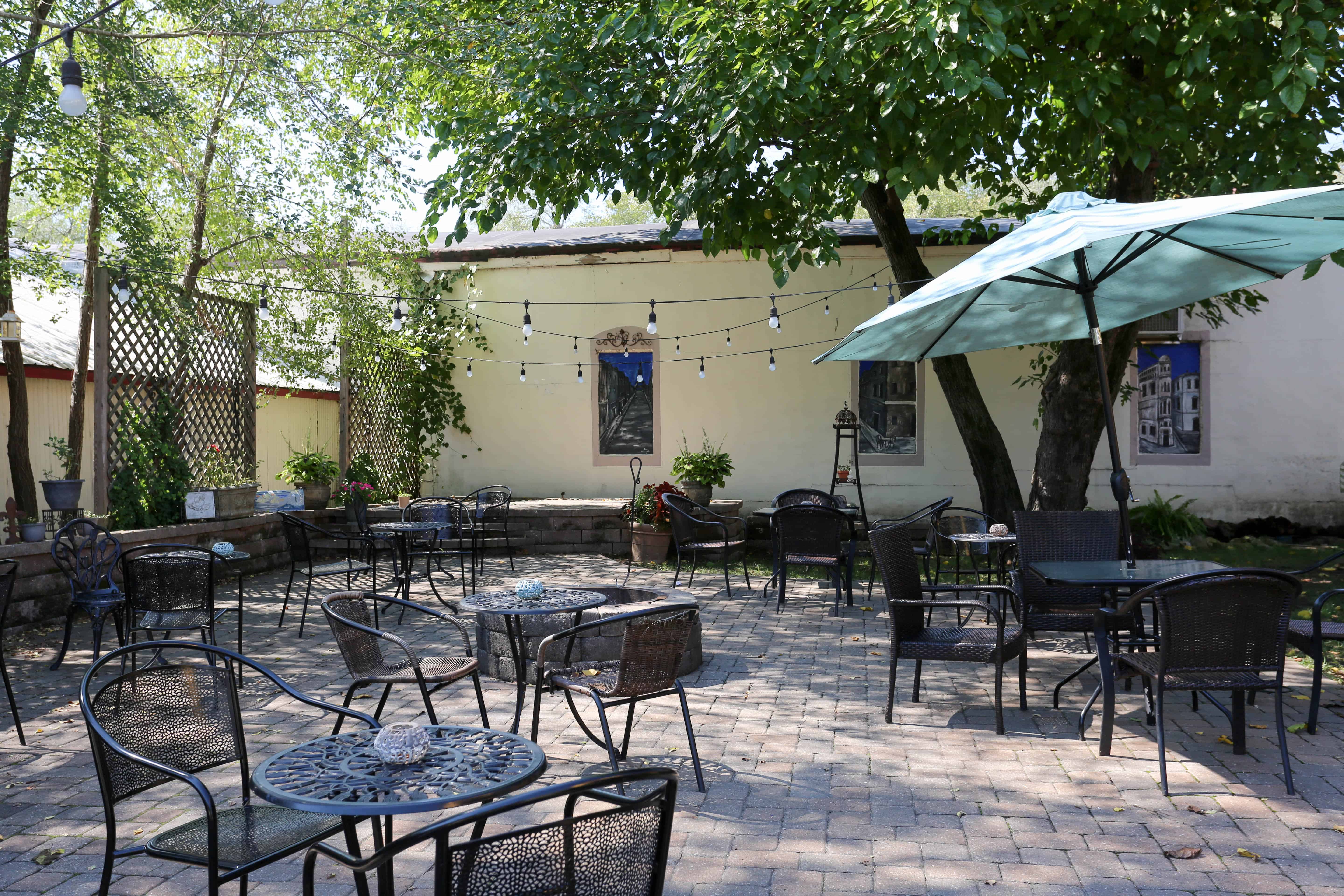 If you are a local anywhere near the Branson area and are under the age of 25, chances are you have a VP Punch Card with at least two iconic dog bone-shaped punches in it on your person at this moment. If you are unsure what any of that means, then allow us to introduce you to Vintage Paris. A beloved little shop, this is the place for homework, open paint nights, hanging with friends by the firepit, and- you guessed it—GREAT COFFEE! Their beans are all roasted in-house and their list of specialty lattes is lengthy (like a small book to thumb through), so it's no wonder this is a popular choice amongst the locals.
In case you haven't heard, Vintage Paris has moved! Having just relocated in late 2020, their new location is now directly across from one of the most famous spots to view Branson's skyline, Scenic Overlook on Historic Highway 165.
Our Favorite Drink (at the moment): The Mona Lisa (Honey, Lavender, Coconut)
7900 Historic State Hwy 165, Hollister, MO
Expresso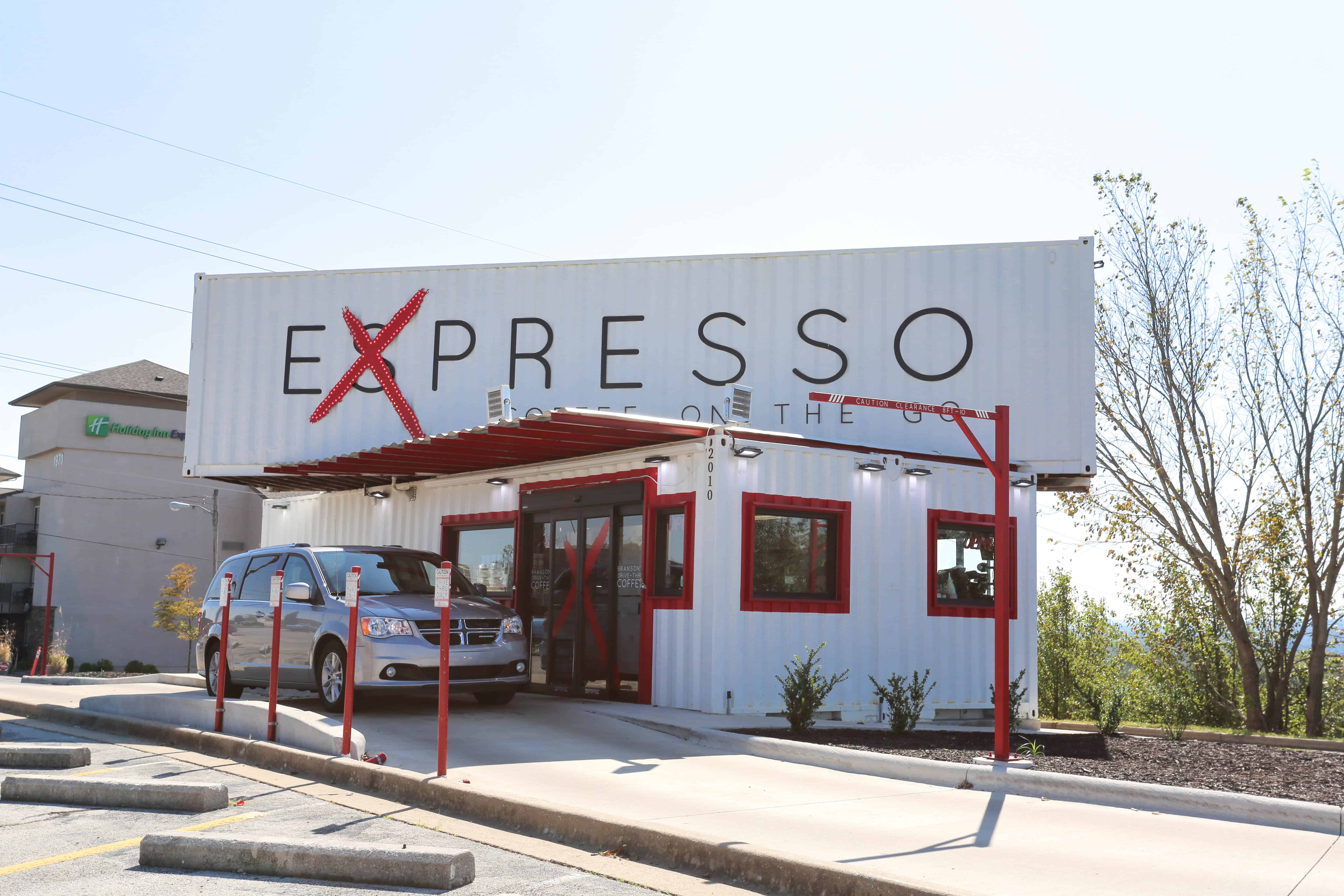 One of Branson's coffee shops is situated right in the heart of the 76 Strip and serves up some delicious concoctions on the go! Built inside of repurposed shipping containers, Expresso has a unique approach to coffee on-the-go. They believe that just because you are busy doesn't mean you don't deserve great coffee, and they work hard to provide their customers with a personal experience they won't soon forget. From the moment you pull up to their menu, complete with a seasonal rotation of lattes and tea samplings, you'll notice their attention to detail. From placing your order with a barista on-screen to pulling around and being greeted by another smiling barista holding your coffee creation at your window-side, Expresso wants you to feel welcomed every step of the way. And their coffee? Simply delicious.
Our Favorite Drink (at the moment): Autumn in a Cup Latte (cloves, cinnamon, nutmeg, orange zest, lightly sweetened with 100% bourbon barrel-aged maple syrup!)
2010 W 76 Country Blvd., Branson, MO
Table Rock Coffee Roasters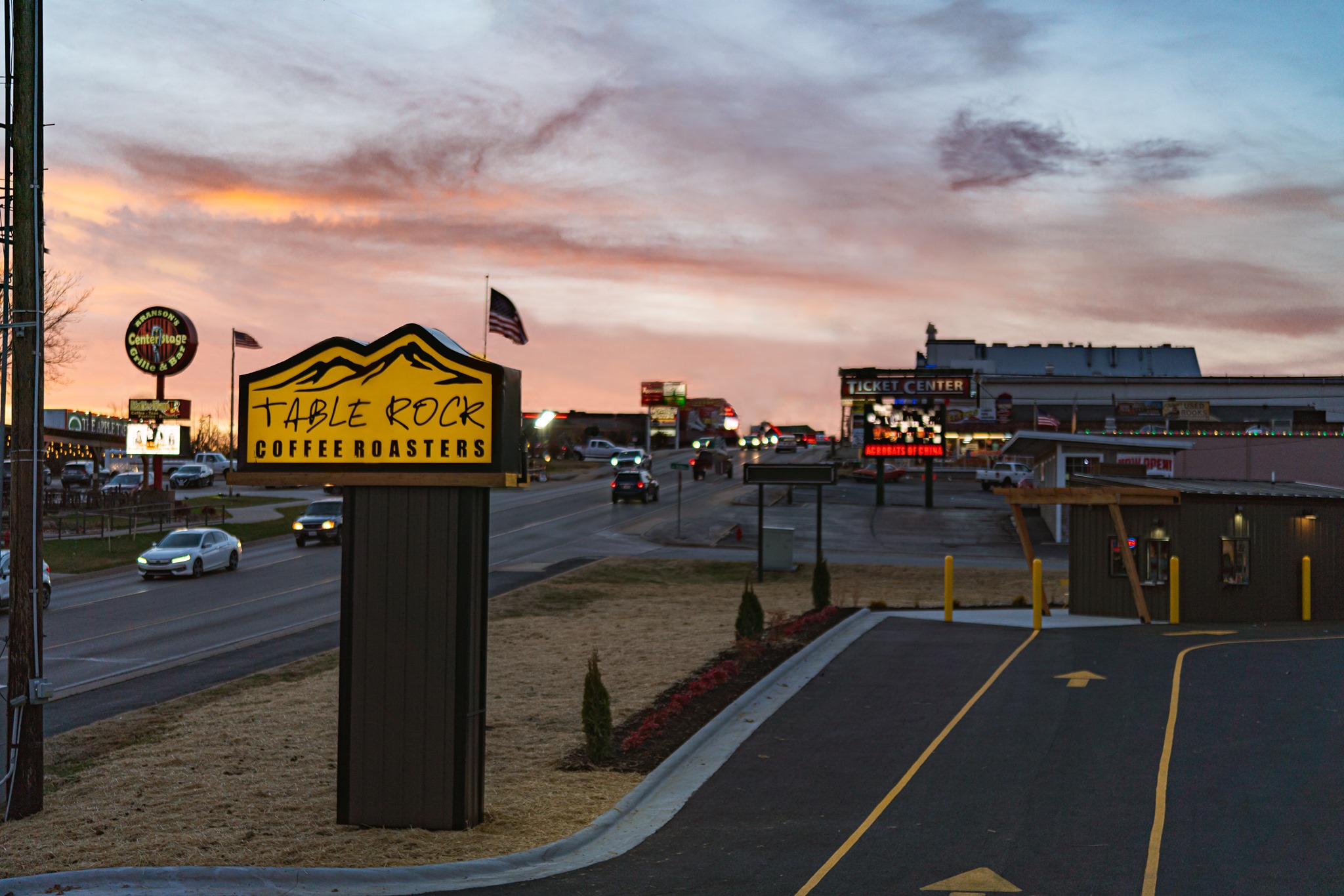 Branson's newest coffee stop is Table Rock Coffee Roasters! Their second location is a drive-thru coffee shop that sits proudly on the Branson Strip. Their menu is full of Ozarks-themed drinks, made from locally roasted coffee beans and brewed to perfection. They also partner with Sugar Leaf Bakery & Café to provide baked goods that complement their coffee creations!
Our Favorite Drink: TRL Sunrise (tones of vanilla and caramel)
1715 West 76 Country Blvd., Branson, MO
Sweet Bay Coffee Co.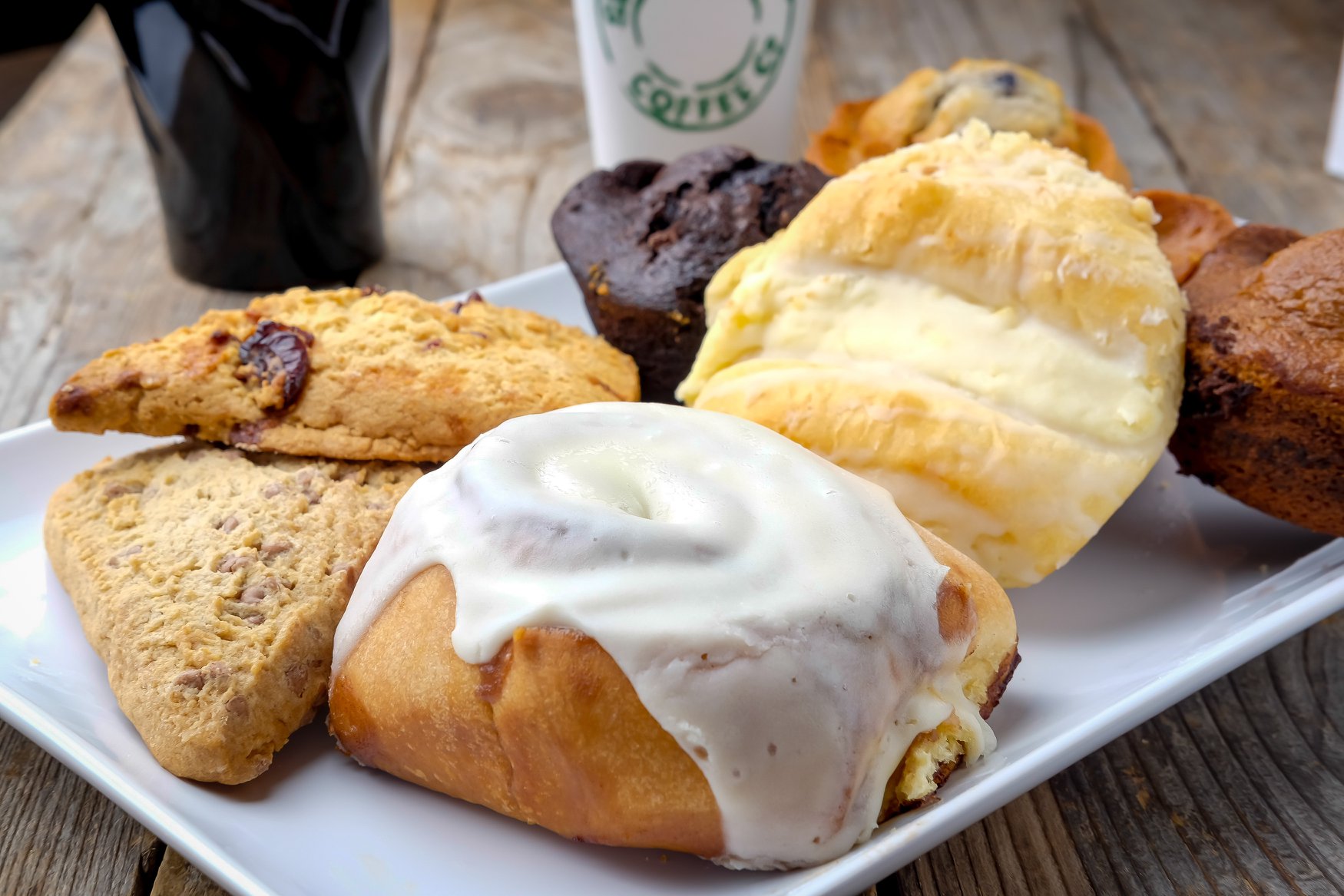 This delightful coffee shop is located conveniently within the Branson Landing—perfect for a coffee stop to begin your shopping adventure! Their baked goods and treats are phenomenal, and don't even get us started on the coffee. This is a great way to start your fun at the Branson Landing at any time of the year; whether you like your coffee piping hot or iced down, Sweet Bay has what you're looking for.
Our Favorite Drink: Mega Mocha (hot or iced)
203 Branson Landing Blvd., Branson, MO
Mochas and Meows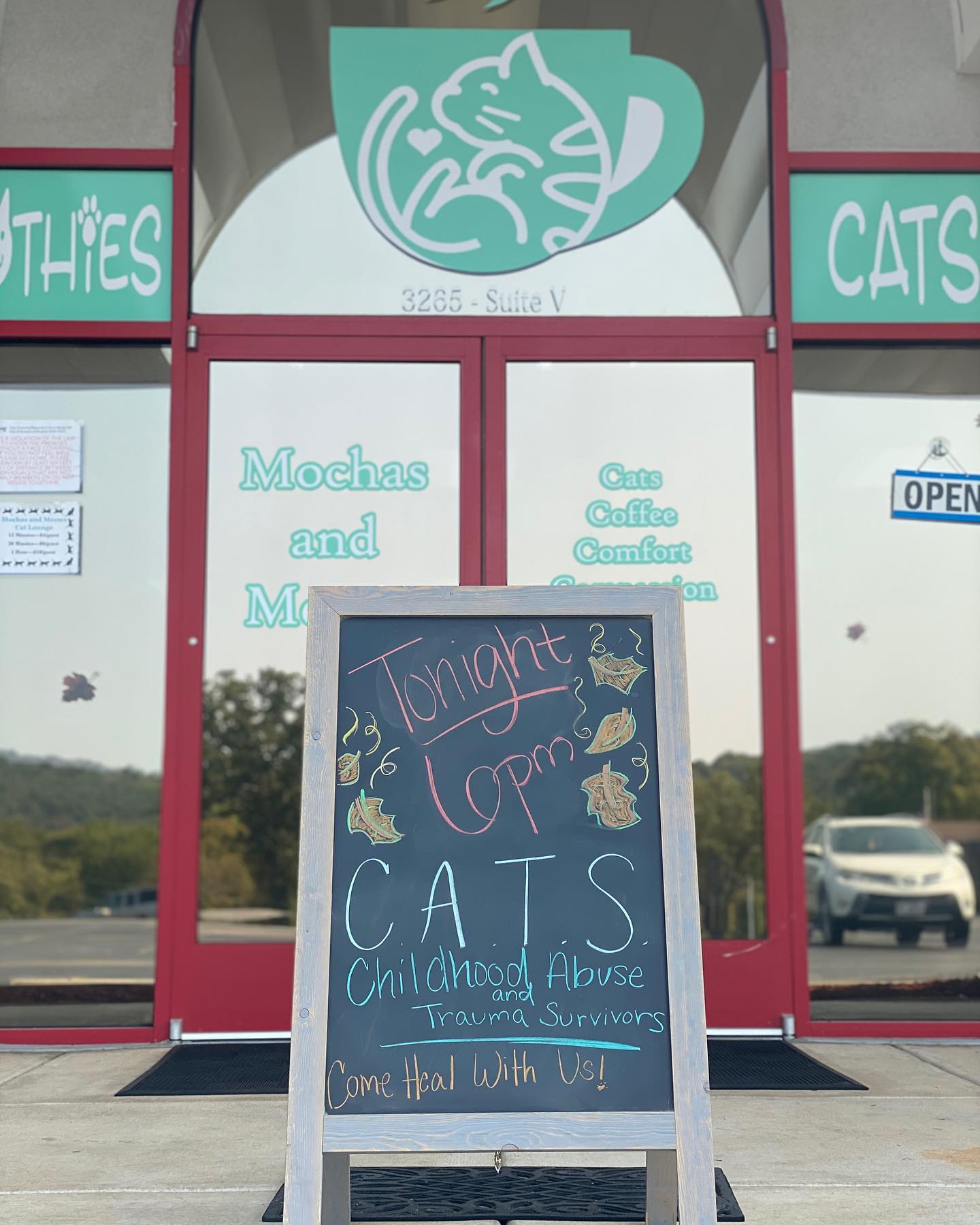 Founded in 2019, Mochas and Meows is a coffee shop with a mission. This unique "cat café" allows your to enjoy your coffee and treats then snuggle up with cats who are ready to adopted into their fur-ever homes. (The café is separate from the cat lounge.) They are a place that hosts many forums, meetings, support groups, and relaxation through yoga. The best part—your new favorite drink can help these sweet cats find the perfect family!
Our Favorite Drink: Pumpkin Cheesecake Frappe (seasonal drink)
3265 Falls Pkwy., Suite V, Branson, MO
Revive Juice & Coffee Bar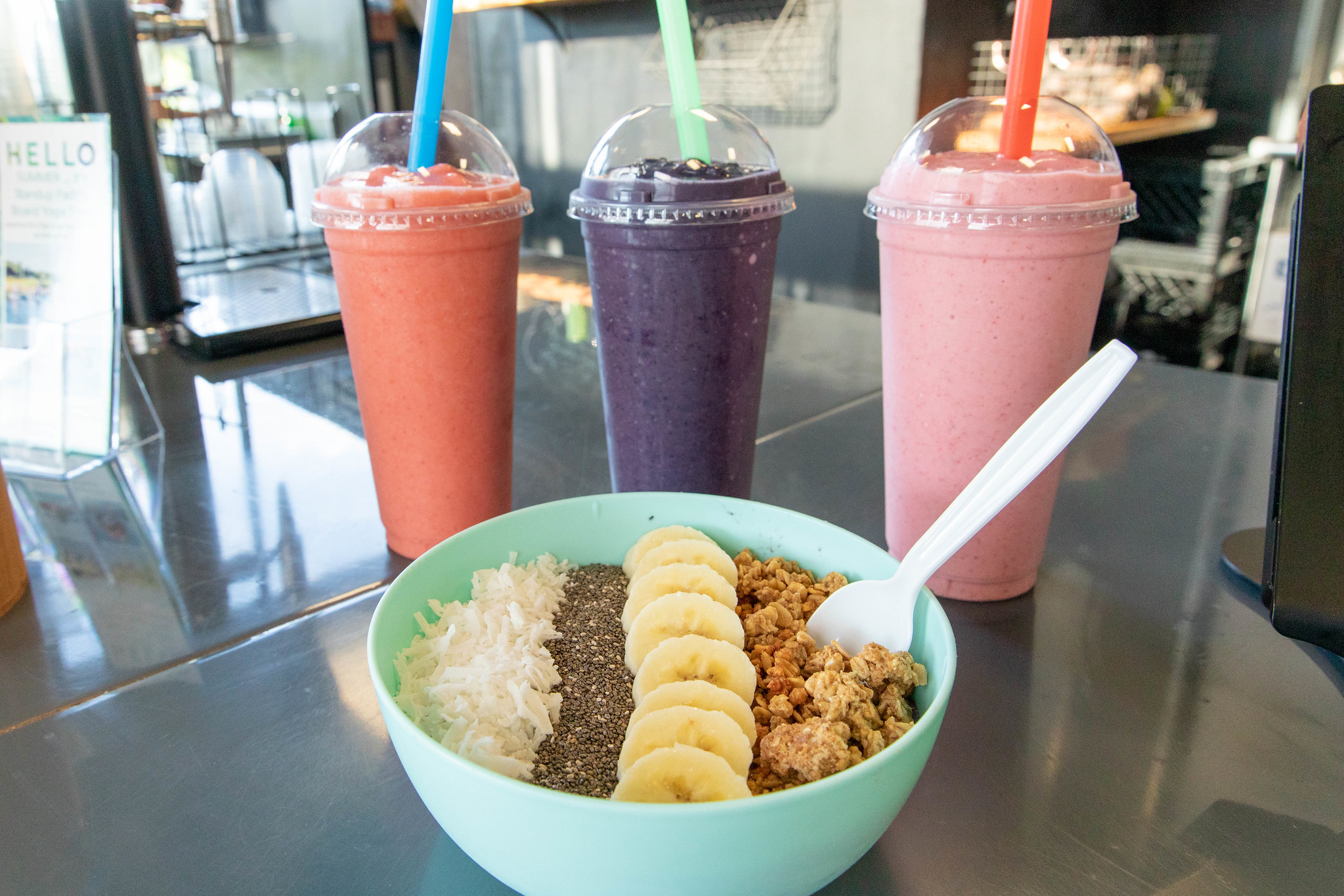 Are you a health nut? Get your fix at Revive Juice & Coffee Bar! Healthy food options, delicious smoothies and juices, and yummy coffee are available at Revive in a fun, comfortable atmosphere. Whether popping in for a quick to-go order or looking for a good place to catch up on some work, Revive is your place.
Our Favorite Drink: Espresso Macchiato
204 N. Commercial St. #200, Branson, MO
---
There you have it, folks! May your coffee stops in Branson be all you've dreamed of and more! Sip, sip, hooray!
(Information updated January 28, 2021)