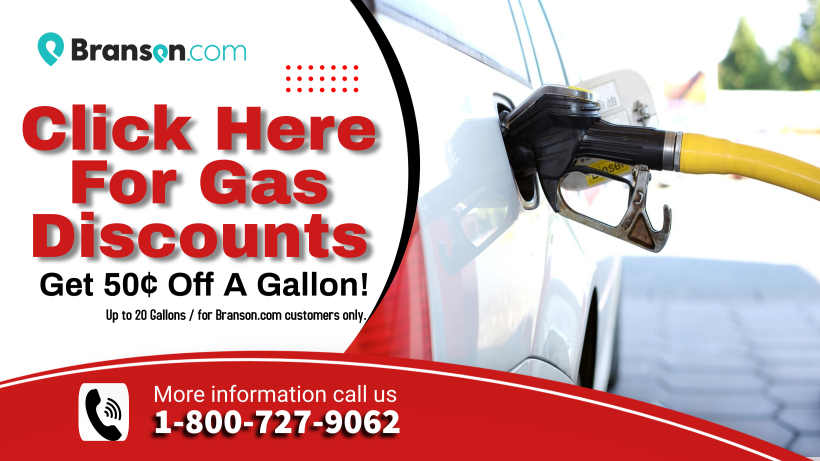 By placing your order with Branson.com, you not only receive the best prices in town and local-expert customer service, but we care about your travel expenses.
All Branson.com customers save 50 cents off per gallon of gas for their Branson trip for a limited time.
Restrictions do apply. Must be a Branson.com customer. Up to 20 gallons.
Call 1-800-727-9062 for more information.
If you plan a vacation or pass through Branson, we would like to welcome you to the Ozarks. For more information and to book your Branson vacation, please visit Branson.com or call 1-800-727-9062. Branson offers show tickets, attraction tickets, and lodging options.
Branson.com offers vacation rentals, Branson, Missouri, has a wide variety of exceptional lodging, hotels, and properties.