Branson Airport is a public-use airport located eight nautical miles south-southeast of the central business district of Branson, a city in Taney County. Frontier Airlines to and from Branson.
As the closest airport to Branson, Branson Airport opened in 2009 and offers low-cost flights. The Springfield-Branson National Airport provides low-cost fares just 50 miles north of Branson. Branson/Lakes Area is an excellent value for a family vacation!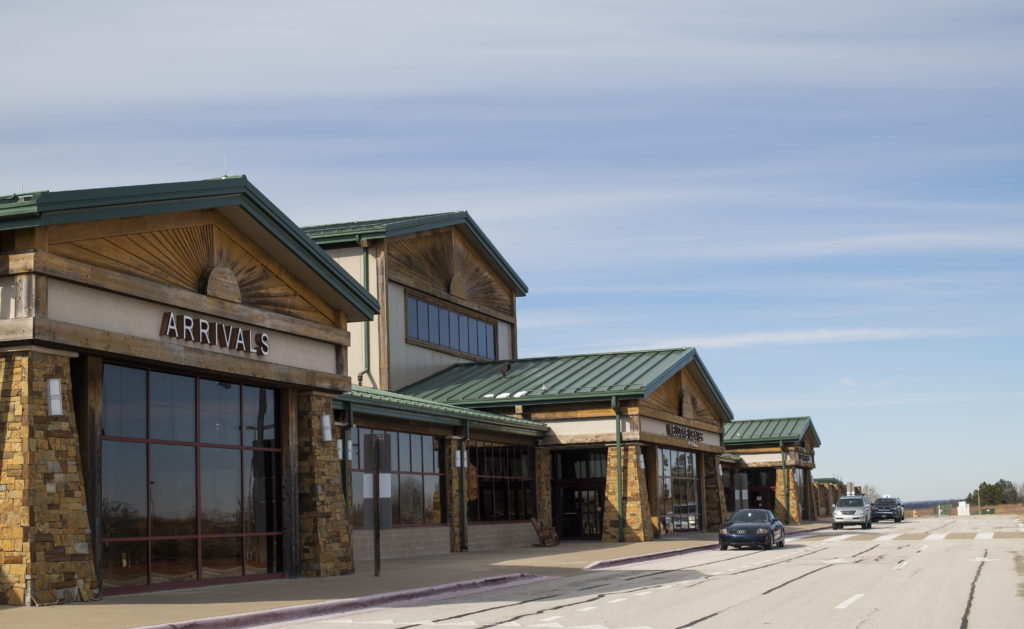 Whether you're flying into Branson, chartering a flight into the area, or renting a plane when you arrive, the area's airfields and flying services will make your trip enjoyable and hassle-free.
There are several general aviation airfields in the Branson/Lakes Area if you plan to charter a flight or fly here in your aircraft. Many facilities accommodate props, rotors, and jets.
Car rental is available through Enterprise, National and Alamo.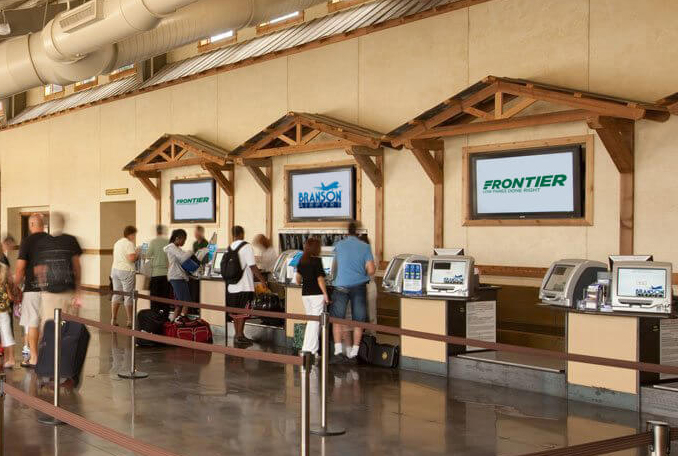 At Branson Airport, travelers in need of assistance can access several resources. The ramps and inclines at our airport are all single-level, so no elevators or stairs are needed.  The Branson Airport offers disabled-access parking in all its parking garages, with accessible spaces closest to the terminal entrance.
Branson Airport, owned by Taney County and leased to Branson Regional Airport Transportation Development District, is operated by Branson Airport, LLC.
Please visit The Branson Airport's website for more information on flying into Branson.
4000 Branson Airport Blvd, Hollister, MO 65672 Phone: (417) 334-7813
Branson welcomes you to the Ozarks if you're ready to plan your vacation. Call us at 1-800-727-9062 or visit Branson.com today to schedule your Branson vacation. We have show and attraction tickets and a variety of lodging options available.