Branson is brimming with fabulous food…country cooking like Grandma used to do, barbecue from tame to fire-hot, as well as fried chicken, pizza, burgers, steak, and seafood…and, of course, an amazing selection of buffets, a Branson staple. Continuing to grow is Branson's offering of ethnic food; we're talking truly ethnic food, as in easily identifiable with a specific country or culture – we know our stuff when it comes to eating! We offer guests excellent Thai, Italian, Chinese, Japanese, Mexican, German, and Indian cuisines. And yes, Branson has fabulous Greek food, not to be confused with the catch-all term of Mediterranean that lumps together the unique dishes from many countries…but, just in case that's what you love, we've got Mediterranean, too! Just like you'll find with our many shows that pay tribute to legendary artists, Branson dining reflects our genuine reverence for the different cultures that created your favorite dishes, including the delightful melting pot of America!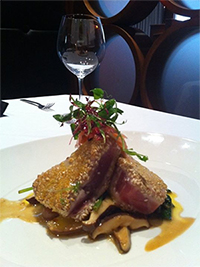 So, of course, we have fine dining! Fine dining Branson-style means you won't need to pack your suit and tie, or your Sunday-best dress, to enjoy exceptional cuisine in an elegant atmosphere with attentive, table-side service, and maybe a glass of fine wine. Give these options a try:
At the Chateau on the Lake Resort, Spa & Convention Center, you'll discover excellent cuisine in an elegant atmosphere at the Chateau Grille. Enjoy their extensive wine list and highly acclaimed menu that includes dishes using local, organic, or sustainably grown products. Creatively prepared steak, pork, veal, lamp, and seafood can all be found on their select menu of only premium entrees. Don't worry, the attire is casual at "Chateau Grille", the elegance is in their food and ambience. One of their best features is an incredible view of Table Rock Lake!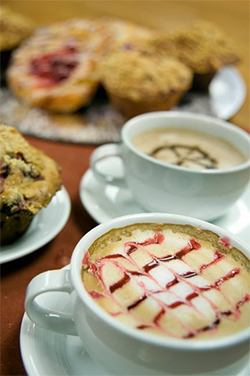 For an expansive dining room with a touch of casual elegance and a great rolling countryside view, try the Plaza View Restaurant atop the Grand Plaza Hotel. Specializing in whole fried Southern-style catfish, highly recommended by repeat customers, they're also well known for their signature prime rib. An extensive American cuisine menu features steak, chicken, appetizers, and salads, as well as comfort food sandwiches for a quick bite to eat. You can enjoy a variety of spirits or wine with your meal. Or, if you're just looking to relax over a drink or two, you'll love the view at the Pub on the Plaza adjacent to the dining room.
Fine dining? No problem! Branson's ready to give you a memorable dining experience no matter what you're craving