Free things to do in Branson during the Holiday season.
Branson comes alive with lights and Christmas celebrations. There is so much to see and do during the Holiday season. There is no need to tell you that Branson shines even brighter for Christmas since it is already so well known and loved by many! You can look forward to seeing twinkling lights everywhere you go!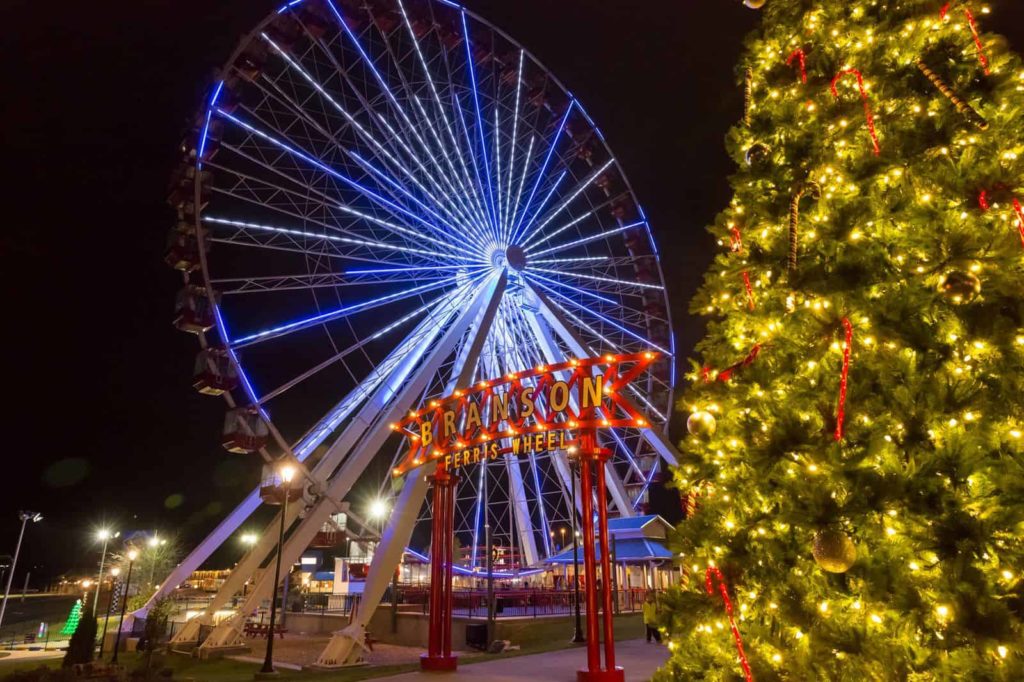 Branson Ferris Wheel  
The Branson Ferris Wheel runs its "Electrify Christmas" light display multiple times each night throughout the Christmas season. Ice Skating, a 7,200-square-foot ice rink, will be open near the Ferris wheel from mid-November through at least New Year's Day. The rink will be available for both daytime and nighttime skating, weather permitting.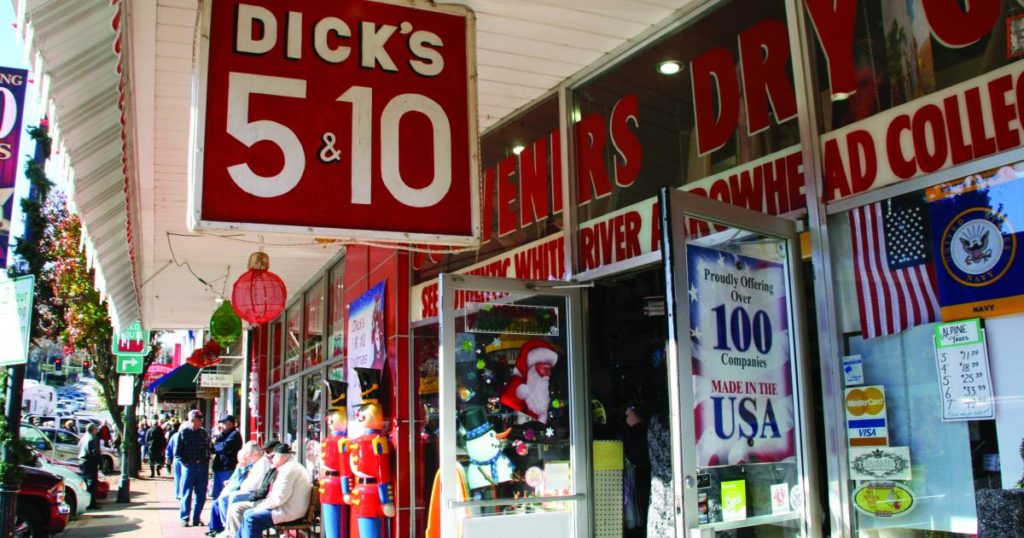 Visit Dick's 5 & 10
Open daily 8:30 a.m. to 9 p.m. year-round Dicks 5 & 10 has been a pillar of downtown Branson for over 50 years. It features a wide variety of nostalgic and novelty candy, a wide assortment of gifts, crafts, and merchandise, historic collections, as well as an ever-changing "fun aisle." Keep an eye out for the Dicks 5 & 10 Express train, which runs overhead the store aisles.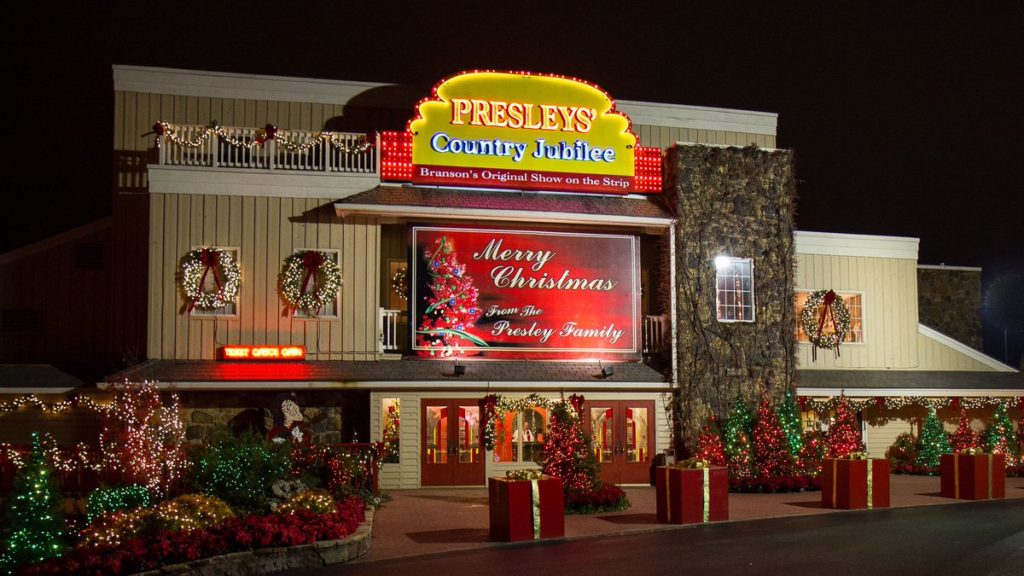 Take a Drive Down the Strip on Highway 76
Theaters, shops, and other attractions decorate their buildings for the holidays. Spend some time cruising the strip to take in all the twinkling lights. Some of the shows have outdoor Christmas lights and trees.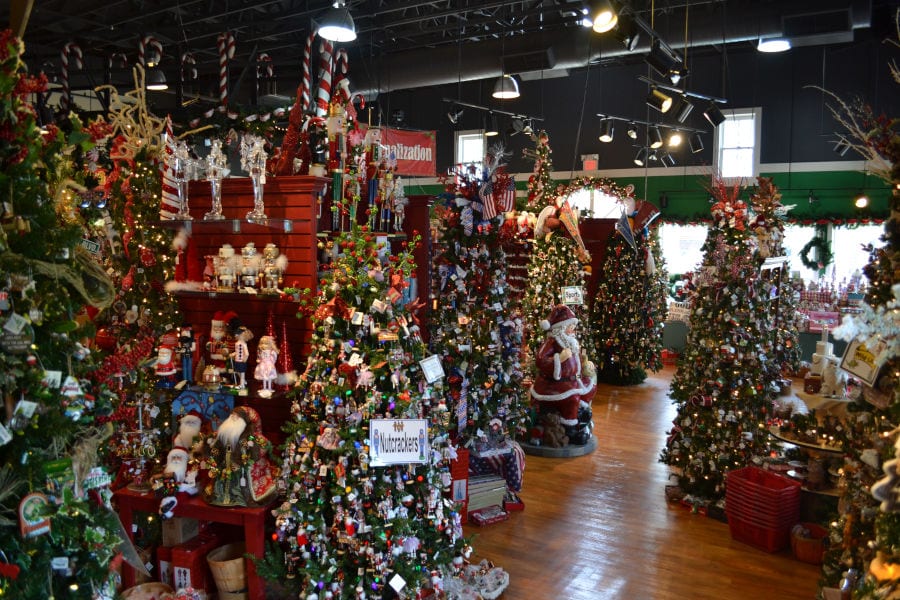 Take a Stroll Through Kringles Christmas Shop
The largest Christmas store in Missouri, Kringle's at Grand Village Shops, has 125 designers decorated Christmas trees and countless collectibles throughout its 9,000 square feet of retail space. You'll find everything from specialty ornaments to Christmas villages to nativity sets.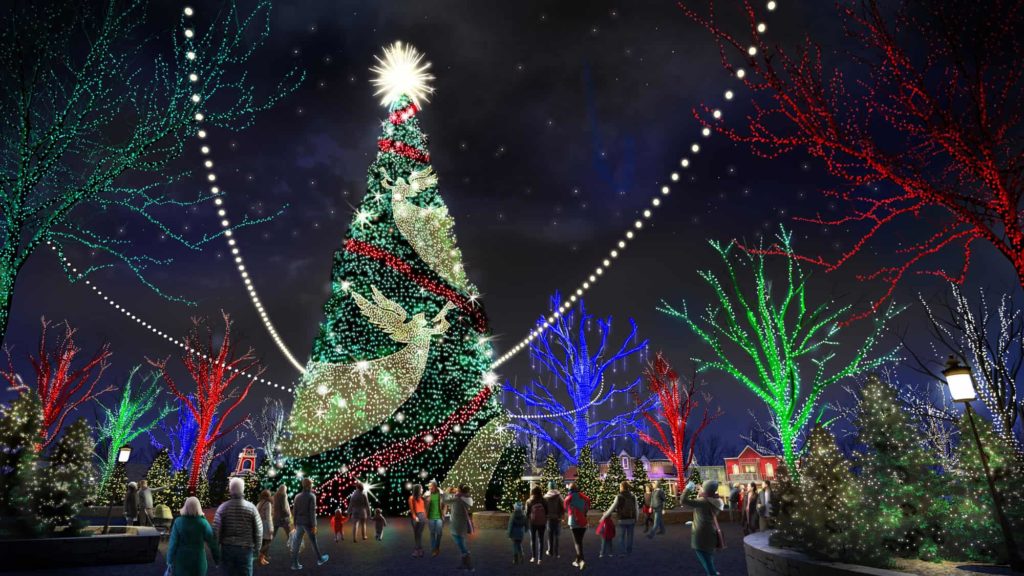 Branson Landing's Winter Wonderland
From the spectacular animated 63′ Christmas Tree in Town Square to the magical holiday lights, music, décor, and more… you'll experience Branson Landing as it's magically transformed into Winter Wonder Landing for the holiday season.
Branson Landing Fountains You will be amazed by the dazzling interplay of water Fountains shooting 120-foot geysers and fire cannons blasting, all choreographed to light and music.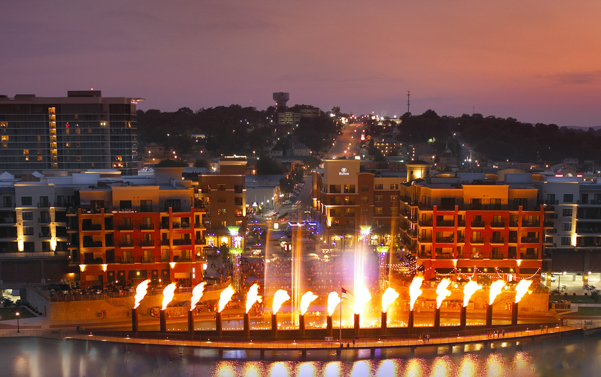 Branson Landing, WHERE IS ELFIE?
From Black Friday until Christmas Eve, you can take a selfie with our Branson Landing Elfie. Post the photo to Facebook or Instagram using the hashtag #BLElfieSelfie (it must be a public post for us to see it) to win prizes from the store where you found our little blue elf. Every week, there will be new clues on Facebook and Instagram as to where our little Elfie is hiding. Stay tuned for further clues, locations, and prizes every day.
Visit the horses at Dolly Parton's Stampede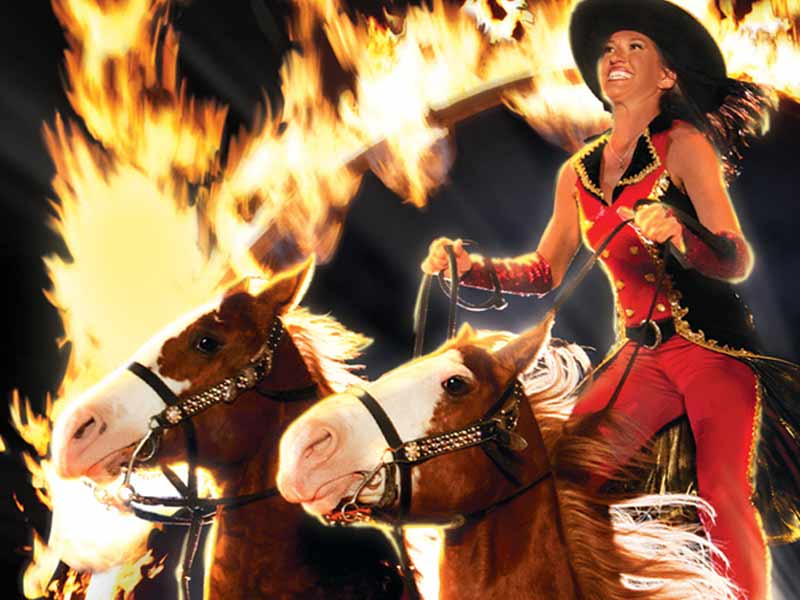 Drive-thru Big Cedar Lodge
Over one million lights decorate the roads around Big Cedar. The drive through the lights is free, or you can book a 25-minute tram tour. In the main lobby, you can find a gingerbread village and train display, large trees, and other holiday decorations. Additionally, there is an ice skating rink with a large tree that dances to favorite Christmas songs.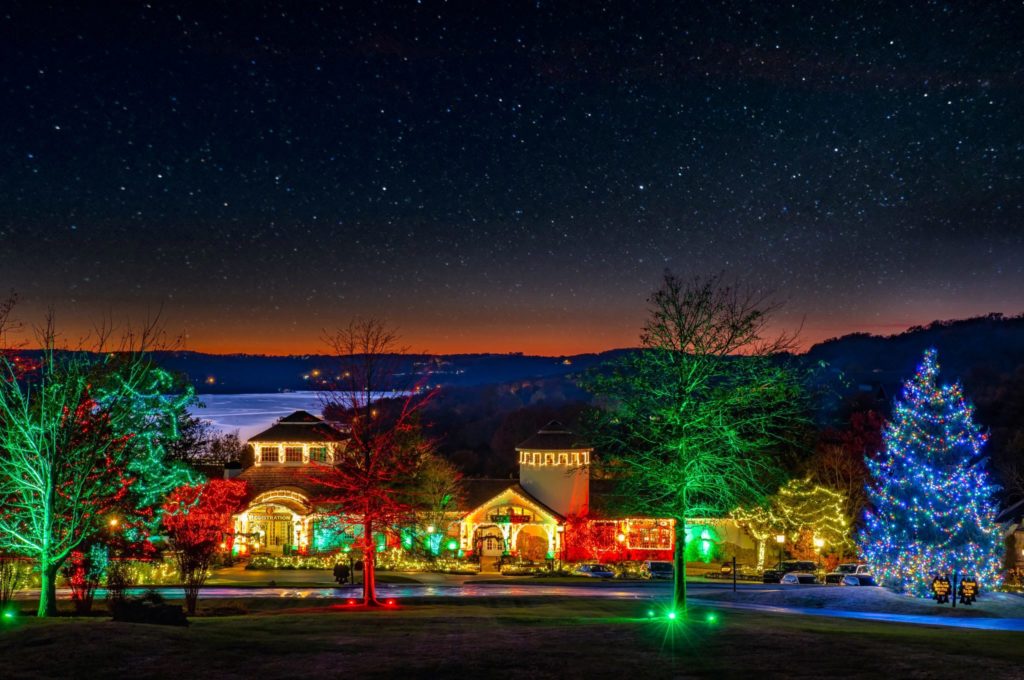 Christmas shows in Branson begin on November 1st and run until December 31st. Visit us at Branson.com for all things to do during Christmas in Branson.
Your Friends at Branson.com