Branson.com Gadgets - Terms of Use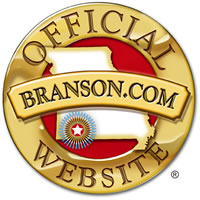 Unless indicated otherwise by the credit, all gadgets on this site are written by the administrators of Branson.com. The below lists the terms of use users of Branson.com Gadgets must agree to before using the gadgets:
Users may use any gadget offered by Branson.com, free of charge, on both personal and commercial web sites. This includes web designers who wish to use our Branson.com Gadgets in their paid web site projects.
You may NOT modify our gadgets to customize them based on your needs.
Users may NOT, however, redistribute any gadget found on Branson.com. Redistribution is defined as re-offering our gadgets, whether on a competing web site or any other fashion.
Users agree NOT to remove/edit the credit notice within the gadget, or claim the code to be work of their own.
Users agree not to hold Branson.com liable for any damages resulted from proper or improper use of any of the gadgets found on Branson.com. Use at your own risk.
By using any of the gadgets on Branson.com, you understand that you have read and agreed to the above usage terms.