Are you a Branson fan?
You know, one of those twice-a-year, bring-the-kids-every-summer, never miss a show, here for the SDC skillet kind of people. A true Branson lover.
If so, you've no doubt heard the name Dave Hamner before, and most likely have experienced the unique talent and light hearted fun at his theater. If not, allow us to introduce you! This month's Talent Takeover over on our social media feeds features all the talent housed at the Hamner Variety Theater and today we're walking you through all the fun shows to be seen.
Let's get started!
Hamner's Unbelievable Variety Show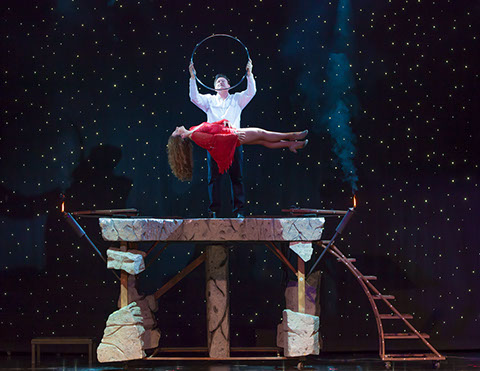 If you're looking for a true variety show that will wow you and your family, then look no further. Hamner's Unbelievable Variety Show is a family friendly production presenting award-winning illusions, musical, acrobatic, dance and comedy acts. You'll be stunned by the diverse and talented lineup that awaits.
Mike Walker Lasting Impressions
Mike Walker Lasting Impressions proves that there's nothing more entertaining than a an incredibly talented mimic! Walker brings his repertoire of more than fifty celebrities to one Branson stage, expertly performing his own music in this incredibly entertaining Branson show. Watch him channel a variety of singers, including Elvis Presley, Conway Twitty, Ray Charles, Willie Nelson, and more.
ABBA Tribute-Thank You for the Music
ABBA Tribute – Thank You for the Music is a dynamic tribute to the treasured Swedish, pop super-group. It's an exciting, modern interpretation of timeless ABBA classics, as well as a wide array of musical arrangements that pay tribute to ABBA's original sound. Powerful four-part harmonies, high-energy dancing, big personalities, and the unforgettable hits of ABBA make this contemporary musical tribute a special treat! And you'll love the costumes!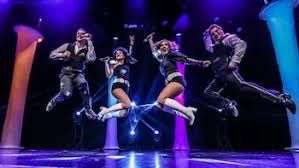 Beach Boys California Dreamin'
Imagine the feeling of a west coast beach breeze blowin' through  your hair as you cruise along sporting your favorite shades and jamming to your favorite Beach Boys tunes. That's the feeling you'll get from your theater seat as you enjoy the energy and music of the Beach Boys California Dreamin' tribute show in Branson! A talented cast uses beautiful harmonies combined with historical narrative and skillfully choreographed dance moves to transform the theatre into a sunny California afternoon filled with all the Beach Boys hits!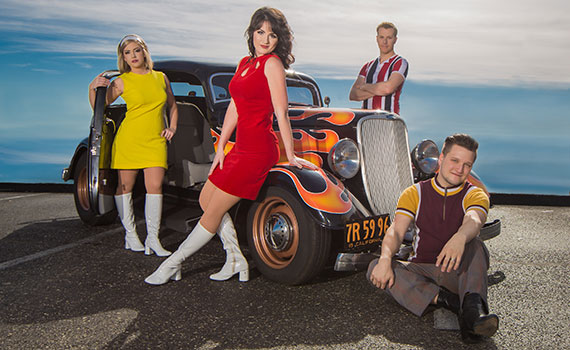 ---
There you have it! A full review of some of Branson's best in variety entertainment! If you're ready to start planning your next Branson getaway to experience the fun and hype for yourself, check out some of our Golden Hour Getaway Packages to save big on Branson.
We'll See You Soon!