The Ultimate Branson Escape: Unleash Your Spirit of Adventure with Kayaking!
Prepare for an unforgettable kayaking adventure in Branson, Missouri! Beyond the glitz and glamour lies a thrilling world of waterways waiting to be explored.
Get ready to paddle, laugh, and immerse yourself in the untamed beauty of Branson's lakes and rivers. It's time to embrace your adventurous spirit and dive into the heart-pounding excitement that awaits you!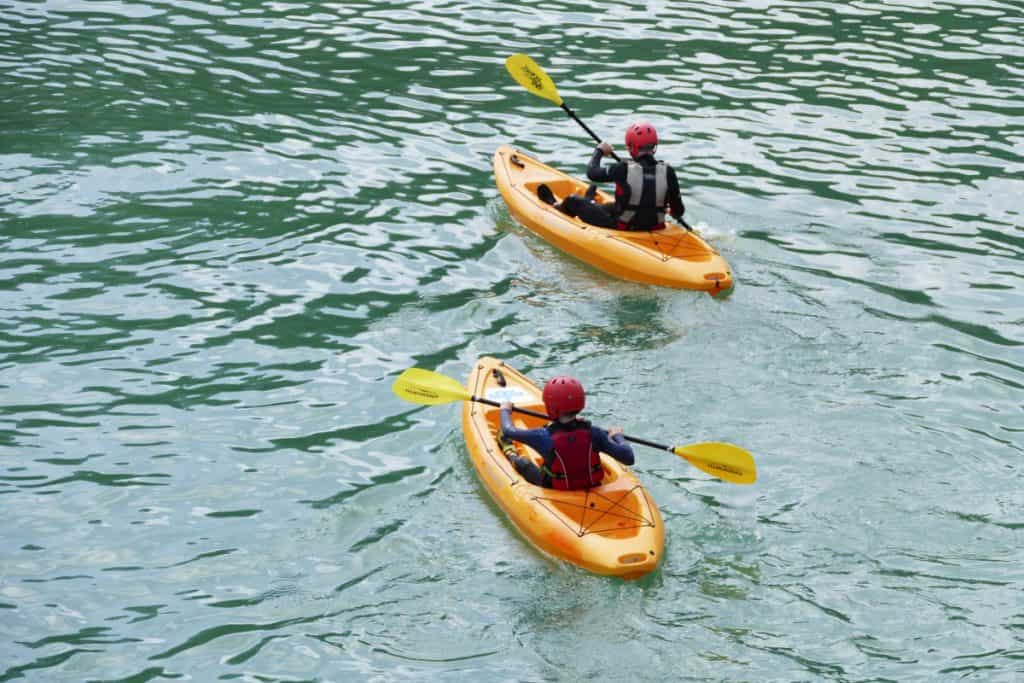 Branson, Missouri, is not just a destination for music and entertainment—it's also a haven for kayaking enthusiasts seeking thrilling adventures on the water. With its pristine lakes, winding rivers, and breathtaking scenery, Branson offers a kayaking experience like no other.
Picture yourself gliding through the crystal-clear waters of Table Rock Lake, surrounded by towering cliffs and vibrant greenery. Feel the rush as you navigate the exhilarating rapids of the White River, surrendering to the beauty of the Ozarks.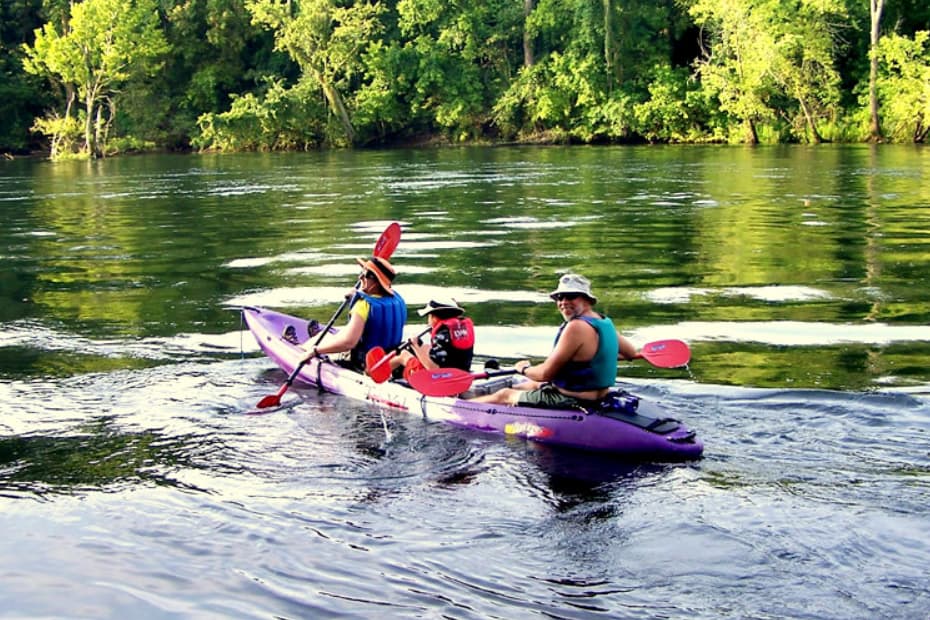 Here are some places where you can rent kayaks in Branson, MO:
White River Kayaking and Outdoors: Offering kayak rentals for solo and tandem kayaks, White River Kayaking and Outdoors provide everything you need to enjoy a paddling adventure on the White River.
Kayak Branson: With a wide selection of kayaks available for rent, Kayak Branson is a popular choice for exploring the waters of Table Rock Lake. They offer single and tandem kayak rentals, equipment, and safety gear.
State Park Marina: Located on Table Rock Lake, State Park Marina offers kayak rentals as part of their watercraft rental services. You can rent a kayak by the hour or for a full day, allowing you to explore the lake at your own pace.
Still Waters Resort: If you're staying at Still Waters Resort, you can take advantage of their kayak rentals. They offer single and tandem kayaks, allowing guests to enjoy the calm waters of Table Rock Lake right from the resort.
Indian Point Marina: Indian Point Marina provides kayak rentals for those looking to explore Table Rock Lake. They offer a range of kayak options and have knowledgeable staff to assist you in choosing the right equipment for your adventure.
Whether you're a seasoned paddler or a beginner looking for a new challenge, Branson's diverse waterways cater to all skill levels. So grab a paddle, embrace the serenity of nature, and let Branson's kayaking adventures take you on a journey of unforgettable experiences and breathtaking moments.
Are you looking for more Branson Outdoor Adventures? Click here.