Can you believe it's already MAY!? Under the current circumstances, it can feel like normal was a long time ago and you're currently in a galaxy far, far away. Finding ways to celebrate each day in this season are the key to success. With that in mind, we'd like to bring your attention to a little known social media holiday- May The Fourth AKA  Star Wars Day! (Get it? "May The Fourth Be With You.")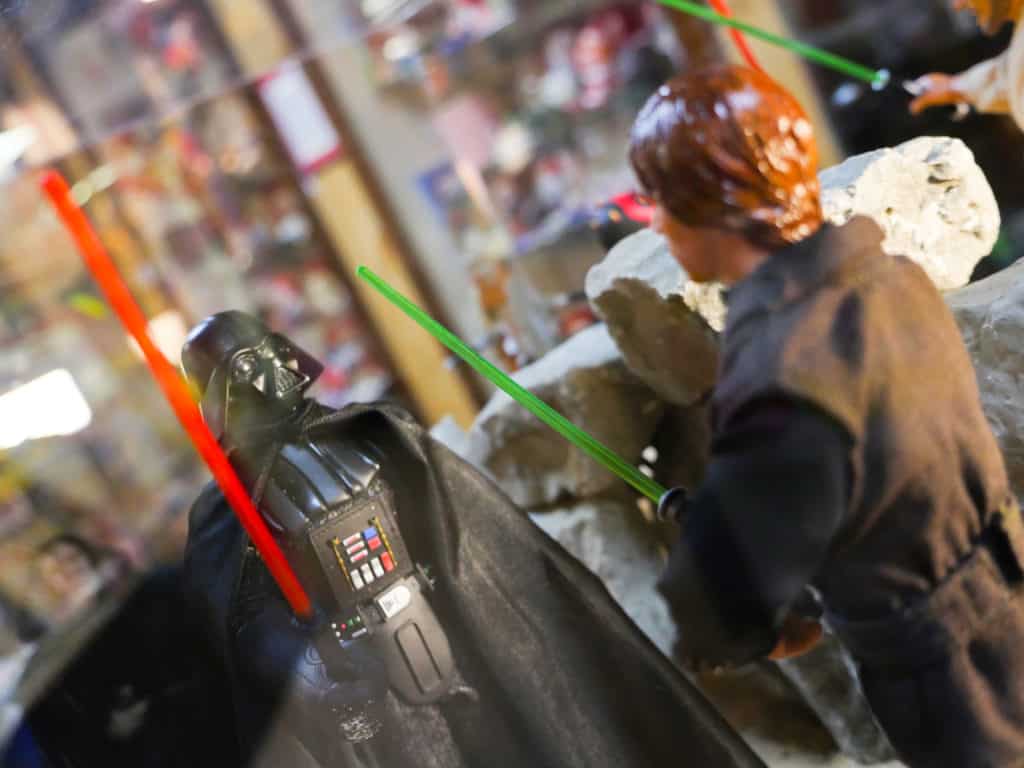 Back up Darth Haters, this is an excellent opportunity to celebrate, even if it's a little unorthodox. How does one celebrate May The Fourth, you might ask? Here's a couple of ideas to get you started:
Obviously, a full movie marathon is in order. There is major debate on which order to watch the films in, so we'll leave that up to you.
Dress up as your favorite characters from the movies using things found around your house and post the pics online with the #MayTheFourth
Use this Yoda Translator to communicate with your #QuarantineMates all day
Plan your next trip to Branson with a stop at the World's Largest Toy Museum
I know, you're wondering how that last one ties in, right? Let us fill you in: Our friends over at The World's Largest Toy Museum here in Branson have one incredible collection of Star Wars toys and memorabilia that you'll need to see to believe! We asked them to share with us some more on that collection in honor of May The Fourth, so let's take an R2-Detour into some behind the scenes facts on the collection from the Toy Museum itself!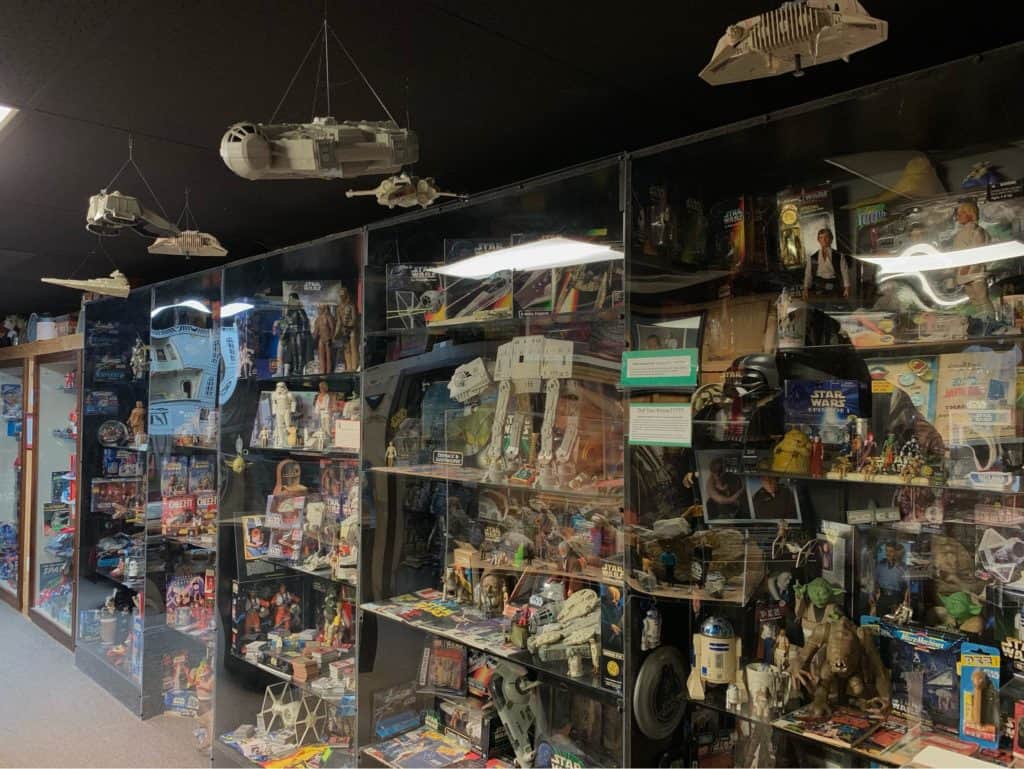 Wow, would you just Luke at all those Star Wars collectibles! How many would you estimate you have? 
We have thousands of Star Wars Toys between figurines, cards, books, posters, etc. It's hard to put a number on it!
So you've been collecting and accumulating  all types of toys for a while then. When did this all start?
The Toy Museum has been in Branson for 20 years. We are literally the World's Largest Toy Museum. We have the most items on display, dating from the late 1800's to 2000's. Between all six museums in our complex, beyond just toys, we see people who are interested in all types of collectibles.
Wow, impressive! And when did the Star Wars accumulation start? Any story on that?
Yes! Back in 1974 or 1978, Tom, the owner, had Darth Vader visit one of his department stores. He was so fascinated, he began collecting then and hasn't stopped since!
Very cool! So, aside from the continuing Star Wars collection, are you still collecting other toys and things as well? 
We are always collecting! Over the last 20 years, we have bought dozens of museums and their exhibits from all over the country. We are now starting to collect toys from the 2010's, but our current collections are always expanding.
A lot of toys, that is! (In my best Yoda voice!) So, a Star Wars collection of this size must be worth some money. Do you have an estimated amount? 
Our Star Wars collection is worth hundreds of thousands of dollars, though we can't give an exact amount. The collection is always changing and expanding. We collect a lot of mint-in-the-box (MIB) pieces. The early Star Wars items are very collectible and expensive to purchase!
–
There you have it, folks! If you haven't experienced the Toy Museum in Branson yet, you've been looking in Alderaan places. A trip to Branson any time of the year is made better by the incredible collections and trips down memory lane that await you at The Toy Museum. But don't make a Wookie mistake- get your tickets with Branson.com as a part of one of our Sizzlin' Summer Packages to get the most fun at the best price!
Until we meet again, May The Fourth Be With You!