by Linda Burlingame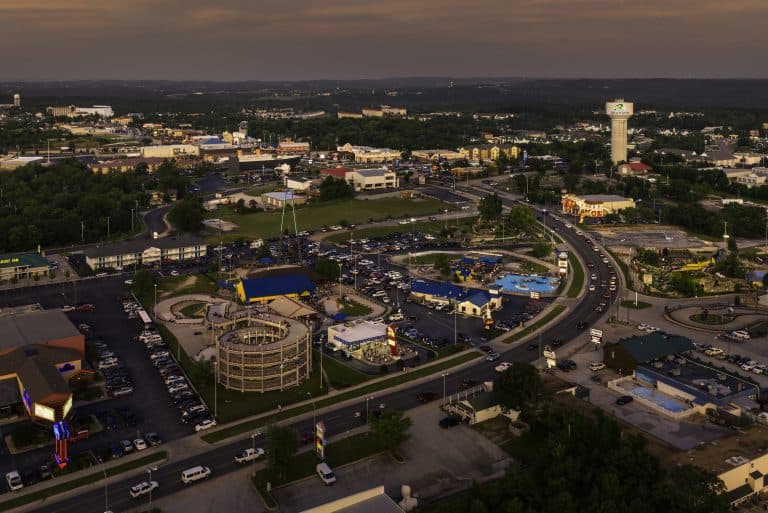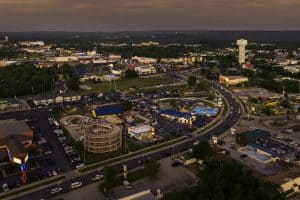 As you drive along Branson's famous Highway 76, the "Strip," you'll see the many adventures Track Family Fun Parks offer. From their four-story Heavy Metal High Rise track to Classic Go-Karts and Kiddie Go-Karts, to the Branson Ferris Wheel, the five locations have fun experiences for everyone. New this summer is the Skyscraper, which will stand 170 feet tall at its peak! It's at Track 3 (across from the Andy Williams Performing Arts Center). It resembles a giant windmill with propeller arms that turn at about 60 mph. At 80 feet, "You're going about 55 mph, pulling about 4G's as you come around the bottom." The Skyscraper is now open!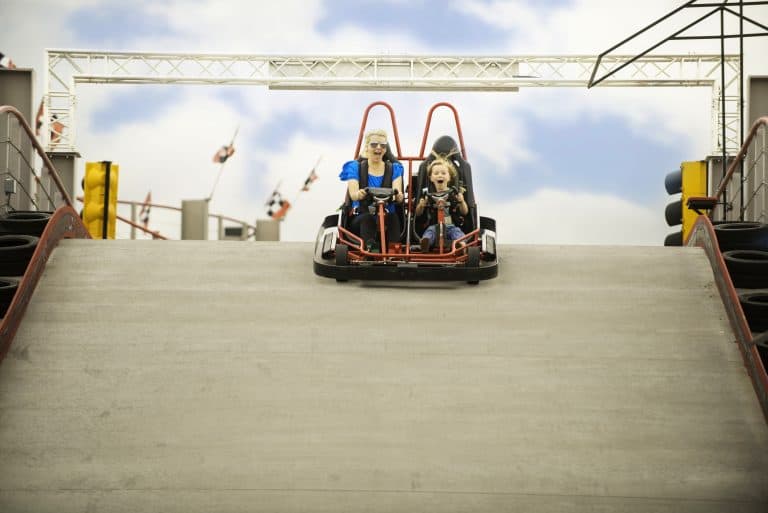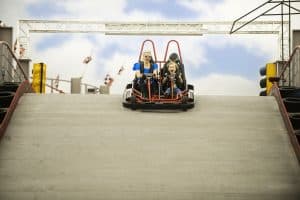 Track 3 also has Wild Woody and the Road Course Track, which is higher, has more elevation changes, and tighter banked curves. And Kiddie Karts! The Lumber Jack at Track 5 is Branson's original wooden high-rise go-kart track, spiraling fun for all! You can also have fun at Track 5 with indoor Glow Golf; batting cages; and the Laser Maze Challenge.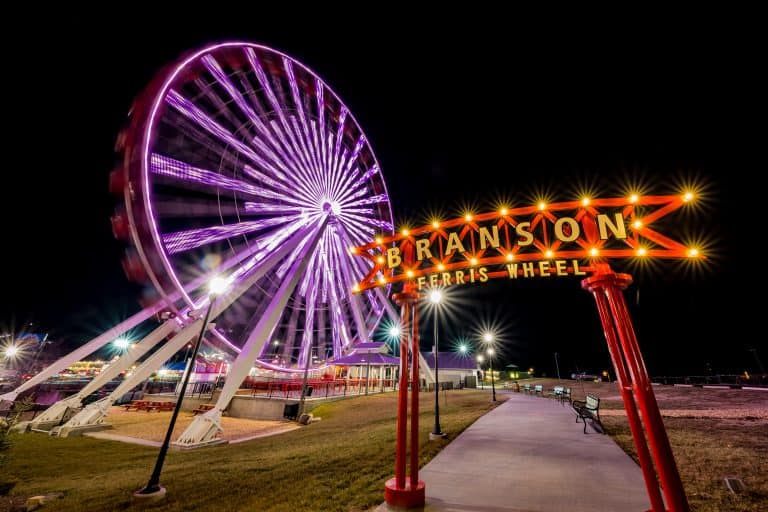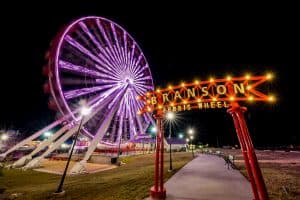 In 2016 "The Track" brought Chicago's famous Navy Pier Ferris Wheel to Branson. The Branson Ferris Wheel is at Track 4. It's 150 feet tall, and at night, the lighting is spectacular. Michael Haygood of The Haygoods and his team designed the magnificent display, including Electrify, a music and light program that uses the Wheel's 16,000 LED lights. There are 40 gondolas, the ride is slow, and it's a wonderful way to get a bird's eye view of "The Strip." (It's right by Andy's Frozen Custard. You haven't been there?! I recommend the "Strawanna!") Also at Track 4 is the Heavy Metal High Rise, a four-story spiral; kiddie karts; and the Skycoaster 100' super swing. There's so much fun for everyone, and you're always close to entertaining adventures with The Track Family Fun Parks!