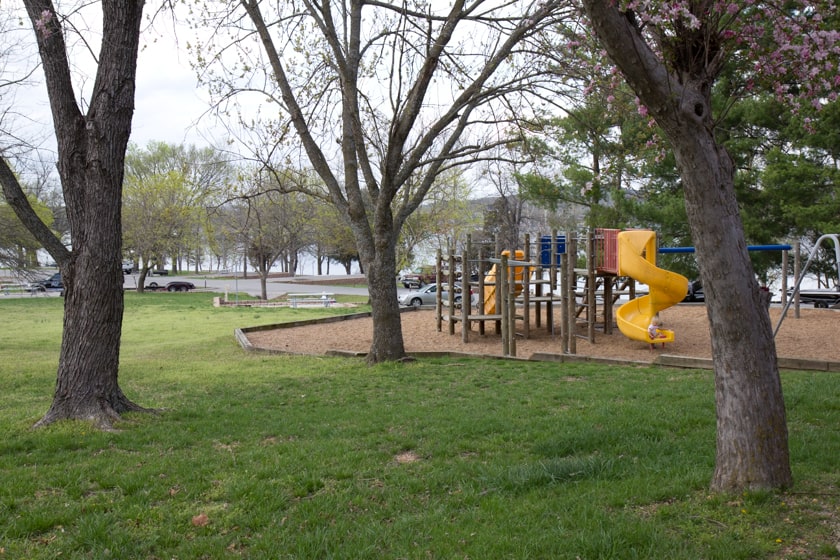 BRANSON, Mo., March 25, 2014 – In announcing the opening of its Branson area camping and recreational areas for the 2014 season recently, the U.S. Army Corps of Engineers (Corps) announced it was staggering the opening dates beginning with the opening of most camping areas opening on April 1. The Corps said that the first six "parks" to opening for camping on April 1 will include Campbell Point, Cape Fair, Cricket Creek, Mill Creek, Old Highway 86, and Indian Point. On May 1 four additional areas will be added to the list, Aunts Creek, Baxter, Big M, Eagle Rock, and Viola.
On May 15, the only Corps operated beach on Table Rock Lake, Moonshine Beach, will open. Whether it's sunbathing, swimming or beach volleyball Moonshine Beach is a "full service" beach. Its amenities include picnic tables, food vendors, a boat launching ramp, showers, flush toilets a large picnic shelter (pavilion) and a kids play ground, but its primary feature and attraction is its large sandy beach. It is a Day Use park with no camping.
To make a reservations for camping at any of the Corps parks or additional information on its parks, call 877-444-6777. For information on Branson shows, attractions or lodging call the Branson Tourism Center at 1-800-785-1550.