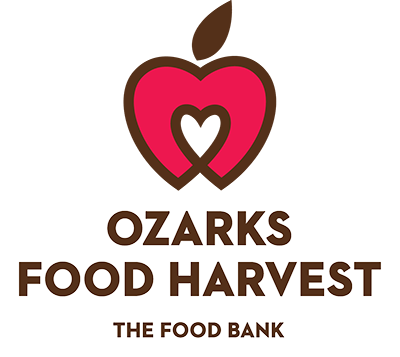 BECAUSE OF YOU, SOMEONE WILL EAT TODAY.
Located in southwest Missouri, Ozarks Food Harvest serves 270 hunger-relief organizations across 28 counties. Over 23 million meals are provided every year by the Food Bank, reaching nearly 30,000 individuals weekly. Charity Navigator rated OFH Four-Stars for the ninth consecutive year in 2020. The Springfield Area Chamber of Commerce named the Food Bank the Small Business of the Year, and the Springfield Business Journal named the Food Bank the Nonprofit of the Year. The O'Reilly Center for Hunger Relief has also received the "superior" AIB International food safety certification.
Branson.com is working alongside Ozarks Food Harvest this Holiday Season. You can help us provide meals for families by donating. A $5 donation will provide twenty meals, and as little as a one-dollar donation will provide four meals.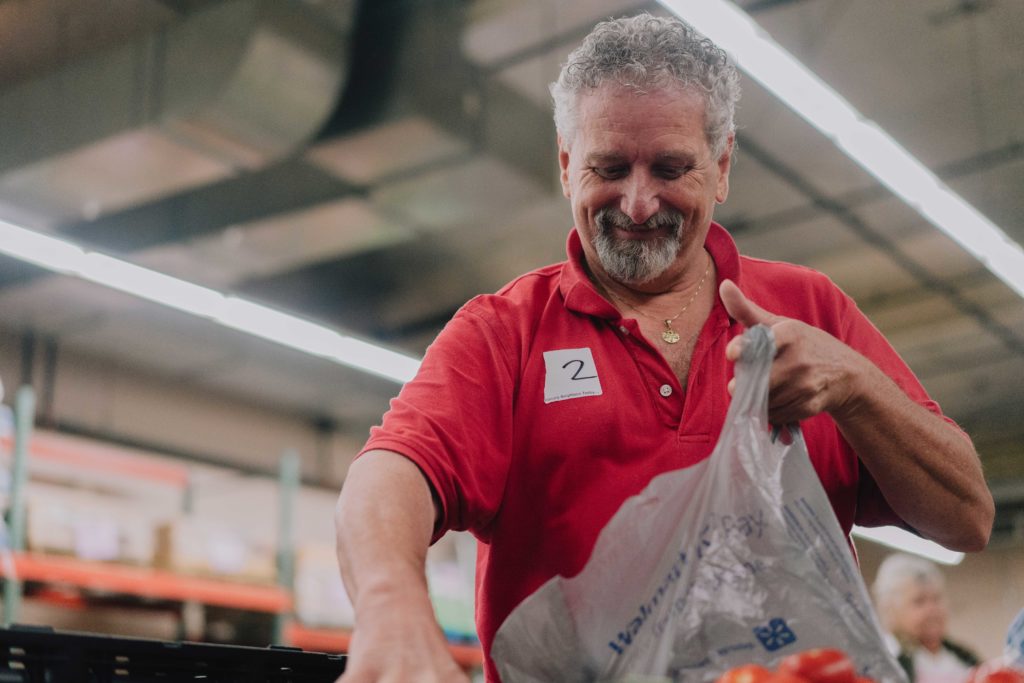 Ozarks Food Harvest, established in 1983 with a mission of transforming hunger into hope. The simple statement expresses exactly what Ozarks Food Harvest does while providing a visionary and meaningful summary of its goals. Through programs such as the Weekend Backpack Program, Mobile Food Pantry, After-School & Summer Food Programs, the Senior Food Program, and more, Ozarks Food Harvest provides food distribution and services to 270 nonprofit organizations throughout the Ozarks.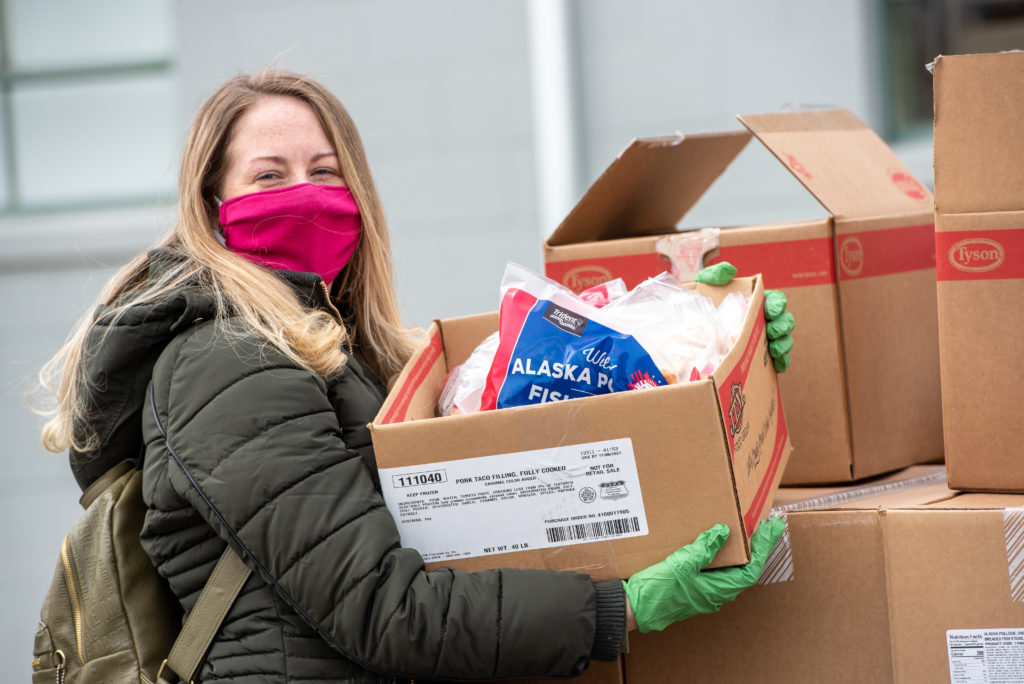 Another way to help is to host a food and fund drive. In the Ozarks, 1 out of every five children and 1 out of every six adults are food insecure, meaning they do not know where their next meal will come from or when it will come. This is why compassionate partners like you are so valuable to our mission of Transforming Hunger into Hope.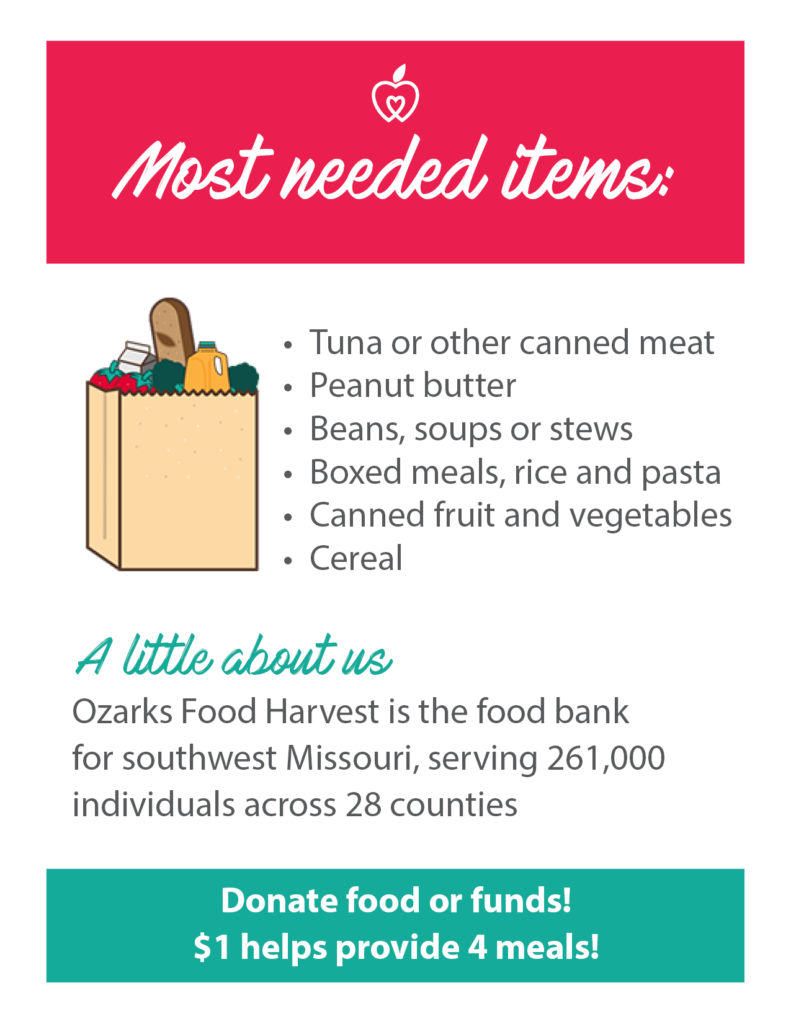 Giving your time is another meaningful way to help Ozarks Food Harvest. Volunteers make it possible for Ozarks Food Harvest to feed 30,000 individuals every week. Become a Hunger Hero by donating your time! Whether you volunteer monthly or commit to a weekly schedule, your gift of time will Transform Hunger into Hope for children, families, and seniors in need in the Ozarks.
Volunteers are urgently needed to inspect donations and pack food boxes. On average, nearly 4,000 volunteers
donate 30,000+ hours each year, but volunteer engagement has drastically
declined during the pandemic. View and schedule volunteer opportunities at ozarksfoodharvest.org/volunteer.
You can be a hunger advocate! Share the story about the need for hunger relief in the Ozarks through your
social networks. Facebook – facebook.com/ozarksfoodharvest, Twitter – twitter.com/ozksfoodharvest,
Instagram – instagram.com/ozarksfoodharvest/ Or host your fundraiser