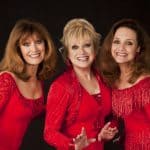 With so many holiday parties, church potluck gatherings, and school functions or bake sales coming up, this decadent dessert will surely be a huge hit!
This cherished recipe comes to us from the Lennon Sisters who can be seen performing at Andy Williams Christmas Extravaganza for a limited time. They were so kind to share this recipe with us, to make and enjoy, just as their beloved mother, Isabelle "Sis" Lennon would have.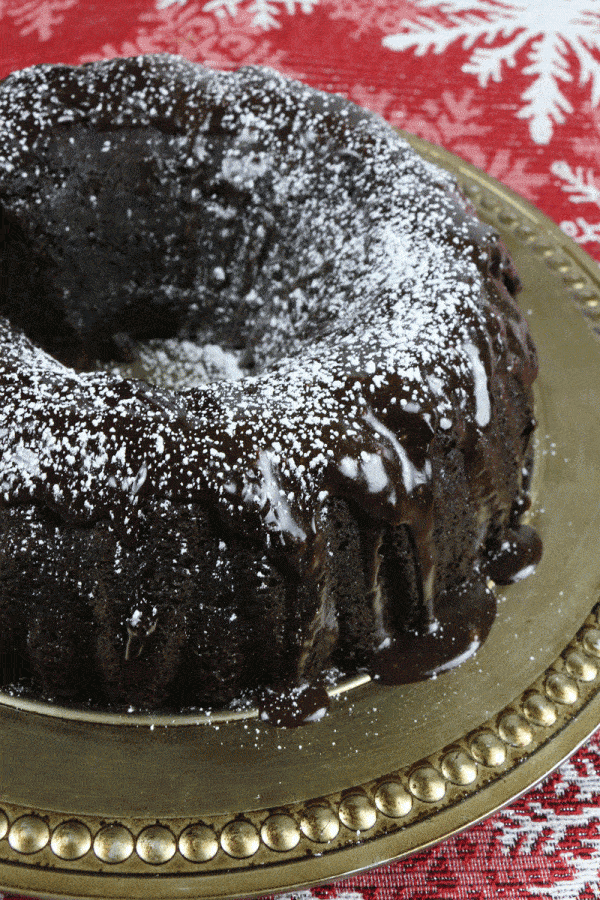 Cook Time

50 to 55

minutes
Cook Time

50 to 55

minutes
Pre-Heat oven to 350 Degrees

Blend all the ingredients (Except for the Chocolate Chips) at low speed.

Once mixed, increase the blender speed to Medium for 2-3 minutes.

Add chocolate chips for 30 seconds at low speed.

Pour in a lightly oiled Bundt pan or Teflon. Baker's Joy Baking Spray® works wonders.

Bake for 50 to 55 minutes. To check if it is done at the 50 minute mark, insert a toothpick. If the toothpick comes out clean then it is ready. If not please check every minute afterwards. *Chocolate chips will be gooey.

Allow cake to fully cool before turning it out.

Once cooled, place a platter over the pan, turn it upside-down and the cake should come out cleanly.

Take the remaining half cup of chocolate chips and melt them in the microwave. Place in a microwave safe bowl and at 10 to 15 second intervals, stir the chocolate until it becomes smooth.

Drizzle the melted chocolate over the cake. Sift powdered sugar over the top if you wish.
1Duncan Hines® or Betty Crocker® (With Hershey syrup inside is ok)
2If you cannot find Dark Chocolate Fudge Pudding, regular chocolate Fudge pudding will work.
In the past when making this cake, we have used paper doilies which we find at the dollar stores and placed them on top of the cake and then sift powdered sugar to make cute designs.