You've more than likely heard the good news at this point, but just in case you missed it, Silver Dollar City Attractions announced on Monday, June 1st, 2020 that the parks and show are planning on reopening very soon. Saturday, June 13th & Sunday, June 14th SDC will welcome Season Pass Holders exclusively, with a full reopen on Monday, June 15th. Showboat will reopen Saturday, June 20th and White Water will reopen Monday, June 15 & Tuesday, June 16 for Season Pass Holders ONLY, and then Wednesday, June 17 for all guests.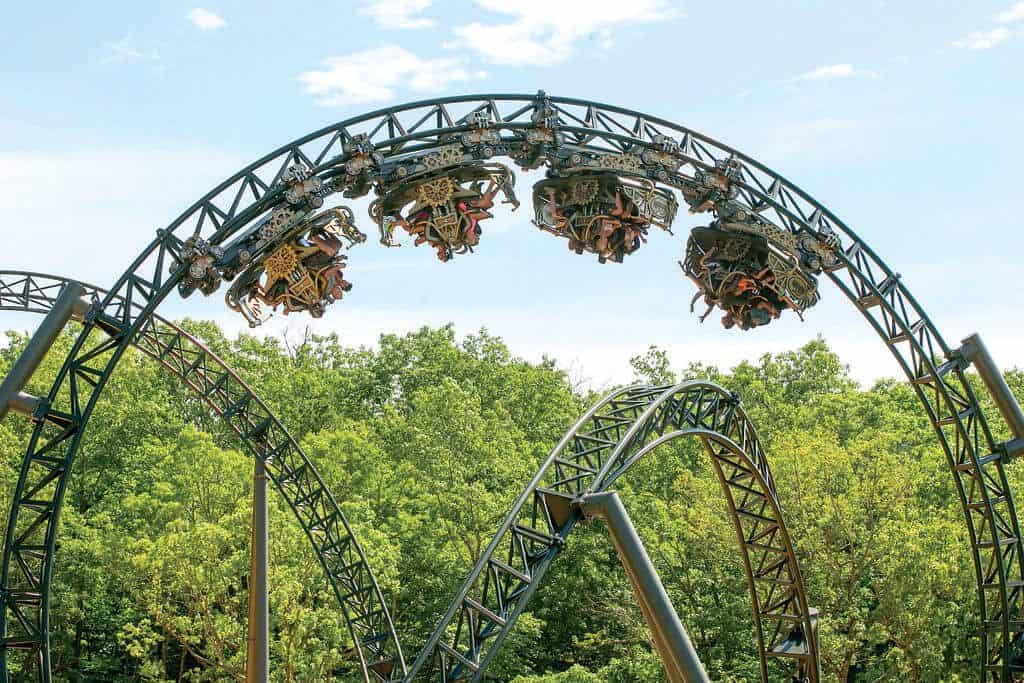 ""Creating Memories Worth Repeating is our mission. Families are facing many challenges today, and we are excited to welcome them to create new and exciting memories," said Brad Thomas, President and General Manager of Silver Dollar City. "We've spent months planning and preparing to open within the health and safety guidance from our industry and governmental experts. We encourage our guests to read through changes we have made as they make plans for their visit," said Thomas.
With the much-anticipated reopening of the parks, there comes new policies and procedures to ensure the safety of both employees and guests. In alignment with other parks, Silver Dollar City has made the following changes:
Reservations (specific time slots) will be required and can be made online here  and on their mobile app. Additional details and a "how-to" video are posted in both locations to assist guests with this new process.
Additionally, prior to entering the facilities, hosts and visitors will have a touchless temperature scan.
For the protection of each other, guests (age 3 and up) and all hosts will be required to wear a mask.
 Further information on all safety and operational changes is available here.
You've Probably Got Some Questions…
With these new procedures and policies in place, you've undoubtedly got some questions about what a visit to SDC will look like in 2020. Let's discuss each of these new policies and try to answer some of those questions.
Reserved Time Slots Required: 
In the past, SDC has always been an open time ticket, allowing for you to visit at any time within their season dates. Now, the park is managing capacity, and the easiest way for them to do so is with reservations. A reservation system has been put in place to help ensure safety in the park. If you're needing to purchase tickets, already have tickets, or are a current season pass holder, more information on reserving your time will only be available through SDC directly (yes, this means for the time being, we cannot make those reservations for you!)
Check out this Video from SDC to help make more sense of this new system: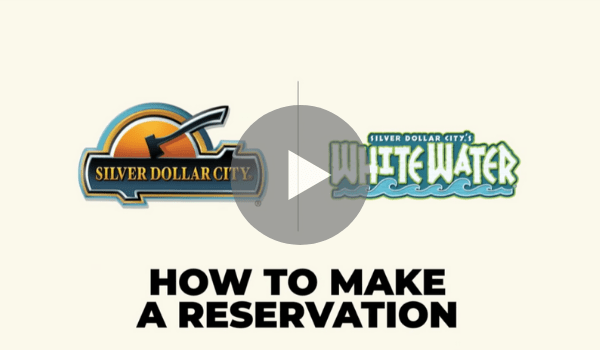 2. Touchless Temp Scan & Health Questionnaire: 
Upon entry, each guest will receive a touchless temperature scan as well as a four question Health Screening Questionnaire. More than likely, the temp scan will be on the forehead at that gates. No more information is available on what questions will be asked, but based on the FAQ page, they will ask if anyone in your group has felt ill, ran a fever, or if you have in the past two weeks. This falls into line with CDC and WHO recommendations have been throughout the pandemic response.
Anyone displaying a temperature of 100. 40 Fahrenheit or above will be directed to an additional location for rescreening and assistance. Guests with a fever exceeding 100.40 Fahrenheit will not be permitted entry. Additionally, anyone who traveled in the same vehicle with that guest will not be permitted entry. Refunds or rain checks may be offered. Hosts must undergo a temperature check and health screening prior to work and will not be permitted to work if they have a temperature or do not pass the screening. – SDC Play Safe info page
3. Face Covering Requirements:
This is perhaps one of the most challenging policies in place. According to Silver Dollar City's "Play Safe" informational page, the mask requirement will have some exceptions on when you are able to remove your mask, both within Silver Dollar City and White Water.
Guests will be expected to wear a mask or face covering while on property. Specific exceptions will be granted including the below, but only when 6 ft. of social distancing space outside your family unit is maintained:

Eating or drinking – both at a restaurant or while walking/sitting
When taking photos
While swimming or on an attraction where you will get wet (water slides/rides)
While riding "High Thrill" attractions
While showering/changing clothes in an approved water park facility
While occupying a private, rented space (Such as Cabanas at waterparks) if 6 ft. can be maintained between groups.
4. More Info & Additional Resources:  
Because we really do live, work and play here in Branson, we know that our friends at Silver Dollar City are working tirelessly to help answer your questions and assist you through the process and changes that are taking place. They're putting in long hours and responding to countless phone calls, messages and emails to ensure you have peace of mind about your visit. We want to support their efforts in giving you as much information as we can on the changes and answer questions if we are able. Feel free to give us a call if you need to talk through these new changes and processes. Though we can't help with refunds, Season Pass questions, or reservations for new tickets/season passes, we can help you to understand the processes and procedures that will make for a safe visit. We encourage you to give these resources a look or give us a call first, as the SDC team members are inundated with questions at the moment and wait times will be understandably high.
Here are the ample and detailed informational pages you can access to help shed more light on the changes: 
The Play Safe Page: Resource with an overview of all the changes- https://www.silverdollarcity.com/playsafe
The Reservations Page: Where changes/purchases to tickets and time slot reservations will take place- https://www.silverdollarcity.com/Reservations
The FAQ Page: Resource with information on perceived questions that might arise in the wake of the changes- https://www.silverdollarcity.com/PlaySafe/FAQ
Our Phone Number: In case you just need to talk things through or need advice- 417-334-4400
We are excited and grateful for the reopening of Silver Dollar City, White Water, and Showboat Branson Belle. They make up a huge piece of the Branson community, in more ways than one, and are often at the center of beautiful memories made in Branson. We are hopeful that these smart changes will provide a safe space for you and your family to play together in Branson this summer. We are here if you have any questions, so don't hesitate to call.
We'll See You Soon!