Don't forget Branson when you're looking for the ultimate in relaxation, pampering, or simply a stress-relieving way to begin or end your busy day! Branson offers several spa experiences, including massages therapists and similar services at many of the finer lodging properties.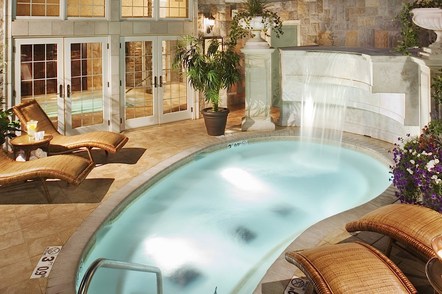 Conveniently located on Branson's famous Strip – Highway 76 – the Clarion Hotel features a nice, hot Swedish sauna where you can steam your stress away, as well as a skilled massage therapist. Chateau on the Lake Resort, Spa & Convention Center has a 14,000-square-foot, full service spa in their beautiful, castle-like property on Table Rock Lake. Luxurious treatment rooms with hydraulic-operated massage tables are complemented by heated padded. There's a soothing infinity tub, an outdoor Roman bath beneath a waterfall, and several special services. The Image Center offers beauty services including manicures/pedicures, paraffin treatments, and hair services. Therapeutic massage services and other body treatments like scrubs and detox wraps, as well as a variety of facials, are also available. The Radisson Hotel, a lovely, recently renovated, high-rise along Highway 76, features a nice hot tub and sauna.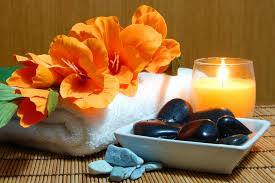 Whether or not your hotel offers services, you'll want to pay a visit to the City Spatique. An exceptional full-service day spa, City Spatique features a pleasant, relaxing atmosphere where it's easy to dissolve all that stress away! Skilled massage therapists use Swedish techniques to lull you into a deep state of relaxation. It's a wonderful, drug-free, way to help heal sore joints and muscles. Other beauty and health services offered at City Spatique include several different facials, like anti-aging, oxygen rejuvenating, simple, and a gentleman's facial; anti-cellulite body wraps, waxing procedures, pedicures, manicures – including gel, and eyelash extensions. Massages offered include: relaxation, couples, sports, lava rock, mom-to-be, chair, and hot shell. There's even a convenient gift shop stocked full of amazing products.
If all you need is just to relax in bubbling hot water, a majority of lodging properties in Branson offer hot tubs in their swimming pool area or in their exercise facilities, and many have rooms and suites with jetted tubs.
Vacations are all about fun and excitement, but mostly about just getting away and relaxing; Branson makes the relaxing part extra simple by offering a variety of spa service options!
Give us a call to see how we can help!
1-800-785-1610 Web Code ---