Christmas shopping in Branson, MO, is a great way to experience the holiday season. The city has festive decorations and a wide range of stores to suit every budget. Whether you are looking for locally made presents or high-end designer items, you will find everything in Branson this Holiday season.
Branson Landing
There is something for everyone at Branson Landing, from apparel and accessories to sporting gear. Branson Landing is a premier shopping district near Historic Downtown Branson and Lake Taneycomo. Shopping for all ages is available at The Landing, from Belk on the north end to Bass Pro Shops on the south, and many stores with clothes and shoes, toys, gifts, home goods, and health and beauty. You will find the perfect gift for the loved ones in your life.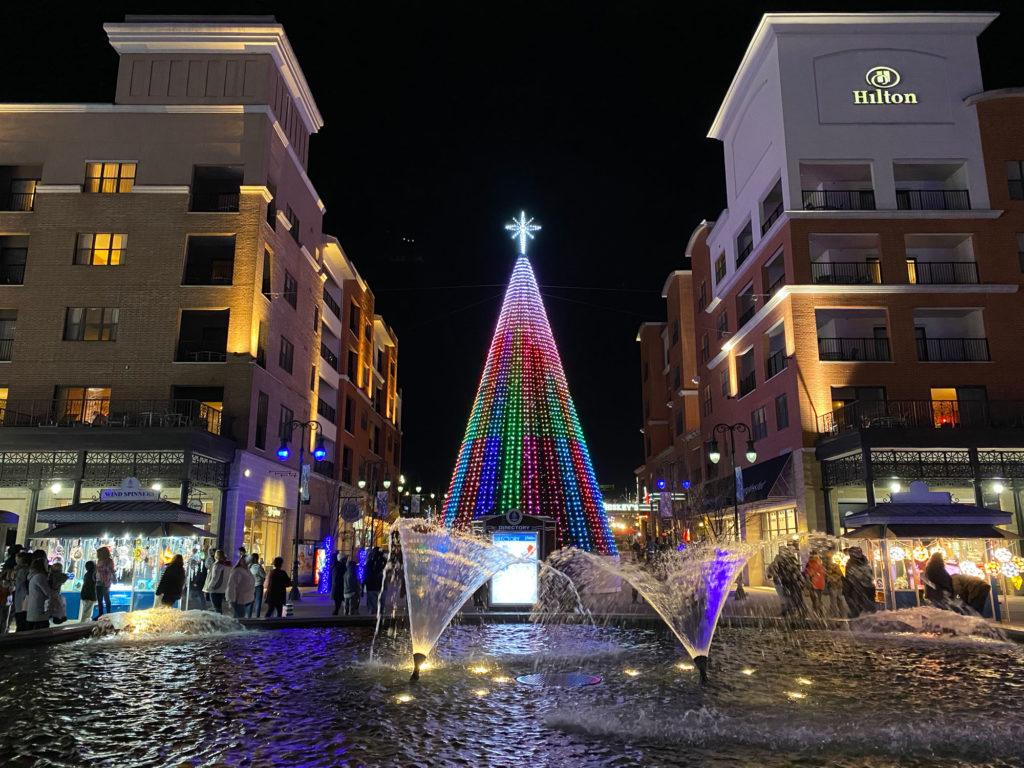 ---
Tanger Outlet Mall
With Tanger Outlets, you can expect the ultimate shopping experience. You get the hottest deals at your favorite designer stores. When looking for the finest value, the latest and most popular brands, and the newest trends, think of Tanger Outlets. It's the premier place to shop this Christmas.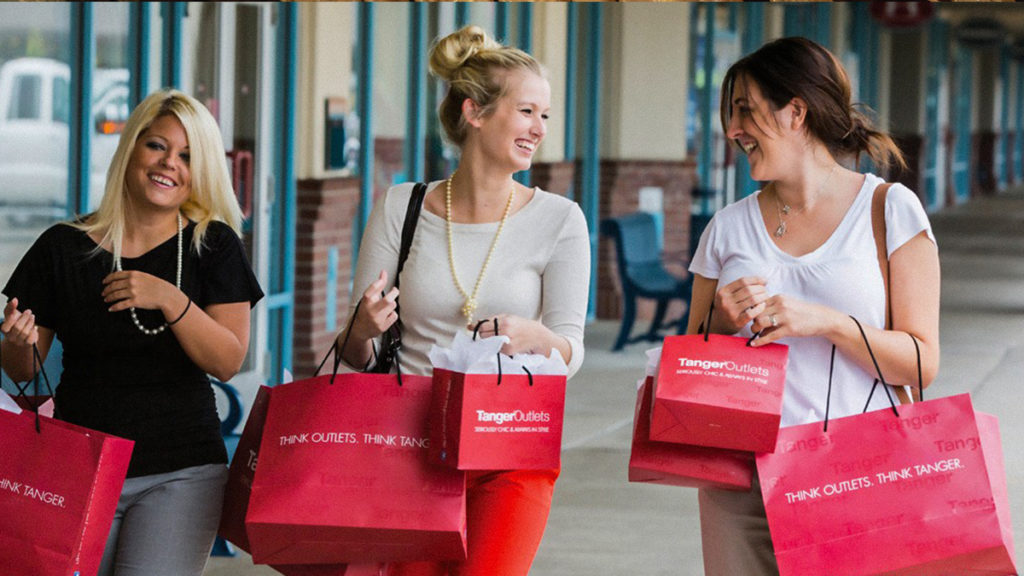 ---
Dicks 5 & 10
Dick's 5 & 10 has served Downtown Branson for over half a century as one of the last five-and-dime stores. Shoppers can find a variety of gifts, collectibles, and quirky souvenirs. Dick's 5&10 is the perfect place to find heartfelt gifts, gag gifts, and more this Christmas! Be sure to check out their candy emporium. It is filled with delicious stocking stuffers.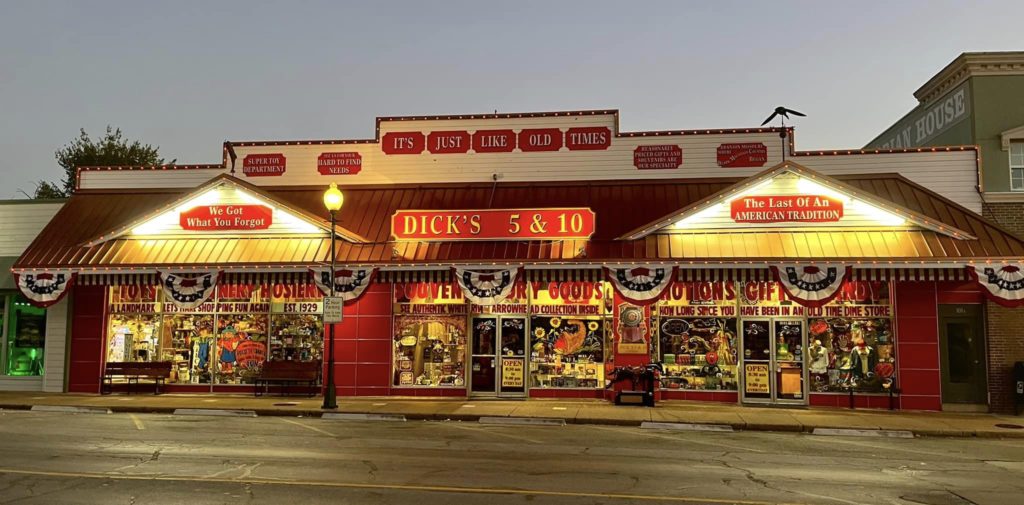 ---
Silver Dollar City
Silver Dollar City is full of unique and one-of-a-kind gifts! Over two dozen shops in the park sell personalized gifts such as engraved baseball bats, handmade furniture, and hand-blown glass. If you're looking for a Christmas-themed gift, check out Frisco Barn's Jingle Bell Junction. More than 80 themed trees, snow globes, ornaments, tableware, and lighted collectibles can be found in this store.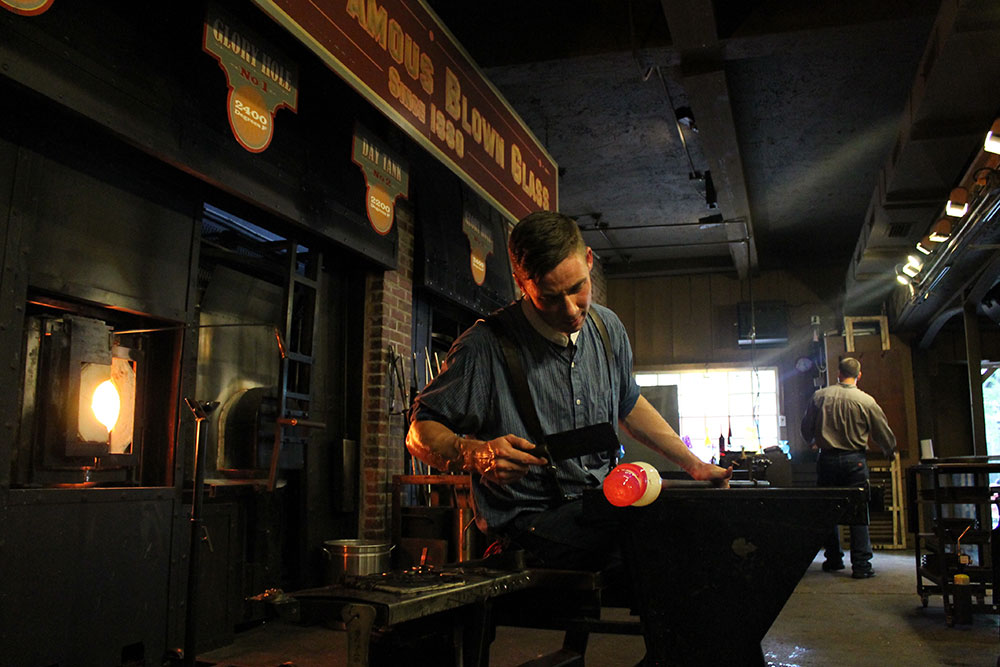 ---
Kringles Christmas Shop
There is no place like Kringle's Christmas Shop in the Grand Village Shops for Christmas lovers. Christmas spirit fills this store all year round. The discoveries are endless in this 9,000-square-foot display of Christmas and collectibles.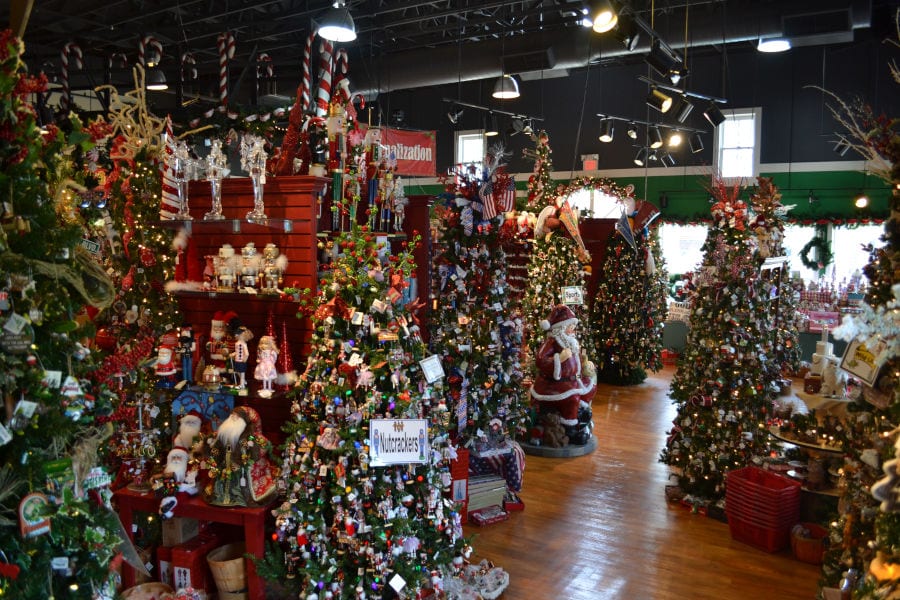 ---
College of the Ozarks
College of the Ozarks offers a wide range of student-made gifts. Fruitcake & Jelly Kitchen offers a world-famous fruitcake that has been perfected since 1933. The Keeter Center carries pancake mixes, cornmeal, biscuits, grits, scones, and more. Handmade original candle scents and stunning stained glass works are available at The Stained Glass and Candle Shop.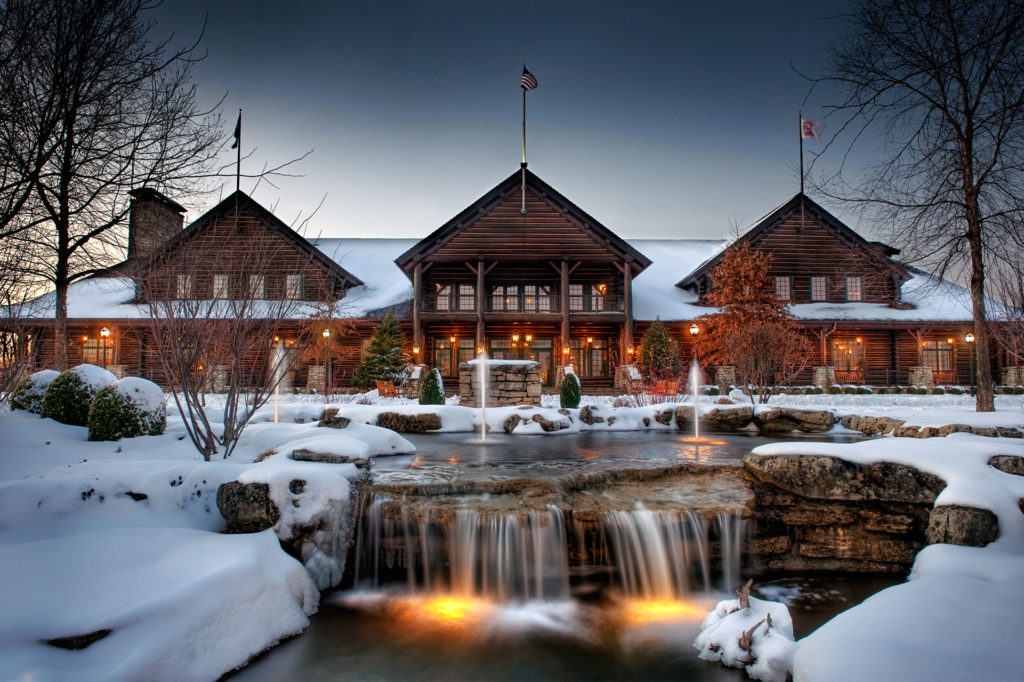 ---
417 Vintage Market
417 Vintage Market is located in the heart of Historic Downtown Branson. You will find 417 Vintage Market and Supply Co., a store with an assortment of vintage, farmhouse, and industrial home goods and furnishings. The multi-level store is filled with great gift ideas!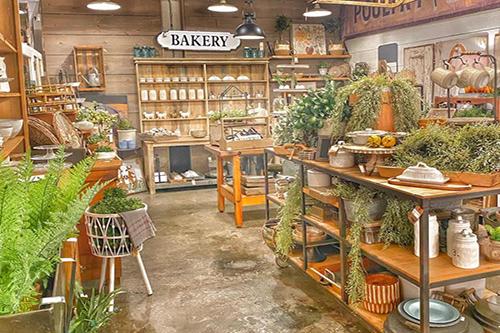 Would you like more information about Christmas in Branson? You can find out more about Branson Christmas 2022 by clicking here.