Distilleries and breweries are popular attractions for visitors to Branson, MO. These venues allow you and your adult friends and family members to enjoy premium sipping whiskey, craft beers, and moonshine in a relaxed and comfortable setting. Branson distilleries are great places to kick back and relax with your companions during your trip to this exciting resort destination.

The primary difference between distilleries and breweries is the type of alcohol produced in these facilities. Distilleries, as their name suggests, distill hard liquors like whiskey or moonshine from grain products for consumption on the premises or to take home with you. Breweries make beers, ales, and lagers. These brews are often produced using individual formulations developed by the brewers themselves.

If you are planning a trip to Branson, taking time to check out the distilleries in our scenic area can help you and your companions to enjoy the most memorable vacation ever. Here are three not-to-be-missed distilleries and moonshine outlets in the Branson area.
Missouri Ridge Distillery & Brewery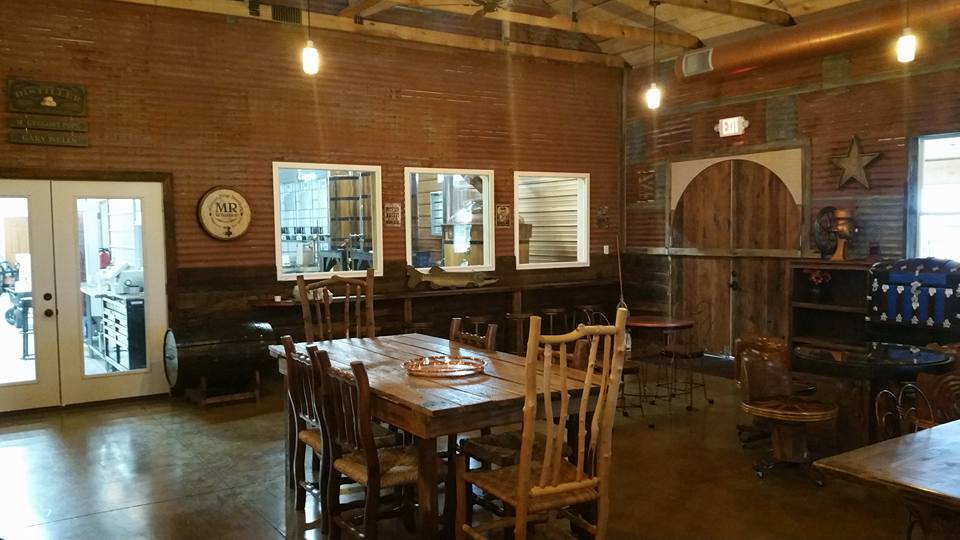 Missouri Ridge Distillery & Brewery produces several different spirits, including a straight American single malt whiskey that won the Gold Medal in the North American Bourbon and Whiskey Competition for 2020. This elite single malt whiskey also took silver medal honors in 2018, 2020, and 2021 in the Fifty Best American Single Malt Whiskey competition and has earned a wealth of accolades over the past five years. The Howlin' Hounds spiced rum, silver rum, and aged rum and Howlin' Hounds moonshine varieties have also earned a loyal following and their fair share of praise from opinion-makers in the alcohol industry.

The Missouri Ridge Distillery & Brewery offers a range of delicious entrees to go with your whiskey or beer, including smoked BBQ pork and beef sandwiches, Howlin' Nachos, and the Howlin' Hounds Ribfest every Friday and Saturday night. Sides available at Missouri Ridge include baked beans, macaroni salad, and coleslaw. Tours and tastings are available. For even greater entertainment value, call ahead at 417-699-4095 to see if live music is scheduled during the time you want to visit. The Missouri Ridge Distillery & Brewery is open Tuesday through Saturday from 11 a.m. to 6 p.m. and is located at 7000 State Highway 248 in Branson.
Smith Creek Moonshine Tanger Outlets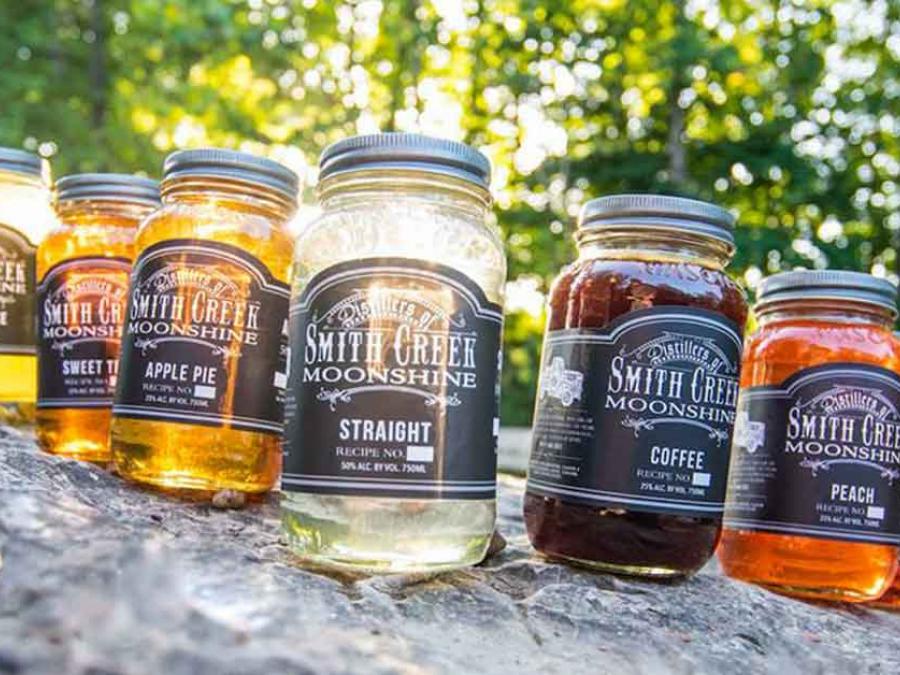 Moonshine is part of the history of the Ozark Mountains. Nowhere is this more evident than at Smith Creek Moonshine Tanger Outlets. The moonshine produced by this distillery is available in flavors that include apple pie, coffee, chocolate silk, orange cream, sweet tea, and, of course, straight moonshine for the brave of heart and palate.

Smith Creek Moonshine offers a moonshine tasting bar and master mixology concoctions sure to please adventurous palates. Handcrafted hamburgers and cheeseburgers are sometimes available at these locations. Bottled moonshine, apparel, and a variety of exclusive Smith Creek Moonshine sauces, jams, and dry rubs are also available for purchase.

In addition to its Tanger Outlets location, Smith Creek Moonshine has a presence on Branson Landing at 1209 Branson Landing Blvd with a phone number of 1-800-441-5053. The Tanger Outlets distillery is located at 300 Tanger Blvd, Ste 232, and can be reached at 1-888-732-4569. To avoid any potential disappointment, call ahead to make sure they will be serving food on the day you plan to visit.


At Branson.com, we collect and curate the best information on distilleries, breweries, and other attractions of our beautiful and scenic area. We are here to help you and your family create memories of your trip that will last a lifetime.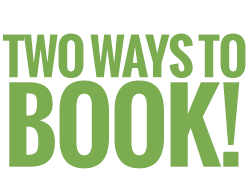 You can book online or by phone.
With a single phone call, you will receive personalized
service from a local Branson
expert
who can
maximize
your
discounts and arrange a worry-free vacation.
1-800-727-9062