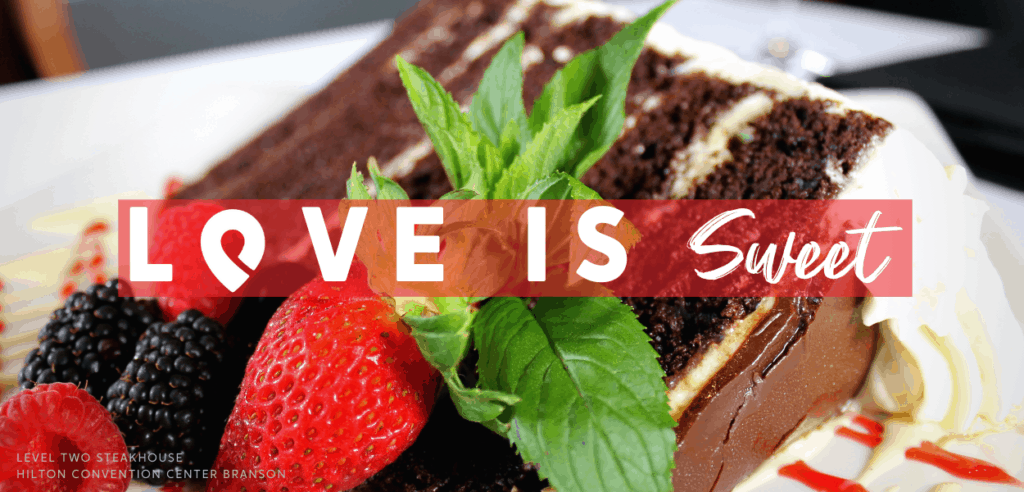 It's that time of year again. Love is in the air and you know what that means…. DESSERT! Let your love (and taste buds) come alive in Branson this Valentine's weekend with romantic getaways, live entertainment and more!  With our help and this list, we will make you the HERO of your own love story!  
Bring your Valentine for romance & fun at the Hughes Music Show! A most memorable evening of incredible live entertainment topped with a cherry when you add a delicious dinner before the show!
February 14, 2020
Dinner starts at 6:30pm
Show starts at 8:00pm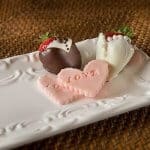 Join us at The Keeter Center for a Valentine's Day romantic dinner for two. Sit back and enjoy a candle-lit evening with your sweetheart, featuring our Chef's Tasting Menu, live music and dancing in a rose petal setting. You won't find a more relaxing, romantic Valentine's Day dinner in Branson. – February 14, 2020 
Reservations Required. Click here to reserve your spot!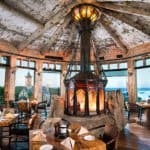 Valentine's Day at Osage Restaurant is truly going to be special this year! Our Chef has created an amazing four-course menu with items such as Fresh Shucked Oysters, Hickory Roasted Lamb, Porterhouse for Two, and so much more! $85.00 per person plus tax and gratuity. Reservations begin at 5:00 pm and are strongly recommended. Call 877.679.8254 to make your reservation and for more information. Osage Restaurant V-Day Menu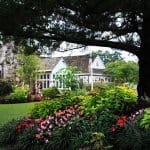 Come join us for a romantic dining experience at The Worman House this Valentine's Day! Enjoy complimentary appetizers and a glass of wine before sitting down for an exquisite five-course meal prepared by our Chef. After dinner, sit back and enjoy the band, or get up and dance the night away!
Dinner begins at 7:00 pm. Reservations are strongly recommended. Call 877.679.8254 to make your reservation and for more information.  $125.00 per person plus tax and gratuity.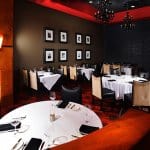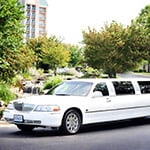 "Branson Limousine" is one of Branson's most luxurious ways to enjoy an afternoon in Branson! You'll be treated to a smooth ride around the area in one of a variety of cozy vehicles, including a gleaming white, super-stretch Lincoln Town Car limousine outfitted with plush black leather seating. This exquisite vehicle features fiber optic lighting, a starlit ceiling, a CD player, a DVD player with flat panel monitor, and a mini-bar. "Branson Limousine" has an Excursion limousine, an Executive Suburban, and a standard size Lincoln Town Car available for tours Have a few drinks and a lot of fun, and leave the driving up to the dapper, tuxedoed chauffeur!
Stage Door Restaurant
Enjoy a casual Valentine's Dinner at Stage Door Restaurant with that special someone. The "Stage Door Restaurant" offers affordable American favorites in a casual, relaxing atmosphere; open to both the Branson Hillside Theater guests and the general public. Breakfast, lunch, and dinner is available from the menu, or enjoy the incredible selection at the buffet! You'll find salads, beef, pork, chicken, sandwiches, and even a family style pizza dinner on the menu. There are platters with chicken tenders, fried shrimp, and grilled pork flat iron dinner! And you won't be disappointed by the Hillside Burger, which you can order topped with onion rings, blue cheese, avocado, bacon, and even a fried egg. Enjoy dinner for two, or bring the whole gang, there's lots of room at the "Stage Door Restaurant" in the beautiful the Branson Hillside Theater in Branson, Missouri!
For Stage Door Menu Click HERE.
Little Hacienda
Spice up your Valentine's Weekend with a dinner date at Little Hacienda.  "Little Hacienda" in Branson is the place to enjoy excellent Mexican cuisine in a fun atmosphere! There's room for your big family or group, patio dining, a grand celebration for Cinco de Mayo, and an extensive menu of fabulous food! They're known for their signature, top shelf guacamole, prepared at your table; it tastes amazing with an icy cold Margarita! There are several house specialties as well as the traditional dishes you crave; tacos, burritos, enchiladas, and so much more. Find your little slice of Mexico north of the border at "Little Hacienda" in Hollister, Missouri!
See The Little Hacienda Menu HERE
Branson's Center Stage Grille
Enjoy Valentine's Day dinner with Branson's Center Stage Grille. Reservations are highly recommended.  "Branson's Center Stage Grille & Bar" is Branson's premier family eatery with Live Entertainment, where everyone is a friend and most are like family. Homemade food, made from scratch! Awesome menu and Daily Specials that Chef Bill has just created! Delicious 21 day aged steaks grilled to perfection! They offer a variety of music genres performed by aspiring young musicians as well as culmination of tenured entertainers. Great for Lunch, Dinner, or Sunday Brunch.
See Branson's Center Stage Bar & Grille Dessert Menu HERE
Cantina Laredo
Enjoy spending Valentine Dinner with your special someone at Cantina Laredo. Call for reservations 417-334-6062. Choose "Cantina Laredo" at the beautiful Branson Landing for authentic Mexican cuisine in a sophisticated atmosphere. Serving the freshest fish and only Certified Angus beef, "Cantina Laredo" prides itself on preparing each meal with attention to even the smallest detail. You'll find Mexico City-style entrees including enchiladas and fajitas and tableside-prepared guacamole as well as their signature Margarita. Enjoy tasty Mexican cuisine with a beautiful view of Lake Taneycomo…it's all yours at "Cantina Laredo!" 
See Cantina Laredo's Menu HERE
Gettin' Basted
Getaway with your special someone for Valentine's Day at Gettin' Basted.  Located in front of the Baldknobber's Motor Inn, Gettin' Basted is bringing their competition style BBQ to the masses. This award winning BBQ is served up in a classic 1950's diner setting along with other great options like burgers, salads and sandwiches, not to mention the hand-dipped shakes and floats!
See Gettin' Basted Menu HERE
Famous Dave's
Stop into Famous Dave's to enjoy great BBQ for Valentine's Day.  "Famous Dave's Bar-B-Que" in Branson; the name says it all…famous! Still competing in BBQ competitions and loved by critics and customers alike, "Famous Dave's" has racked up more than 700 awards! They specialize in made-from-scratch barbecued meats that melt in your mouth! The pit masters are up at 4:00 am to get their hickory logs smoldering for those carefully selected cuts of meat, all hand-rubbed with fresh seasonings. There are several original sauces to choose from, and sides galore! Try the BYOB – Build Your Own Barbecue – it's a fun and unique way to create a great meal by choosing from unique toppings. "Famous Dave's Bar-B-Que;" it's the longest-running backyard BBQ party in history!
See Famous Dave's Menu HERE
Landry's Seafood
Take time out to treat yourself and your loved one to dinner at Landry's for Valentine's Day! "Landry's Seafood" brings the divine taste of the Gulf Coast to Branson! Extraordinary seafood specialties, tender steaks, and bountiful pastas anchor an eclectic menu, artfully crafted and printed every day by the chef to maintain the same level of commitment to the freshest ingredients demonstrated when "Landry's" opened its first location in the 1940's. "Landry's Seafood" offers a variety of toppings for their fresh fish selections, and serves some of the best crab and shrimp entrees found anywhere in the area. You'll also be pleased with their delectable chicken dishes and hearty sandwiches. Find that authentic Gulf Coast taste right here in the Ozarks; visit "Landry's Seafood" for an impeccable dining experience!
See Landry's Menu HERE