by Linda Burlingame
2018 is the 16th year for The Grand Jubilee, a fast-paced mix of grand music, rollicking comedy, and rousing gospel. The fun starts even before the show begins, when Master of Ceremonies Mike Patrick comes on stage to greet the audience. Enter the "stage manager," aka "Jim Dandy." Dressed in a day-glow orange suit, it's comic relief before you know it! Mike can't help laughing along with the audience — a fun start to an entertaining evening.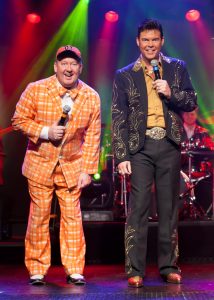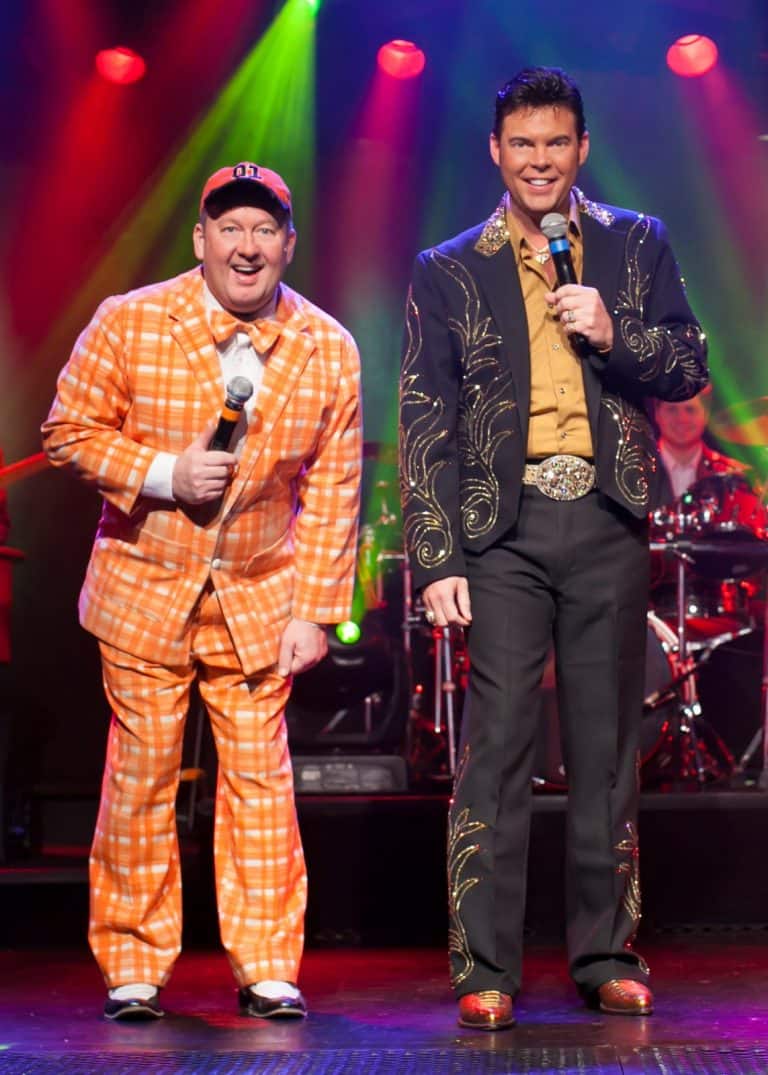 Country and gospel classics, Top 40, and rock 'n' roll hits from the 70's thru the 90's … you'll hear all your favorites. Vocalist Jackie Brown spent several years in Nashville, on stage with legends like Dolly Parton and Porter Wagoner. Singing a country melody or a pop tune, she delivers a powerful performance. The audience loves her! New South is Branson's favorite quartet. Many Branson visitors will remember bass singer Mark McCauley from Mel Tillis's show. Lead singer David Ragan, Jr., tenor Luke Menard, and tenor baritone Jon Drockleman round out the group that is so popular with Branson audiences.
Mike Patrick weaves the entire production together, whether dazzling us with his skill and antics at the piano or playing along with Jim Dandy's hijinks. (Or dressing up as the sheriff!?) Jamie Haage is "Jim Dandy" — and more hilarious characters. But he's not just a pretty face. Later in the show you'll be amazed by his musical talents.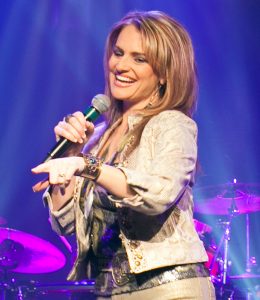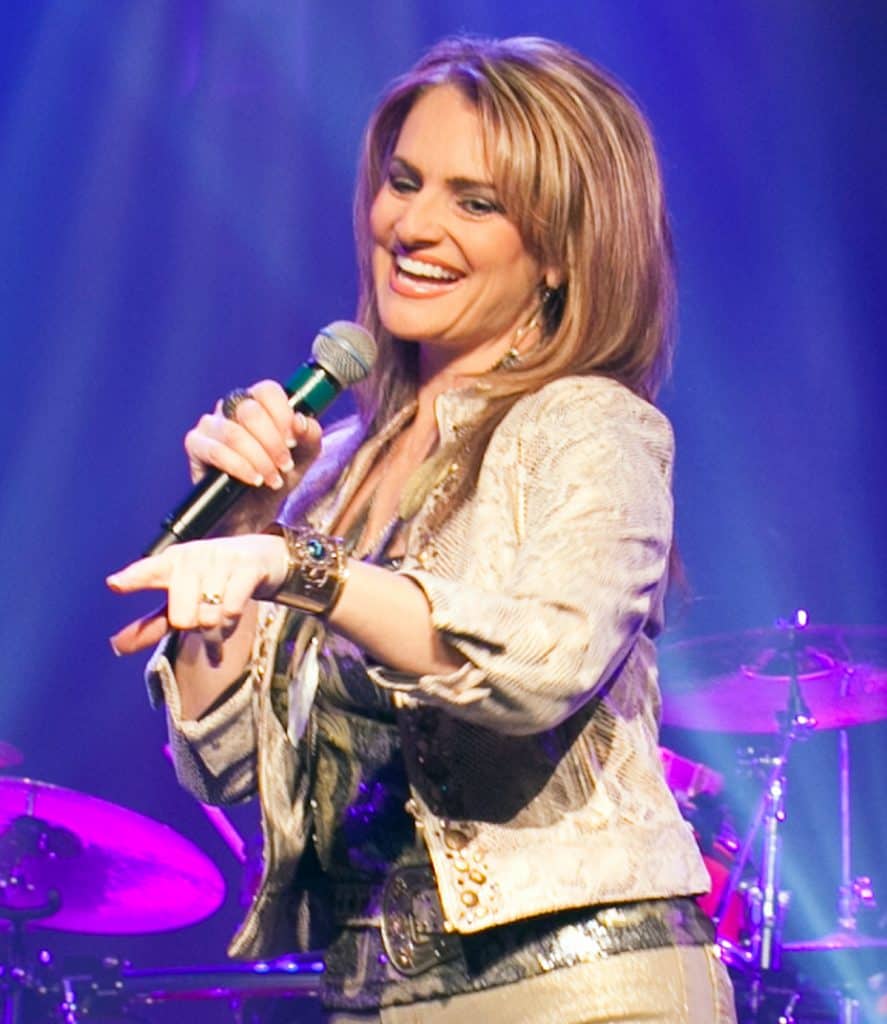 I can't say enough good things about Grand Jubilee's band — the Rhinestone Mafia. Made up of some of the most talented musicians anywhere, they're outstanding whether playing country, rock 'n' roll, gospel or pop. Rob Blackburn, Chad Cathell, Larry Allred, Michael W. Davis, Wayne Massengale, and Gene Mulvaney combine their extraordinary talents to amaze audiences. I've been watching shows at Grand Country Music Hall since 1990, when the complex was called 76 Music Hall. I remember Gene Mulvaney from those years, on banjo and guitar, but mostly his proficiency on the steel guitar! Gene is the band's musical director.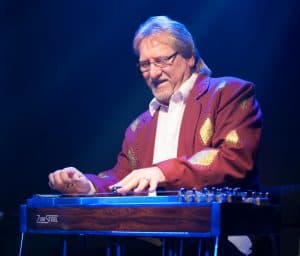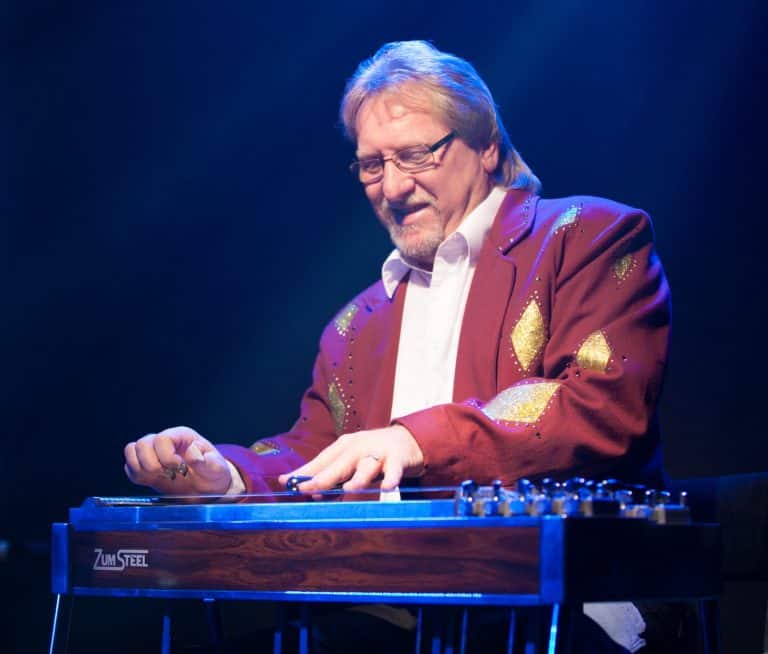 The entire cast engages with the audience, and they are as enthusiastic as the crowd. When I saw the show a few nights ago, there was the usual mix of ages in the audience. Sitting next to me was a little girl not yet two. She was totally engaged for the whole show, standing in mom's lap, clapping along, smiling. Grand Jubilee is a show for the whole family!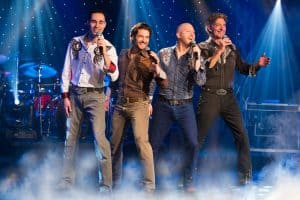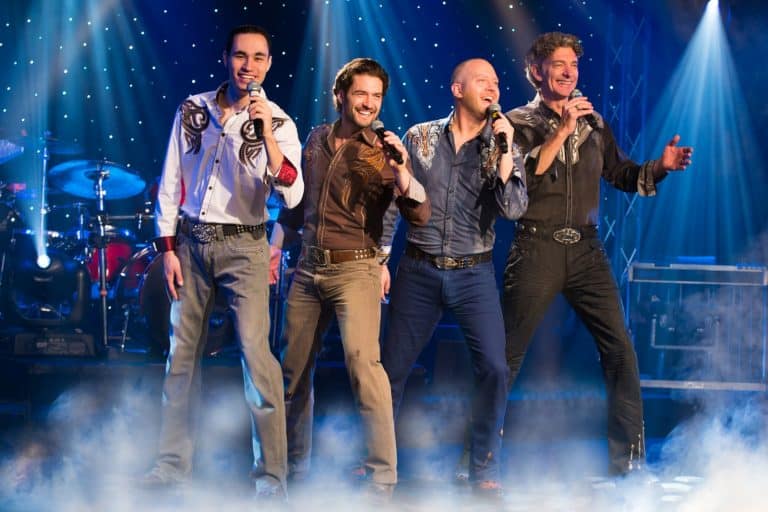 New South has their own take on humor when they take the stage as the Village People's YMCA! (Okay, now get that tune out of your head!) And yes, "it's fun!" Great costumes for this one, and for the whole show. The cast always looks grand, from classy casual and denim to stylish glitz. Megan Williams is wardrobe designer and manager; her skill and attention to detail ensure everyone looks just right. And Mike Patrick's gorgeous suits! Glamorous designs created by some of the industry's best-known designers. (I lost count of the suits!)
Mike has been an integral part of Branson's entertainment scene for more than twenty-five years. Seventeen of those years were spent at Silver Dollar City, producing shows and events like the Great American Music Festival and an Old Time Christmas Festival. He's been with Grand Country Music Hall since 2003 and is general manager there.
The first half of the show offers favorite songs like Ramblin' Man; Hallelujah; Timber, I'm Falling in Love; Great Balls of Fire. New South's medley is "grand" — Bobbie Sue, All the Gold, Tomorrow Never Comes, and Play Me Some Mountain Music. I'm a child of rock 'n' roll and really "dig" the 50's and 60's medleys in the second half. Lots of "Elvises" get in on the act for the 50's Elvis medley. The 60's includes Jackie's R.E.S.P.E.C.T. — and I love Luke and David's Wake Up Little Susie. (Love those jackets, too!) There are medleys from the 70's, 80's, and 90's … and a heavy dose of comedy when Mike and "Jim Dandy" do Sonny & Cher's I Got You Babe!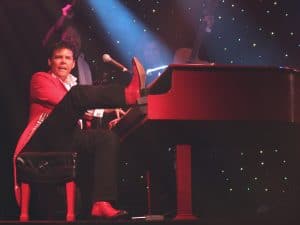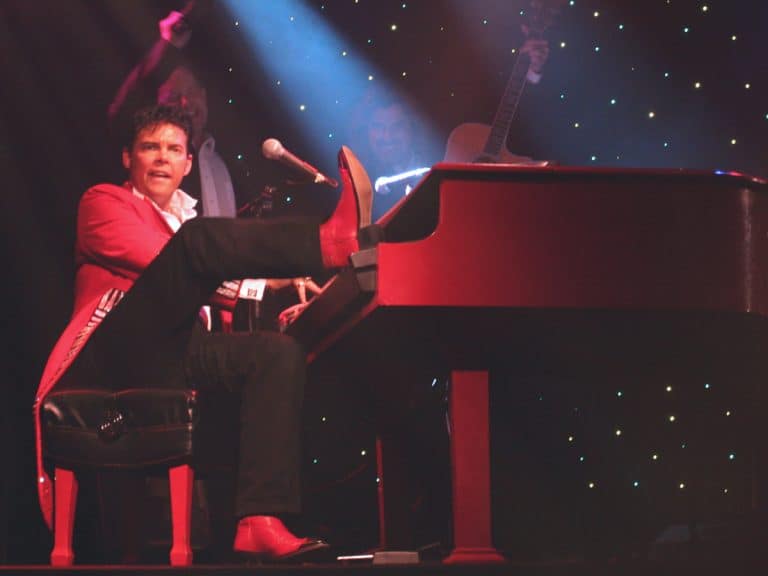 Grand Country Inn offers not only grand entertainment (Check out the other shows!) but also dining (four options, more if you count the Fudge Shop!); lodging (including rooms with Kid's Clubhouse); indoor water fun at Splash Country; indoor go-karts, laser tag, black light mini golf, Fun Spot Farm mini golf, and coming soon: an XD ride! And don't forget the Bits of Glitz shop and the big gift shop in the lobby. (Grand in size, actually.) There are perfect gifts for yourself and for your neighbor who's taking care of your kitty cats while you're having fun in Branson, at The Grand Jubilee!