Planning your wedding can be a joyous experience. Finding the right venue in Branson, MO, can make your special day that much more memorable. At Branson.com, we have curated a selection of exquisite venues that can provide the perfect backdrop to your wedding ceremony or reception. Branson.com can also help you find lodging during your stay in Branson. We have vacation rentals that will be perfect for wedding parties and extended families.
The Grandview Ballroom at Big Cedar Lodge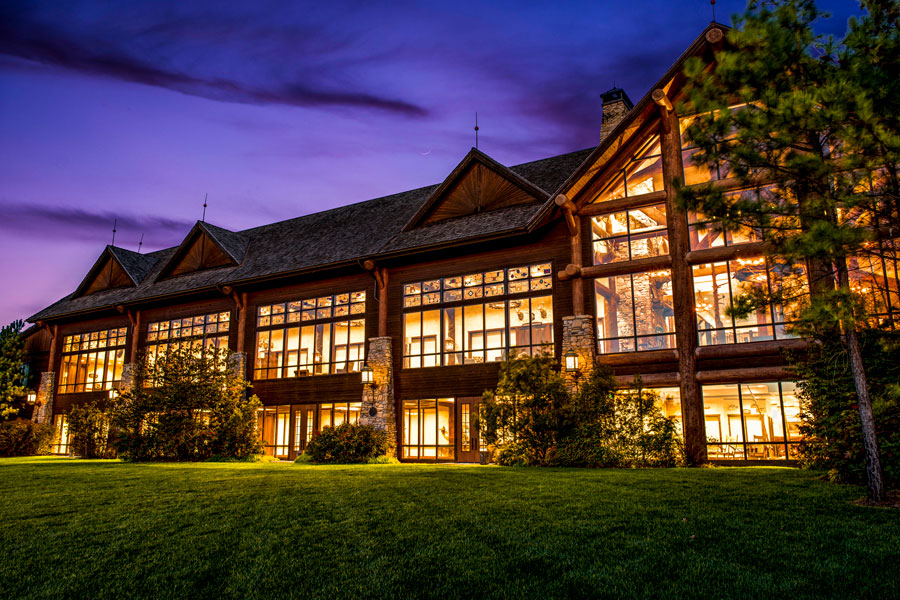 The Grandview Ballroom at Big Cedar Lodge can host 500 guests in their 10,000-plus square feet for larger weddings. These elegantly decorated rooms offer spectacular views of the nearby Lake and feature floor treatments and lighting designed to create the perfect atmosphere for your wedding day. Hand-painted murals and high ceilings make this the ideal venue for your wedding reception or after-wedding party.
Big Cedar Lodge is located at 190 Top of the Rock Road, Ridgedale, MO. Its telephone number is 417-335-2777.
Integrity Hills Chapel at Big Cedar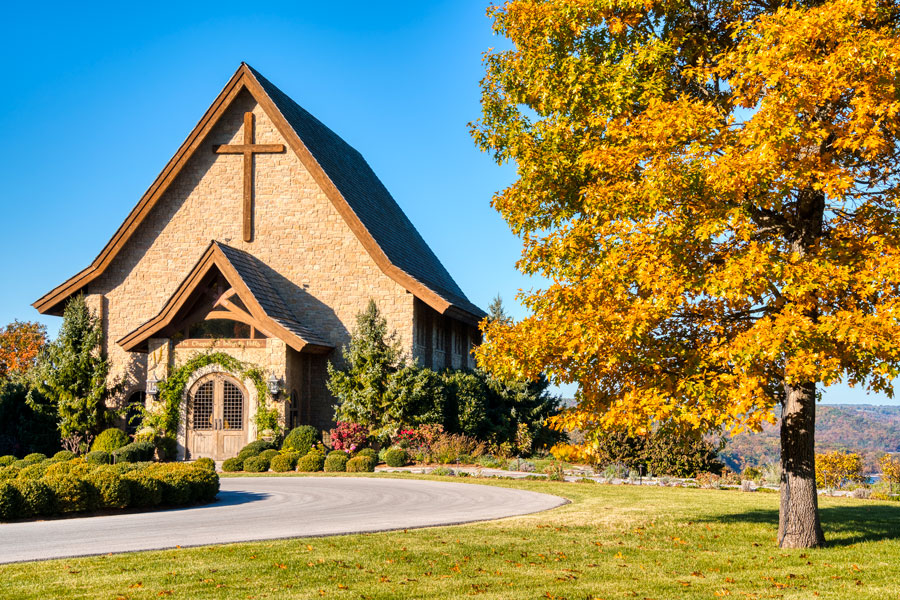 If your wedding will host no more than 200 guests, the Integrity Hills Chapel offers a rustic and romantic setting for exchanging your vows. Iron chandeliers and wooden pews adorn the inside of this chapel, which features stone floors and double doors that can help the wedding party make a memorable entrance into this exclusive venue.
The Stables at Integrity Hills at Big Cedar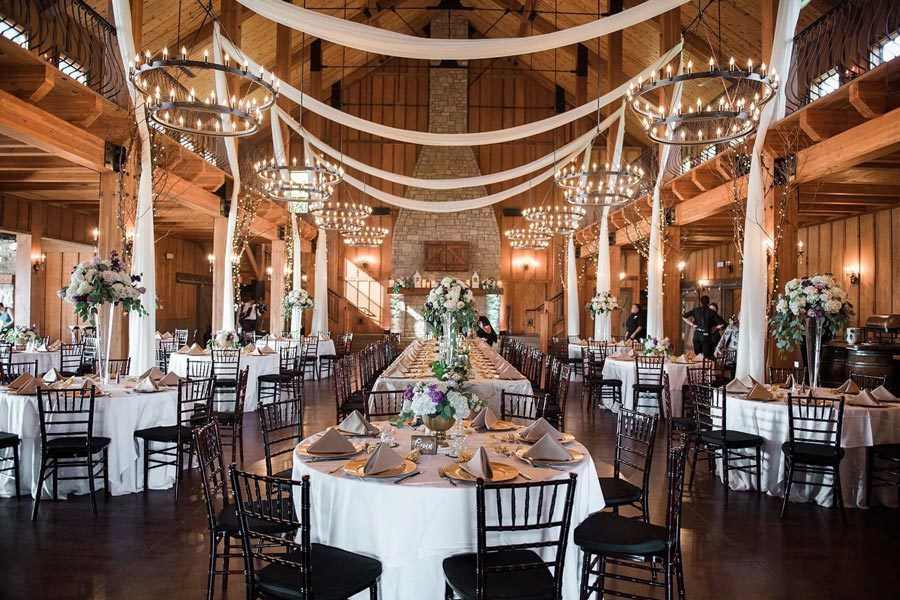 The Stables at Integrity Hills is large enough to hold 240 guests for a down-home feel in a beautiful and spacious barn setting. The entire venue mimics the look and feels of an English riding stable. It features two balconies and a fireplace to make your wedding even more special.
The Chapel and The Stables at Integrity hills are located at 280 Integrity Hills Drive in Ridgedale, MO, and can be reached at 417-339-5159.
The Atrium Wedding and Event Center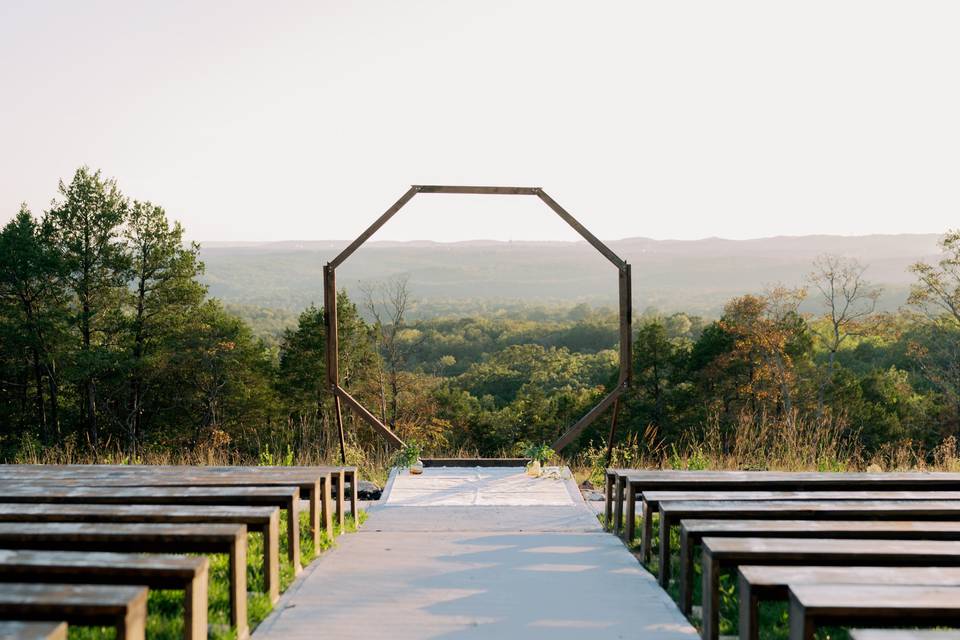 Dog lovers will rejoice at finding a pup-friendly venue within an easy drive of Branson. The Atrium features a Puppy Suite complete with a turf run, automatic-fill water bowls, toys, treats, and heated space with beds for your canine companions. A Gaming Courtyard will entertain guests of all ages before the ceremony and reception as part of the Atrium.
The elegant exterior of the wedding venue is only matched by the interior areas, which include space for ceremonies, receptions, and other events. The Atrium features an extensive décor room containing items that can enhance your wedding venue.
The Atrium is located at 10500 U.S. Highway 160 in Merriam Woods, MO, and can be contacted at 417-546-0027.
Chateau on the Lake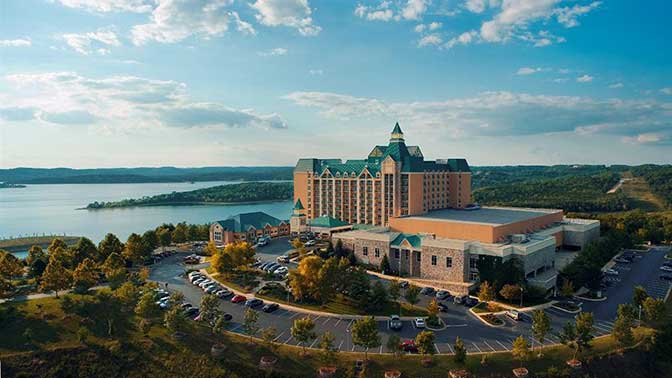 The Chateau on the Lake Resort Spa & Convention Center offers more than 50,000 square feet of meeting and wedding space in an elegant and upscale environment. The Chateau on the Lake provides plenty of room for even the most significant weddings and offers outdoor space on the Greenbelt Pavilion for up to 180 reception guests. The combined space of all the meeting areas that make up the Great Hall will allow up to 2,000 banquet seating arrangements. However, the smaller meeting spaces for most weddings will provide plenty of room for guests and wedding party members.
You can visit the Chateau on the Lake at 415 North State Highway 265 in Branson or give them a call at 877-426-5186 to discuss your wedding plans with their venue management team.
Sycamore Creek Family Ranch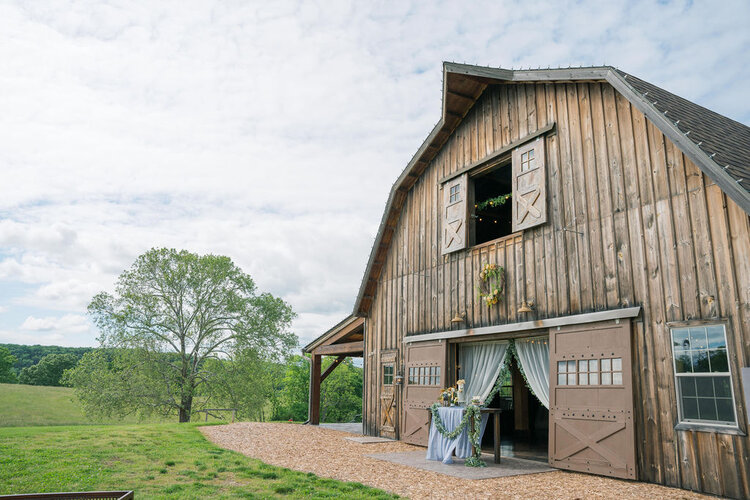 Now referred to simply as Sycamore Creek, the Sycamore Creek Family Ranch offers a beautiful natural setting for weddings, family get-togethers, and much more. The venue can also accommodate couples who want an intimate wedding ceremony limited to close family and friends. Photographers are on hand to capture every moment of these private weddings.
The Heartwood Barn is a preferred venue constructed using classic mortise-and-tenon techniques that features 30-foot ceilings to create an elegant and impressive backdrop for your wedding. It can hold up to 300 guests for your ceremony or reception. Shiloh Ridge incorporates an Amish-built pavilion with natural timber frames and can accommodate up to 100 guests for outdoor weddings.
Sycamore Creek is located at 2657 Sunset Inn Road in Branson. You can reach the venue by email at [email protected] or by phone at 417-278-6675.
Weddings at the Homestead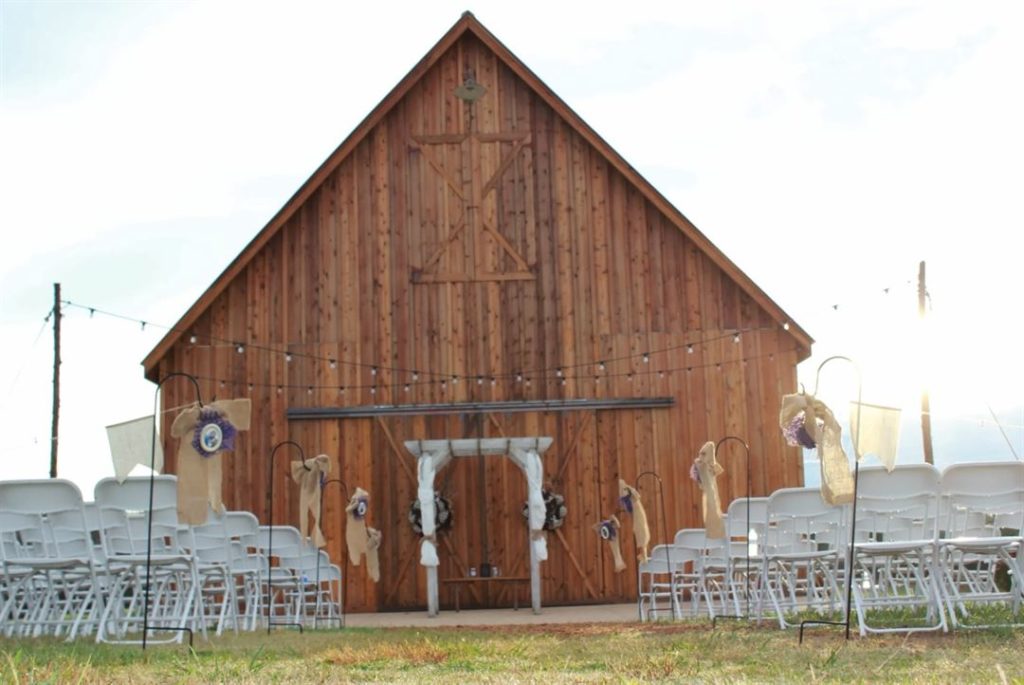 If you are looking for a wedding barn or outdoor venue for your wedding, Weddings at the Homestead offers a little taste of history along with your wedding vows. Registered as a Missouri Century Farm, the Homestead has been in the Michel family since 1885. It features a timber-framed barn built in 1848 and an outdoor fireplace built in the early 1880s.
Weddings at the Homestead offers pricing based on a full-day wedding experience from 9 a.m. to midnight. A two-hour rehearsal can be scheduled the week before the wedding upon request. The venue offers 300 guests and features a sound system with wireless microphones and a kitchen prep area for caterers.
Weddings at the Homestead is located at 262 Collins Road in Branson. Its phone number is 417-294-1226.
Stonegate Glass Chapel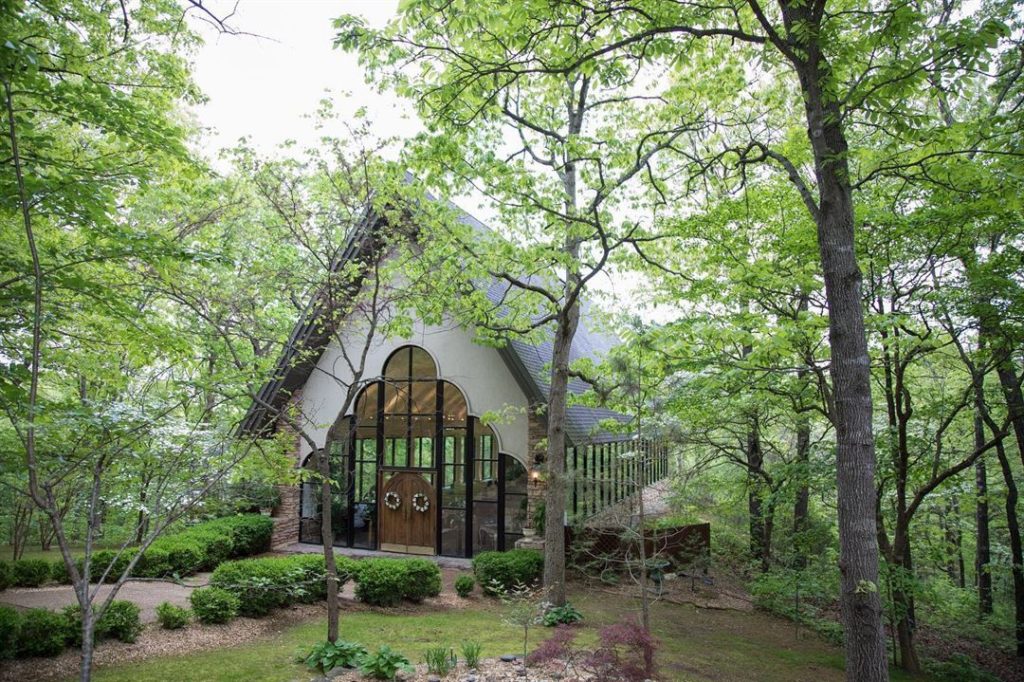 For a more traditional take on your wedding, you may want to consider the Stonegate Glass Chapel. Surrounded by woods, the chapel features numerous windows to let in the light and provide a beautiful setting for your wedding ceremony. A reception hall is also available on the grounds for up to 175 guests, with overflow seating in the covered porch area.
Located at 11027 East Highway 176 in Walnut Shade, MO, Stonegate Glass Chapel can be contacted at 417-443-5083.
If you seek the perfect venue for your wedding, you need to look no further than Branson, MO. At Branson.com, we can help you find the ideal solutions for Branson destination weddings and receptions to make your special day even more magical for you and your wedding party.