The best-fried chicken in Branson is a hotly debated topic. Whether you're looking to satisfy your craving for good ol' Southern comfort food or want to impress your friends with some crazy-good chicken, we've got you covered.
Here are our top picks for the best restaurants in Branson for fried chicken: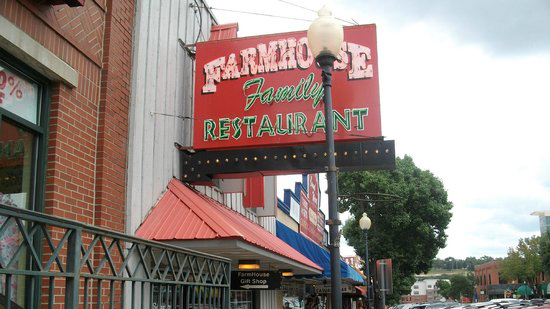 Farmhouse Restaurant
They say, "If it's not broken, don't fix it." Maybe that's why Farmhouse Restaurant in Branson has been serving some of the best-fried chicken since 1976. If you've ever been to the Farmhouse, they know their blackberry cobbler is a must-try. They're also known for their delicious food and friendly service.
Branson Cafe
Branson Cafe is the place to go if you're looking for delicious fried chicken. The chicken is perfectly breaded and cooked, and the flavor is out of this world. We recommend getting some of their tasty sides with your meal, too—they offer great options like baked beans, mashed potatoes and gravy, and mac & cheese.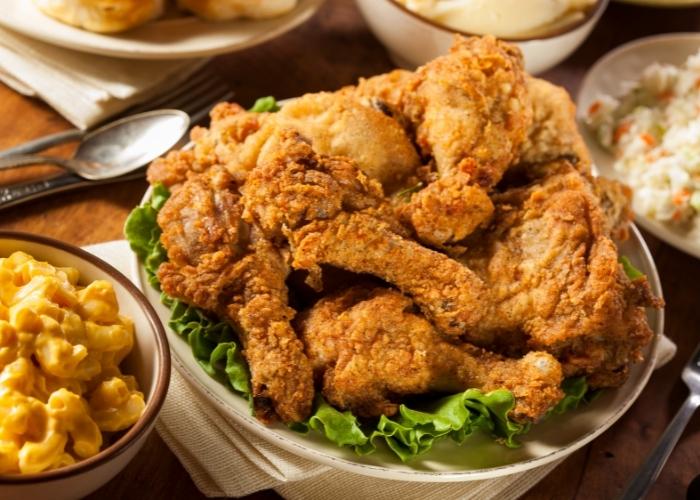 Clockers Cafe
Clockers Cafe is a downtown Branson staple, and it's been around for years. Why? Because they serve up some of the best-fried chicken in town.
Their menu includes many other delicious options, but let's be honest: their fried chicken is what you're here for. It's crispy and juicy on the inside. You can get your chicken with either smashed potatoes or waffle-cut sweet potato fries, depending on how you like to eat your carbs!
Bob Evans
Bob Evans' hand-battered fried chicken is the best! We used to think you couldn't go wrong with the classic, crispy, juicy fried chicken. And then we tried Bob Evans' hand-battered fried chicken. We were speechless. We've been eating at Bob Evans since we were kids, and this was the first time we noticed how different their fried chicken was.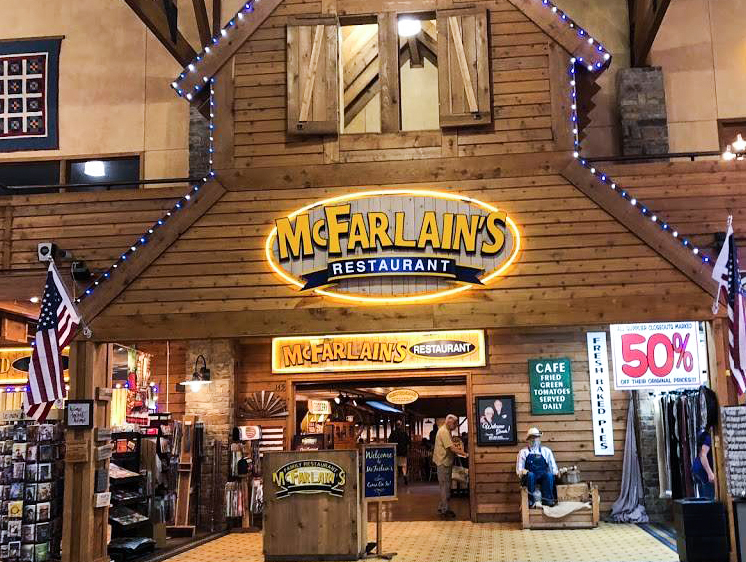 McFarlain's Family Restaurant
Half a chicken. That's right: McFarlain's Legendary Fried Chicken has your back with a half-chicken meal that will blow your mind. Four pieces are brined, seasoned, breaded, and served with your choice of two sides. So whether you're planning on sharing with your friends or keeping it all to yourself (we won't judge), this dish will surely be a hit at any gathering.
If you're looking for the best-fried chicken restaurants in Branson, you can't go wrong with these options. If you're a serious fried chicken fan, you might even want to try all of them!
Branson is a beautiful setting for a vacation. With over 100 shows and attractions to choose from, you can have the time of your life!
Are you looking for Branson Vacation Rentals? Then look no further! We have the best vacation rentals in the area and guarantee you'll find the perfect place to stay.