The downtown area of Branson is full of fun and exciting activities for the entire family! Historic Downtown has several unique shops and restaurants that are worth checking out.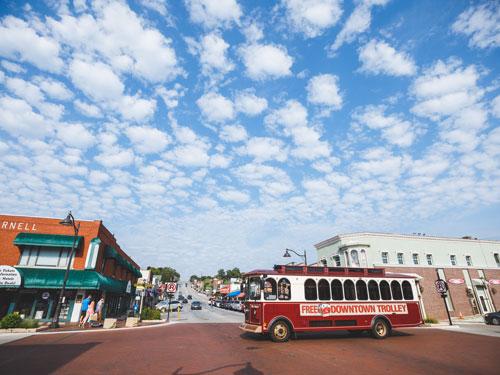 See The Branson Murals
Branson's mural is one of the highlights of Historic Downtown Branson. Located between Main Street and Sycamore on Cadwell's Flea Market wall facing the Hilton Convention Center hotel, it is easily accessible. Featuring different experiences to enjoy while in Branson, this mural is a great place to take a family photo.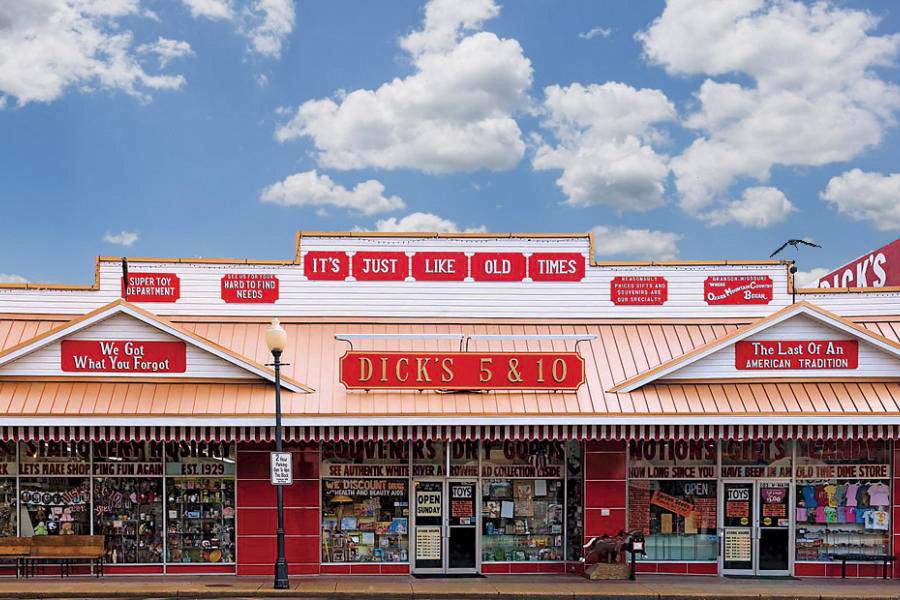 Shop Downtown's Unique Stores
As Branson's cornerstone since 1961, Dick's 5 & 10 continues to serve as a major shopping destination. There is something for everyone in this unique dime store, including the candy aisle, which is popular with kids of all ages. Don't forget to visit the 417 Vintage Market, Kilroy's, and Downtown Casual Wear. Plum Bazaar Beads, Rocks, & Jewelry Shop is a unique store that is a must-stop while in Branson.
Fuel up with Coffee
Just around the corner from Dick's 5 & 10 is The Pie Safe. Sip coffee or tea while eating delicious homemade pies in a unique atmosphere. Revive Juice & Coffee Bar, and BOBA Joes are also great places for a little liquid pick me up.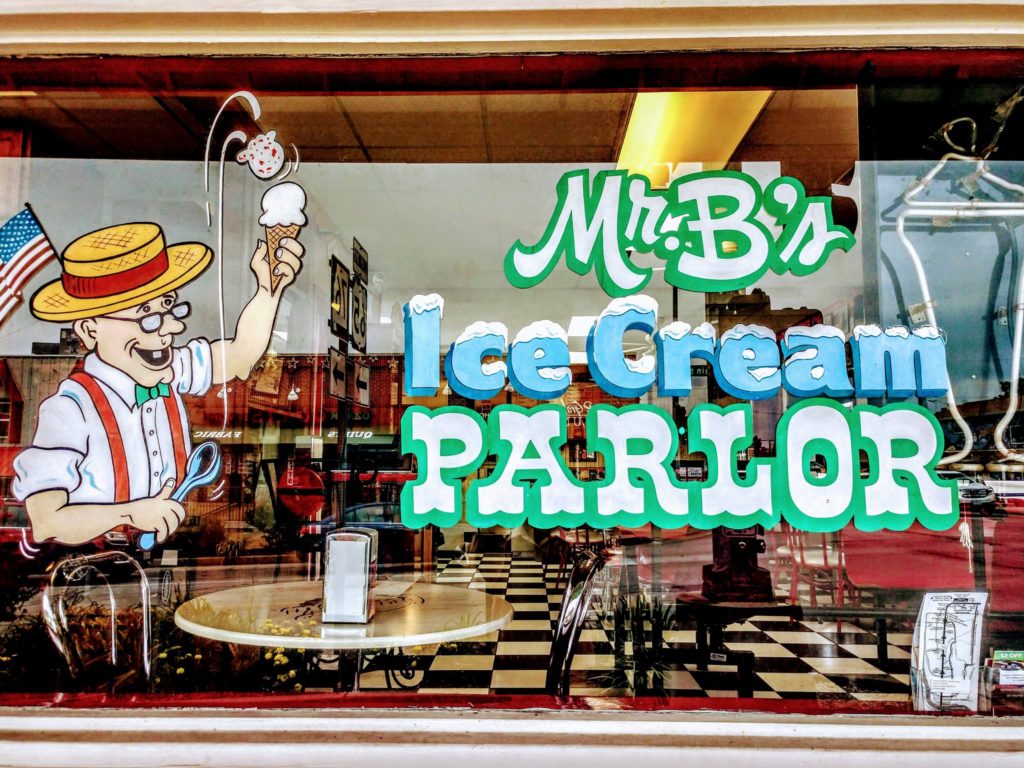 Visit Mr B's Ice Cream Parlor
Mr. B.s is the oldest Ice cream in Branson. You can enjoy an old-fashioned ice cream or maybe even try a delicious hand-crafted sandwich from the deli while you're there.
Get a Taste of Home Cooking
Downtown Branson is home to some of the best places to get a homecooked meal. Like The Farmhouse, which serves up real home cooking, chicken fried chicken, whole catfish, and their famous blackberry cobbler. Branson Cafe serves downhome meals and country breakfasts that the entire family will devour.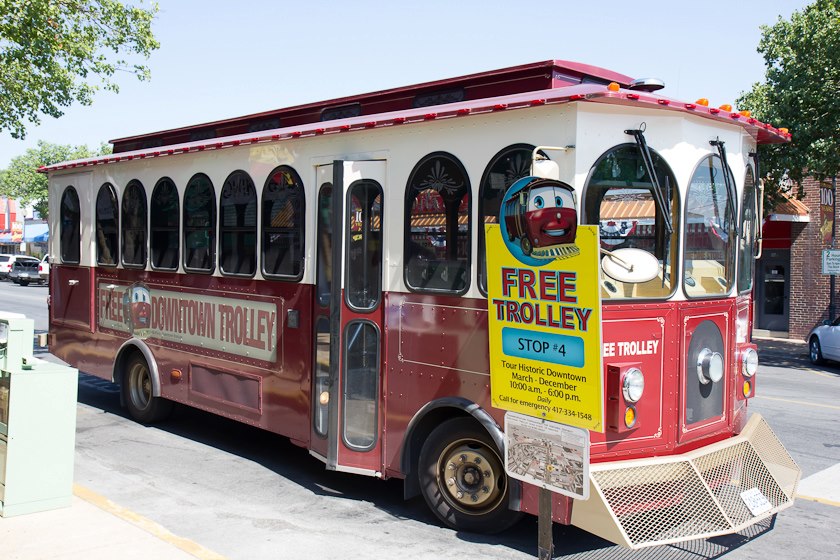 Ride Sparky, The Downtown Trolley
The Downtown Branson trolley, Sparky, is accessible all year long. At any of the 12 convenient stops, visitors and convention attendees can hop on and off and travel easily throughout downtown. This includes Main Street, Branson Landing, and the Branson Convention Center.
Experience Mr G's Pizza
Tourists and locals enjoy Mr G's Chicago Pizza & Pub on Commercial Street. Mr G's is a kid-friendly, pine-paneled restaurant & sports bar serving deep-dish pizzas & beer.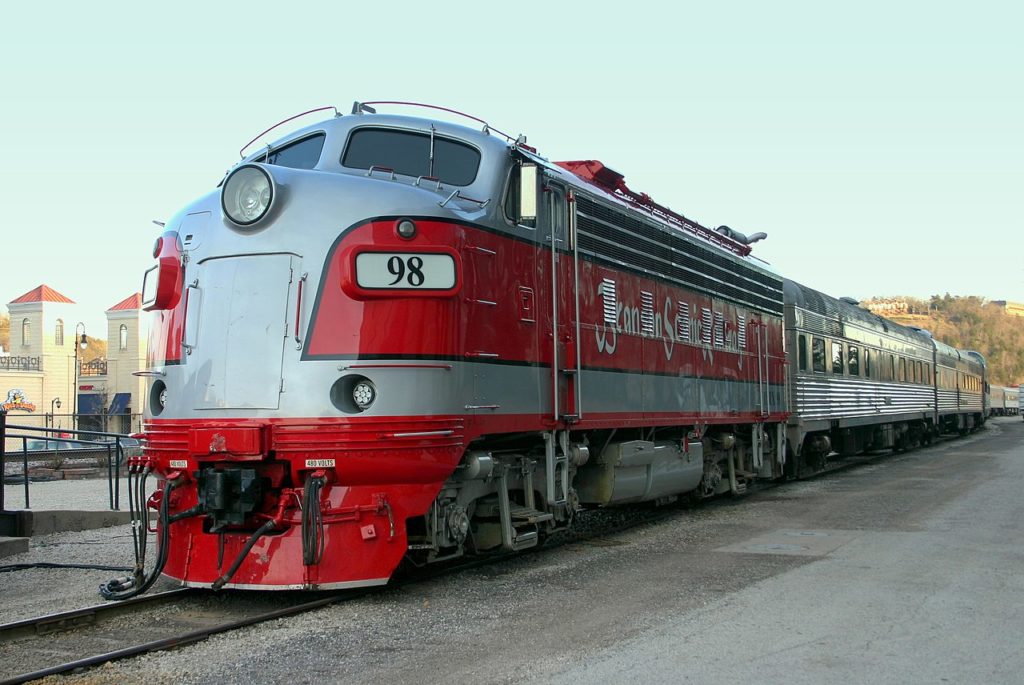 Ride The Branson Scenic Railway
Enjoy a 40-mile round-trip ride through the Ozark foothills and tunnels. Through bridges and trestles, you will learn about the area's history. Embark on a journey back in time with rail travel. Just one block west of Lake Taneycomo, you'll find the historic 1905 depot in downtown Branson.
There is no doubt that spending a day in Downtown Branson with your family will be a fantastic experience.
Branson offers a wide range of activities. Please take advantage of our many Branson vacation rentals while you are in Branson. You can save on lodging, show tickets & attraction tickets, and save more with our Branson Vacation Packages!