Incredible Experience for all Ages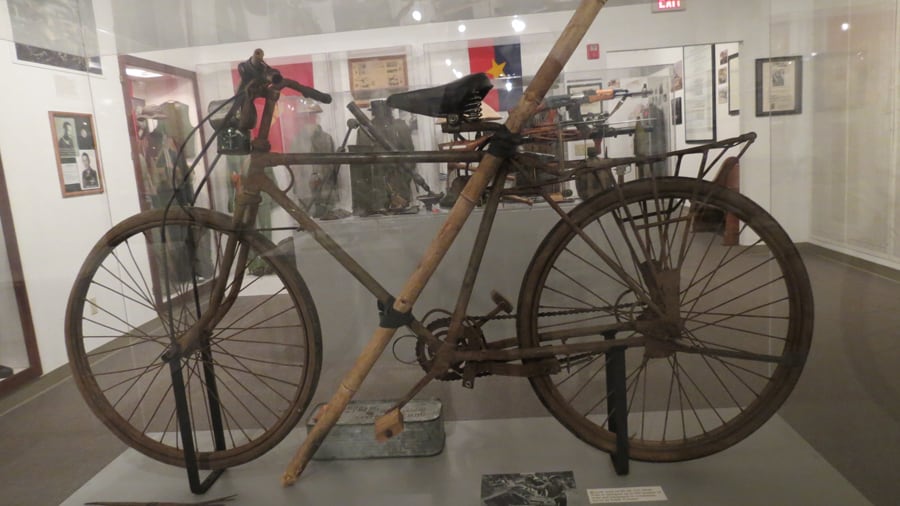 The Veterans Memorial Museum in Branson is one of the city's most popular attractions. Visitors of all ages are captivated by the history presented with photos and memorabilia of the wars U.S. soldiers have fought in the 20th Century. The museum is a fascinating tribute to Veterans. There are emotionally moving displays of love and support shown by friends and family back home, of the industrial support that was so generous and necessary. Visitors are awestruck by more than 2,000 pieces of memorabilia, art, photographs, letters, weapons, posters, uniforms, medals, a bicycle, dozens of combat murals … the displays in the 18,000 sq. ft. museum are extraordinary.
Veterans Memorial Museum honors veterans of WWI, WWII, Korea, Vietnam, Desert Storm, and more, in ten great halls; all major battles and campaigns are recognized. Throughout, the walls of each hall list names of soldiers killed in action during Korea, Vietnam, Desert Storm, and other 20th Century conflicts.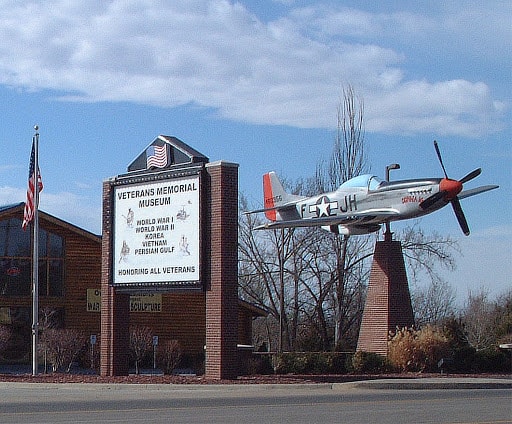 Fred Hoppe, Jr., is the creator and owner of the Veterans Memorial Museum, located on Hwy. 76 east of Dixie Stampede. There is a World War II P-51 Mustang Fighter plane standing guard outside. (And stay tuned, because "coming soon" is a Vietnam-era Huey Helicopter.) Hoppe created the museum because of his father, the late Fred Hoppe, Sr., one of the most decorated combat Veterans of World War II. Hoppe says his father told him, "I'm no hero; the real heroes never came home." The museum, which opened in November 2000, brings back memories for many and is an exciting and valuable educational experience for younger visitors.
Branson celebrates Veterans all year long. Most shows honor Veterans with special music or tributes. The Missouri Vietnam Veterans Memorial at College of the Ozarks includes sculpture by museum owner Fred Hoppe, Jr., who is a world renowned sculptor. From Nebraska, Hoppe has been creating works of art for more than 30 years.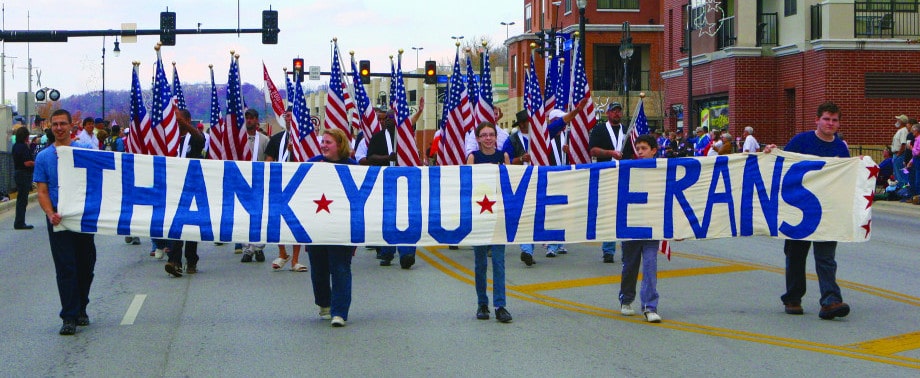 During Veterans Week, Branson is home to more Veterans celebrations than anywhere in the country. An annual parade (for more than 80 years), the Traveling Vietnam Veterans Memorial Wall, reunions, special shows and events all make Branson a unique destination … any time, for so many reasons!