Indoor, outdoor, both indoor and outdoor…Branson has several options for water fun, whether it's a water-themed park or available right at your resort; no lake is necessary to spend a day in the water in Branson!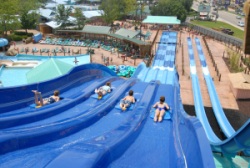 The area's biggest, the White Water theme park, is loaded with water-logged laughter at every turn. Rides, slides, and landlubbers' high tides can be found in a variety of exotic, island-themed areas in this 13-acre, 2 million gallons of water, wet wonderland. Enjoy thrilling and relaxing rides alike… KaPau Plummet, Kalani Towers, Ohana Falls, Splashaway Cay, Raging River Rapids, Pipeline Plunge, Coconut Grove, Aloha River, and Surf's Up all await you. For a wet, wild, whimsical, and downright wonderful world of water, you've hit the jackpot with White Water!
Several area resorts feature exceptional indoor/outdoor water park experiences for their guests:
The Welk Resort, with comfortable and casually luxurious condominiums and hotel rooms, guests can get packages that include the Splash-A-Torium, a uniquely beautiful 10,000-square-foot facility with a 100-foot indoor water slide, and indoor/outdoor swimming pool and hot tub. There's also the kid's favorite Splash Zone, where it's nearly impossible not to get soaked!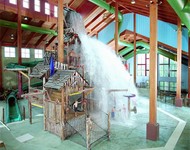 All Grand Country Resort's overnight guests have access to their Splash Country Indoor & Outdoor Water Park. There's a three-level tree house with interactive water play features, including a 1,000-gallon tipping bucket. A toddler pool, basketball play pool, lazy river, relaxing spas, a Froggie Bog with jumping water sprays, and Hatfield Holler, as well as comfy lounging areas can be found at Grand Country.
Castle Rock Resort has an impressive 40,000-square-foot indoor/outdoor water park featuring two 500-gallon tipping buckets, and multiple indoor and outdoor kiddie pools with rain showers, waterfalls, and more! There's an indoor lap pool and activity pool, as well as two large three-story thrill slides and themed water slides, a lazy river, and a multi-level sundeck.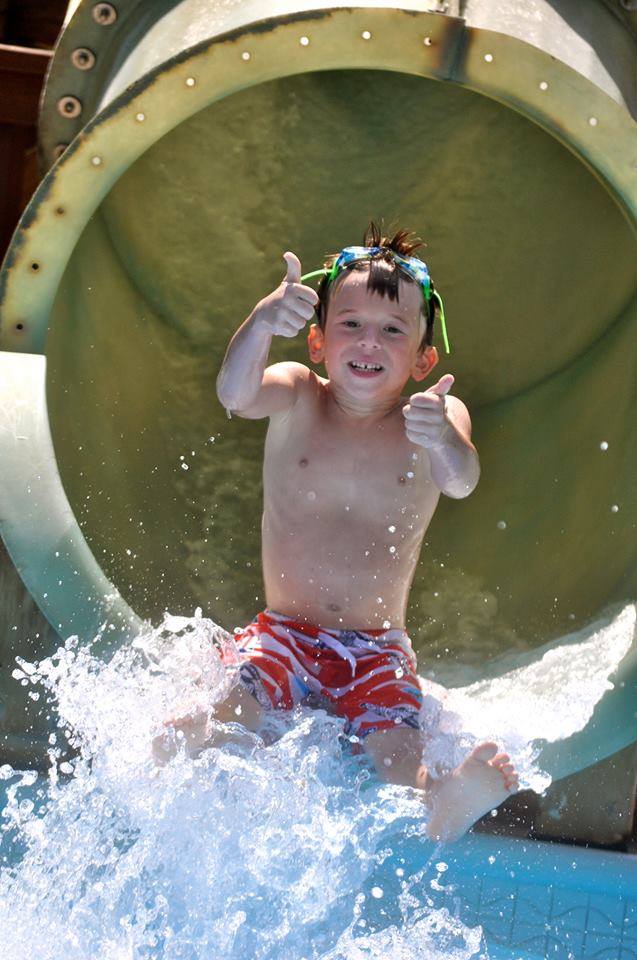 Although not technically labeled a water park, Still Waters Lakefront Resort features more water fun than most lodging properties, including three outdoor swimming pools. There's the lovely Oasis Pool, and two kiddie pools. Kids love the Zoom the Flume water slide, and everyone enjoys the 15 foot swim through waterfall. Once you're good and water-logged, there's a huge sundeck with sun beds and lounge chairs to relax and soak up a little sun.
Water park fun can be found throughout Branson, and don't forget that most lodging properties offer either an indoor pool or an outdoor pool; some offer both, and the Radisson Hotel has a unique indoor pool that lets you swim right under a weather shield into the fresh, outdoor air into the rest of the pool!
With water parks, swimming pools, and three phenomenal lakes, the Branson area has a water adventure at every turn!