So many wonderful pizza restaurants to choose from, but here are a few of our favorites.
Never underestimate the power of pizza! If in doubt about what you want to eat, choose pizza! In Branson, you'll find some of the most delicious pizzerias in the Ozarks. Whether you're gluten-intolerant, vegetarian, or meat lover, you're sure to find something delicious while you're here!
To help you plan your trip, we've compiled a list of some of the best pizza restaurants in Branson.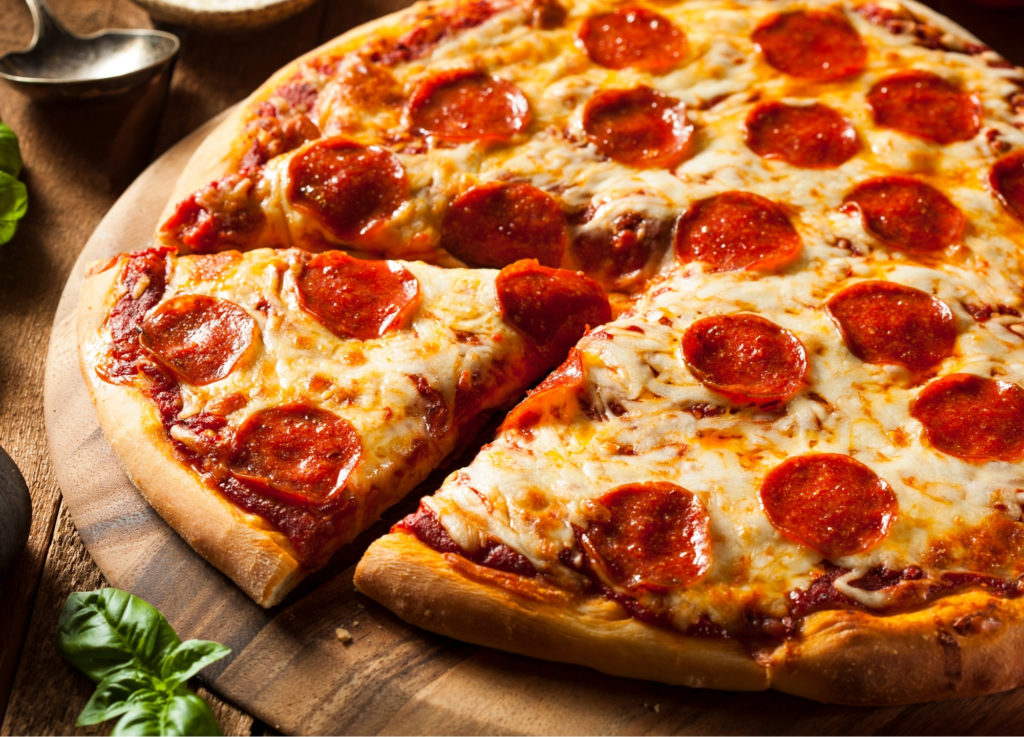 Mr. G's Chicago Pizza
Address: 202 1/2 N Commercial St, Branson, MO 65616
Mr. G's Chicago Pizza has served Chicago-style deep-dish pizzas and salads, sandwiches, and pasta since 1992. The family-friendly restaurant Mr. G's has been around for more than 20 years and is just around the corner from Historic Downtown Branson. Select traditional Italian ingredients such as chicken, ranch sauce, or roast beef on a deep-dish or thin crust.
Hook & Ladder Pizza Co.
Address: 26 Downing St, Hollister, MO 65672
Located nearby Hollister, this firehouse-themed pizzeria offers hand-tossed pies made according to your preferences. The Hook & Ladder Pizza Co. makes its crusts and sauces fresh every day. Calzones, subs, pasta, soups, salads, and daily specials are also available. Takeout and online ordering are available through Uber Eats.
Pizza by the Chef
Address: 18050 Business 13, Branson West, MO 65737
Pizza by the Chef in Branson West serves gourmet pizza, salads, and subs just a few miles from Branson (via phone if you choose delivery). Pizza by the Chef has been serving Branson diners the highest quality pizzas since 1992, baked in a brick-lined deck oven with freshly made dough and sauce every day. Pizza creations are hand-tossed, and salads and subs are made from only the freshest ingredients.
Pizza World
Address: 3405 76 Country Blvd, Branson, MO 65616 Located at Track Family Fun Parks, Track 4
Address: 225 Cross Creek Blvd Suite F, Branson, MO 65616
Address: 21 Stillwater Trail, Branson, MO 65616
The three Pizza World locations in Branson offer fresh pizza with creativity that can be enjoyed in-store or delivered straight to your door. You can order baked subs, calzones, salads, and specialty pizzas, or you can sample everything at Pizza World's buffet! Pizza World also accepts online orders.
Mellow Mushroom
Address: 333 Branson Landing Blvd, Branson, MO 65616
Mellow Mushroom is located at the Branson Landing for your next pizza craving. Mellow Mushroom, which opened at the Landing in summer 2019, offers stone-baked pizza with spring water crusts. Calzones, subs, salads, and vegan and gluten-free options are on the menu.
Rocco's New York Style Pizza
Address: 2722 State Hwy 248, Branson, MO 65616
Rocco's New York Style Pizza offers a variety of metropolitan-style food, including pizza, subs, calzones, and salads. It serves an impressive array of Metropolitan-style food, including pizza, subs, calzones, and salads. Specials include lasagna, penne Palermo, and garlic knots, favorites.
Ozark Mountain Pizza
Address: 5378 State Hwy 265, Branson, MO 65616
Ozark Mountain Pizza delivers some of Branson's most delicious Italian food right to your door! Pizza and pasta meals are served at the Branson West pizzeria, including traditional favorites and exotic creations. You can also find salads, sandwiches, meats, and seafood specialties at Ozark Mountain Pizza.
As you can see, there are many places to grab a pizza in the area! Try one of these pizzerias or any of the other delicious Branson restaurants.
For information on attractions and shows in Branson, Missouri, or vacation packages, stop by Branson.com. Our friendly and knowledgeable staff always love to talk to new visitors and welcome you to Branson!
Call us today at 1-800-727-9062.