Are you looking for fun things to do in Branson? Then look no further! This Showboat Branson Belle Dinner Cruise is a memorable way to enjoy a delicious meal on Table Rock Lake.
Enjoy live music, dancing, comedy, magic, a meal, and more! Experience the latest sensation in live stage performances with the Showboat's master of ceremonies.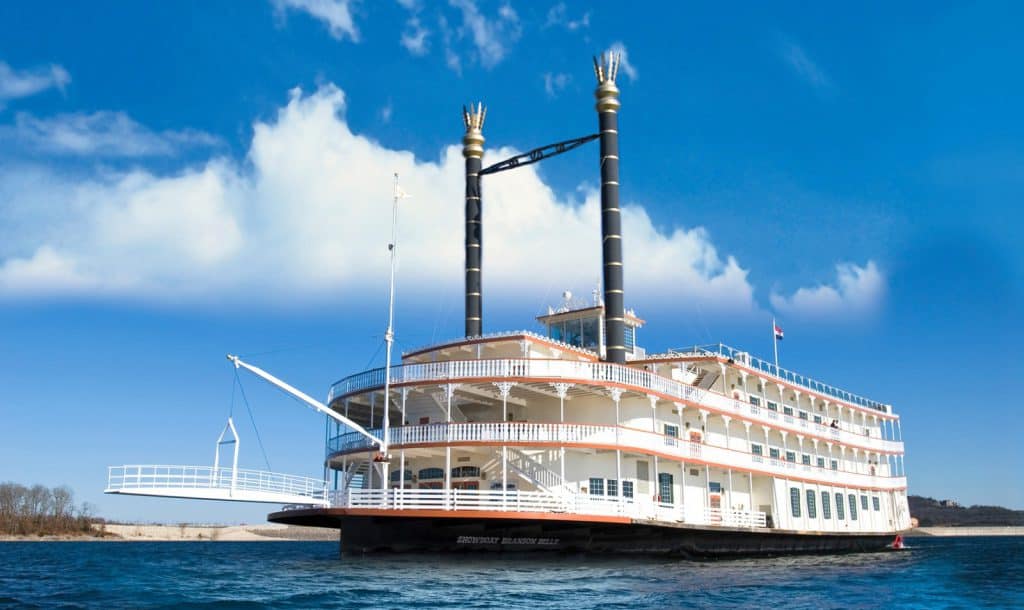 Take a trip back to the 1960s and today as a talented group of singers and a four-piece band performs—experience iconic soundtrack movie moments from Risky Business, Titanic, and Ghostbusters. Not to be missed is the footwork of the Showboat Dancers.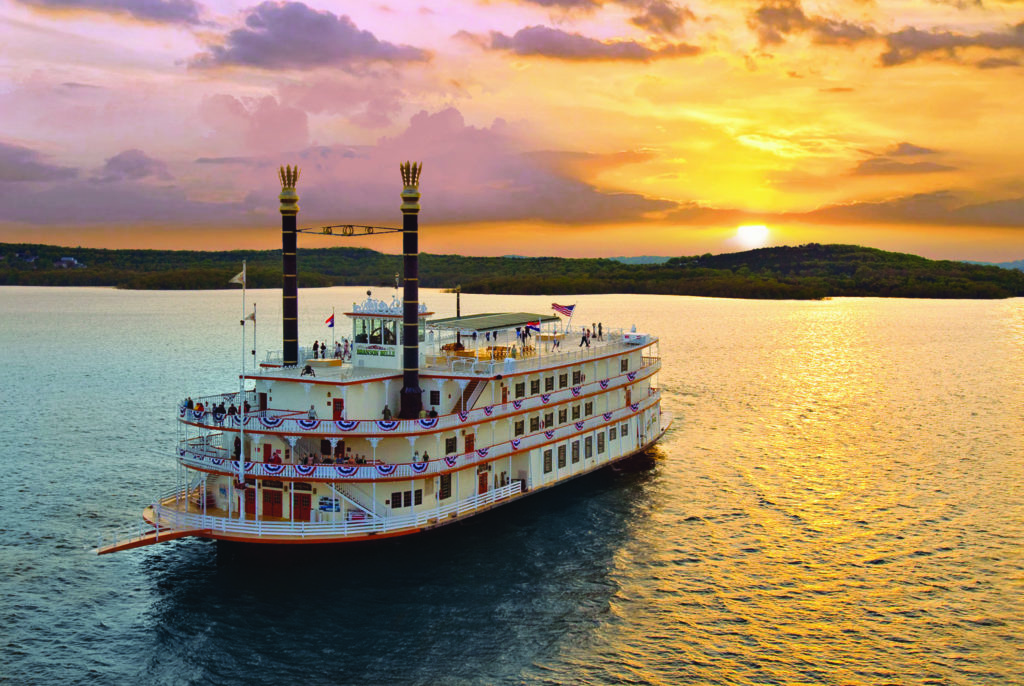 While you're entertained, you'll enjoy a delicious 3-course meal prepared fresh in the ship's galley and enjoy the picturesque views of Table Rock Lake on your 2-hour cruise.
MENU:
Wedge Salad with Vidalia Onion dressing and fresh seasonal vegetables
Hot Roll and Butter
Rotisserie Chicken Thighs
Pot Roast with demi-glacè
Fresh Green Beans
Garlic Mashed Potatoes
Ooey Gooey Butter Cake topped with Powdered Sugar
Iced Tea & Coffee
With seating on all three decks, guests can be up close to the entertainment or have the stage in full view. Long tables face an enormous stage where performers entertain with music, comedy, and magic for guests of all ages.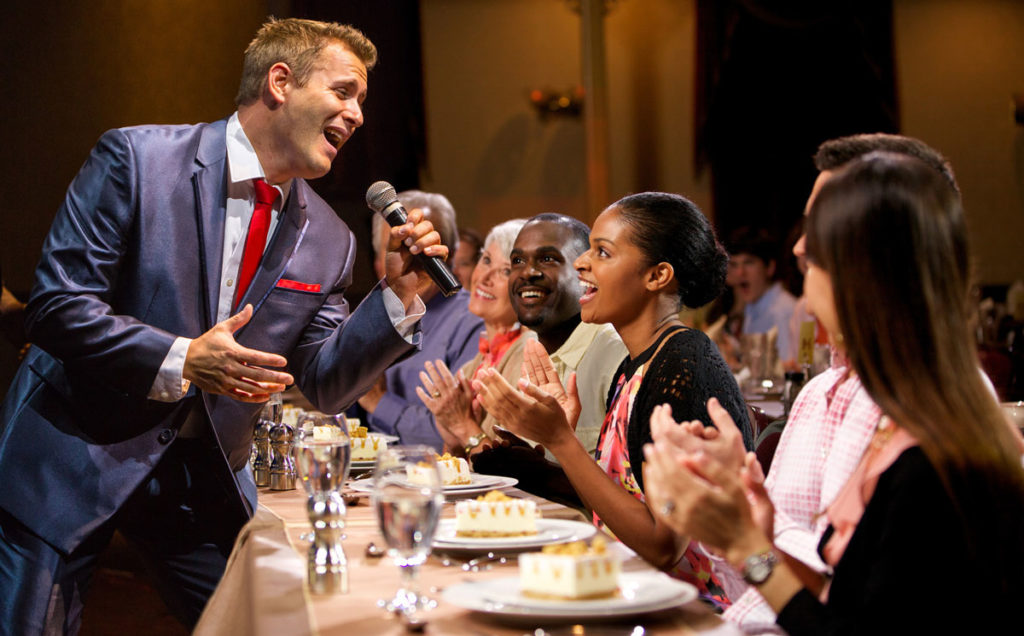 Book your Showboat Branson Belle Dinner Adventure today; our travel experts are standing by to help you book your Branson vacation. We have show and attraction tickets and lodging options available.
FAQ
How long does the Showboat Branson Belle last?
2.5 hours For an unforgettable afternoon or evening, one of the Lunch & Dinner Cruises is the perfect addition to your itinerary. It lasts approximately 2.5 hours.
What should I wear to the Branson Belle?
There is no dress code; dress comfortably and for the weather.
Do they serve alcohol on the Branson Belle?
No alcoholic beverages are available on the Showboat Branson Belle.
Do you have to wear a mask on the Branson Belle?
On April 13, 2021, the Branson Board of Aldermen voted to end the face-covering mandate effective as of 12:01 a.m. on April 16, 2021. Visitors are no longer required to wear masks in all public places. Check Guidelines before visiting for current covid updates.