Best Kid-Friendly Activities in Branson, Missouri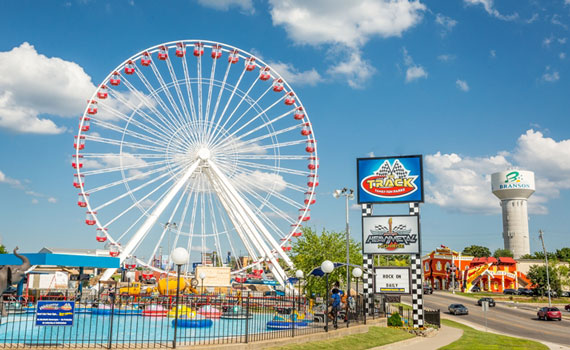 Branson, Missouri, was initially developed to become a center for lumber shipment. Branson got its name from Rueben Branson, who operated a general store there in the 1880s.
Instead, in the 1930s, tourism began to take over, and it quickly became a popular destination. Today there is a population of 6,050 residents who are happy to make visitors from all over the world feel welcome.
Everyone knows Branson as a family-friendly place to visit. With that in mind, here are some of the best kid-friendly activities the whole family can enjoy.
Visit Fritz's Adventure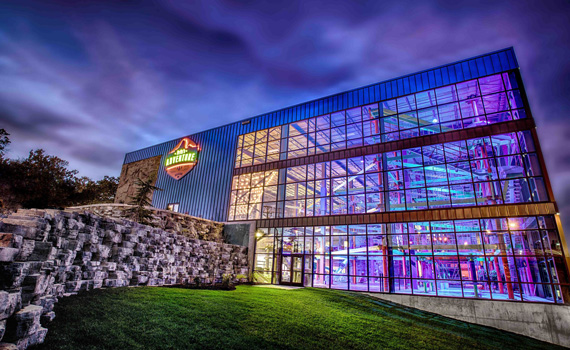 Fritz's Adventure should be at the top of kid-friendly activities. It brings everything you love about outdoor adventures into a multi-dimensional indoor environment.
You and your family can enjoy climbing, tunneling, sliding, and even zip-lining indoors. You can also climb utility poles, enjoy the towering rock climbing walls and even climb on giant boulders.
It's a great way to take a few risks while being in a safe environment. Since most places don't let kids touch things or climb onto anything, Fritz's Adventure is probably the only place they are encouraged.
There's also a restaurant there that features healthy menu choices. You and the whole family can spend the entire day there.
Take a Hike
We're counting this on our list of kid-friendly activities because you can hike in Branson, mountain bike, head out on an ATV, or go horseback riding in Branson.
You can go on walking paths like Branson RecPlex. It's a one-mile asphalt path. North Beach has you walking along the banks of Lake Taneycomo and then connects to the Branson Landing Boardwalk.
There are other walking paths found in Branson's city parks. But if you're looking for something a bit more challenging, Branson has that, too.
Lakes Forest Wilderness area boasts 4.4 miles of trail. You'll even get to climb a set of 315 stonework steps they constructed in the 1930s. Follow this the whole way, and you'll discover beautiful woodlands, an old homestead, two caves, a grotto, and even a waterfall.
If you love waterfalls, check out Waterfall. It's 2/3 miles and Branson's newest trail. You'll walk along the tributary at Roark Creek.
There are several state parks and wilderness areas for those looking for more hiking opportunities. There are also extensive state and national forest lands in the surrounding Branson area.
See a Live Show
One of the best kid-friendly activities to do in Branson is to see a live show. Since there are over 100 shows to choose from, at least one show will be something the whole family can agree on.
Many different musicians and performers come to Branson to show off their talents. In 2018, you can go to Dolly Partons Stampede Dinner Attraction, Dublin's Irish Tenors, and Celtic Ladies, or see the Million Dollar Quartet perform.
If you think Branson is all about country music, think again. You can see live shows and concerts featuring all different types of music and talent.
There's a comedy, variety shows, rock and roll, and even gospel.
No Kid-Friendly Activities List is Complete Without Heading to Branson's Ferris Wheel
Where did Branson get its Ferris wheel? The Branson Ferris Wheel was formerly Chicago's iconic Navy Pier Ferris Wheel. From 1995 to 2015, it has been ridden by almost 17 million people. It stands 150 feet tall, has 40 gondolas, holds 240 riders, and lights up the night with 16,000 LED lights. The Branson Ferris Wheel provides some of the most spectacular views of the fantastic Ozark Mountains and the famed entertainment corridor. And when the sun goes down, don't miss "Electrify"-A Music and Light Spectacular!
Believe it or not, there are 16,000 LED fixtures holding over 144,000 individual lights! Each light can be computer-controlled to light up the Ferris wheel in an incredible array of colors and animations. But it's more than just a pretty Ferris wheel! The Branson Ferris Wheel was built to last for generations. Its foundation comprises over 4,000,000 lbs of concrete, over 6,000,000 lbs of gravel, and 80,000 lbs of steel and piers that go down as far as 23 ft. into the solid rock beneath!
Watch the Butterflies at The Butterfly Palace and Rainforest Adventure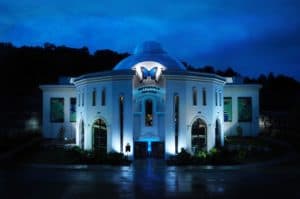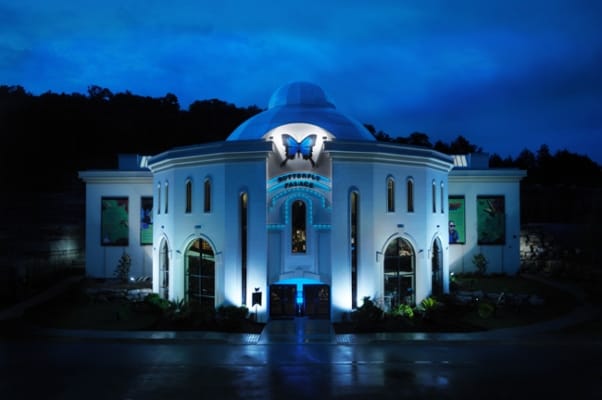 Everyone loves butterflies. Make sure you and your family visit The Butterfly Palace for tons of fun and adventure.
It's a huge venue and makes you feel as though you've left the West and traveled to the rainforest. It's a self-guided journey, but staff members are all around to help you if you have questions.
Visit the Aviary, where you can walk around surrounded by a thousand butterflies. There are over 60 species that you'll find here. Your kids will be enthralled, but they'll also be learning.
The Banyan Tree Adventure is a fun maze the whole family can navigate their way through. You'll also get an idea of what it feels like to walk through a rainforest at night if you walk through the Emerald Forest Mirror Maze.
You and your kids will enjoy spending the day here.
Visit Branson with your family.
With so many kid-friendly activities to choose from, you'll want to start planning your next trip there now.
That way, you can find the best accommodations, figure out where you want to eat, and make sure you get tickets to all the best events.
We realize family vacations get expensive. That's why we offer great deals on our packages. Call us today at 1-800-727-9062; we are happy to help you plan your next trip to Branson.