Billy Gail's now has two Branson locations and both offer breakfast all day. We visited their newly opened location on Gretna. They not only serve breakfast, but also offer fantastic lunch and dinner options.
We suggest you bring a big appetite! There is no doubt that you will be fueled by generous portions during your Branson adventure!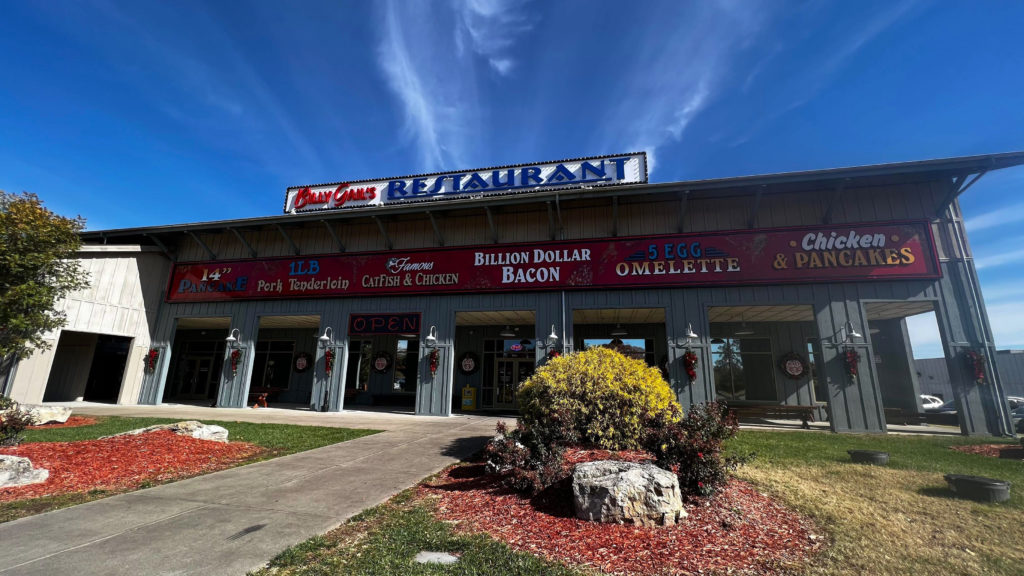 Breakfast at Billy Gail's
They have huge 14′ pancakes that are also delicious! Breakfast options include deluxe hash, fried bologna, biscuits and gravy, omelettes and stuffed french toast and more! The BILLY'S BELLY BUSTER and the 5 egg omelette are just right for people who have worked up quite an appetite.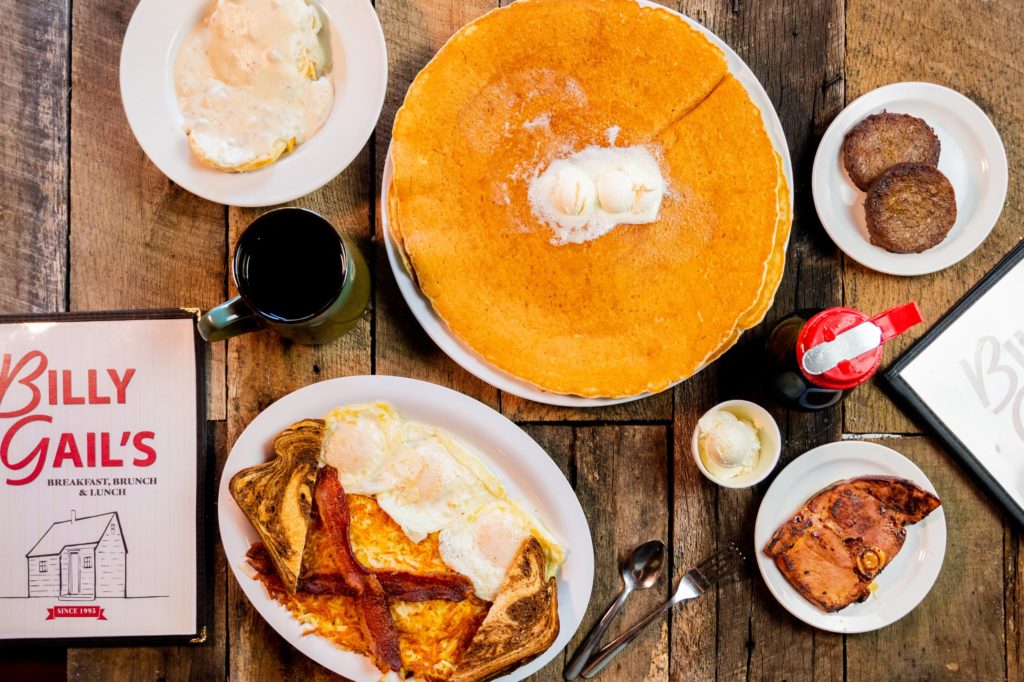 Lunch and Homestyle Meals
In addition to breakfast, you will find homestyle dinners, catfish, sandwiches, and burgers. Your dining experience will be well worth the wait! During your visit to Billy Gail's, you will be treated like family by their friendly staff.
Don't Forget Dessert
The locally-made fried pies are tasty and you can choose from Blueberry, Coconut, Apple, Peach, Cherry, or Chocolate. To make it even better, each pie is topped off with vanilla bean ice cream. YUM!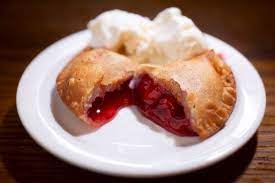 What We Ordered
There were so many fantastic options to choose from that it was difficult to decide what to order.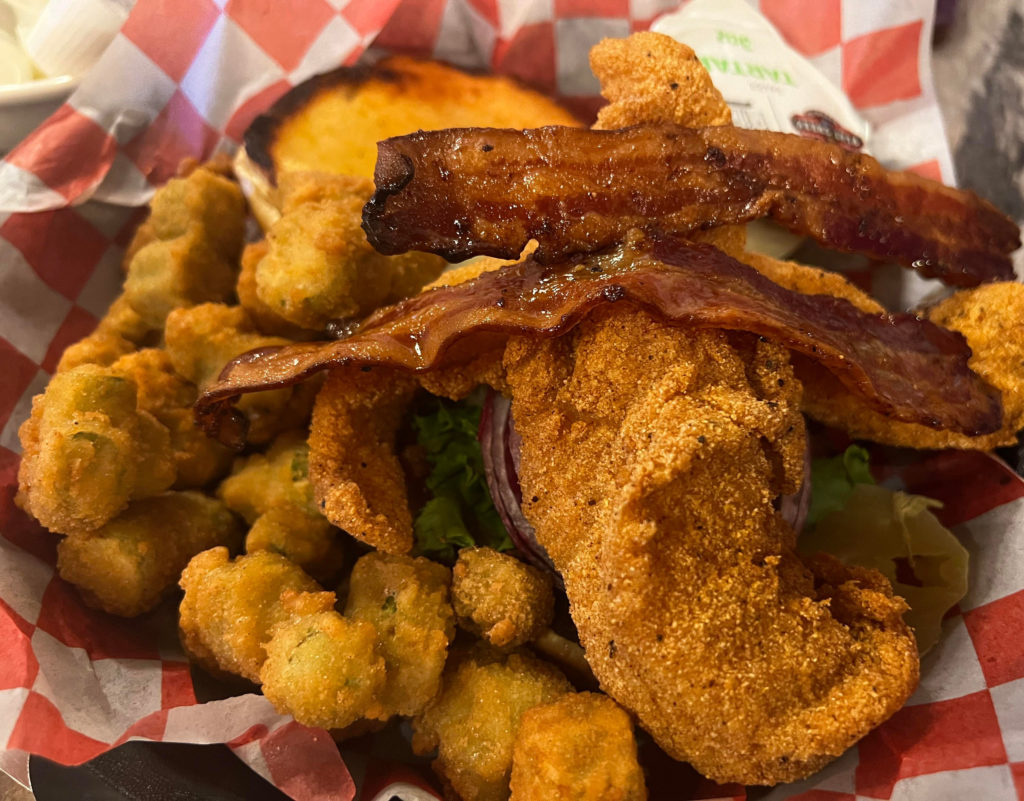 Willy's Ultimate Delight is their famous sutchi catfish topped with Billion Dollar Bacon, pickled green tomatoes, lettuce, red onion & tartar sauce. This sandwich will keep you coming back for more. The fried okra was the perfect side.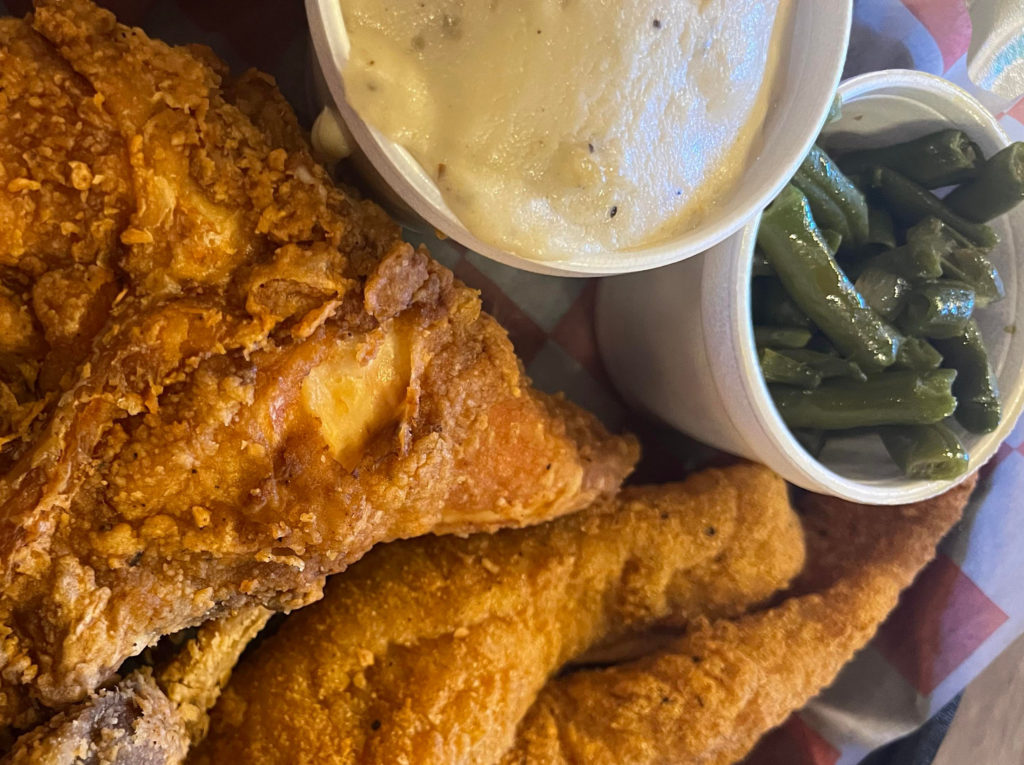 The fried chicken and catfish stole the show! A trip to Billy Gail's is a must if you want the great catfish! The catfish was perfectly seasoned, and flaky. The chicken was delicious, crispy, and juicy; all you want the fried chicken to be.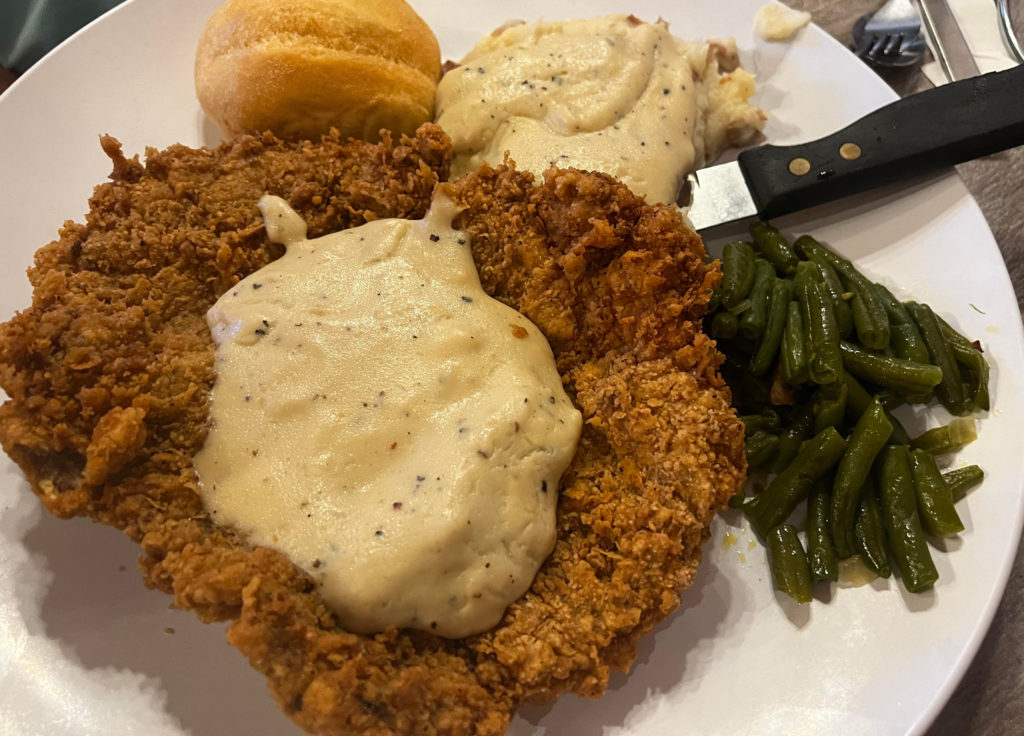 The country-fried steaks are some of the best around, served with green beans, mashed potatoes, and gravy. Can't get much better than that.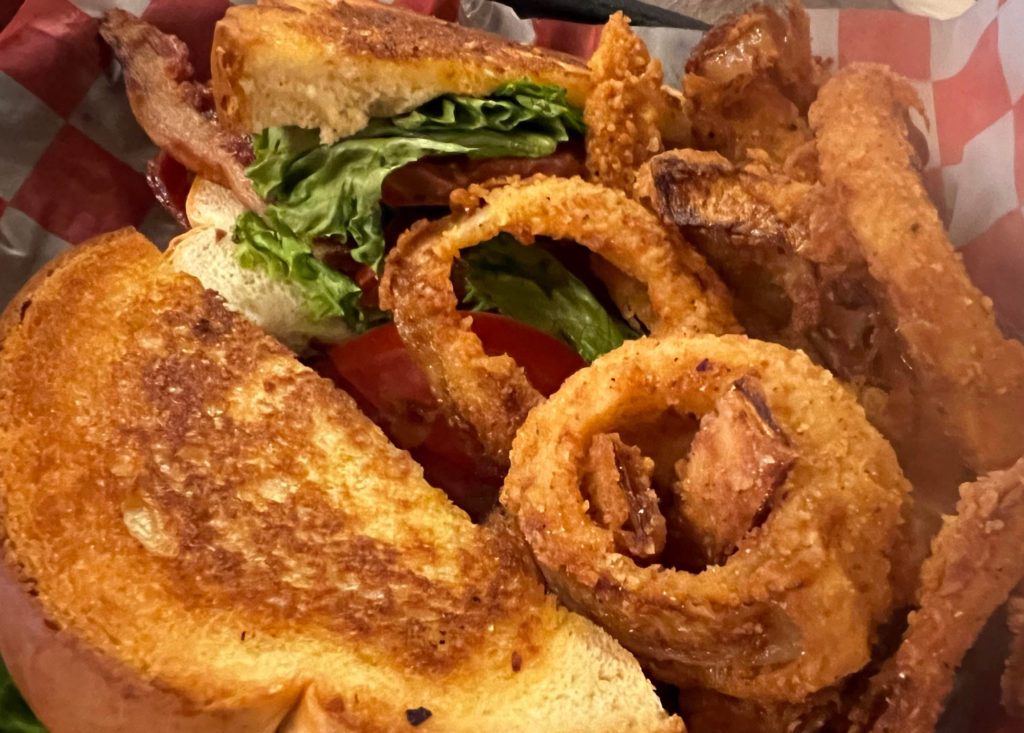 You can't go wrong with a BLT from Billy Gail's. Crispy bacon, crunchy lettuce, and flavorful tomato make this sandwich simply delicious. The onion rings were fried perfectly and a tasty addition!
Billy Gail's 3 locations to serve you.
Billy Gail's Branson Mill – 3300 Gretna Rd, Branson, MO 65616
Billy Gail's on 265 – 5291 State Hwy 265, Branson, MO 65616
Billy Gail's Ozark – 1882 W James River Rd, Ozark, MO 65721
We had a wonderful experience and can't wait to return.