Unforgettable Family Memories: Best Things to Do with Grandkids in Branson
Branson, Missouri, known as the "Live Music Show Capital of the World," is not just a haven for music lovers; it's also an incredible destination for family fun. When creating lasting memories with your grandkids, Branson offers an array of exciting attractions and shows that will keep everyone entertained. Join us on a grand adventure in Branson as we explore the best family-friendly experiences and embark on a journey filled with laughter, joy, and unforgettable moments.
Branson Attractions The Grandkids Are Sure To Love
Silver Dollar City: A Timeless Theme Park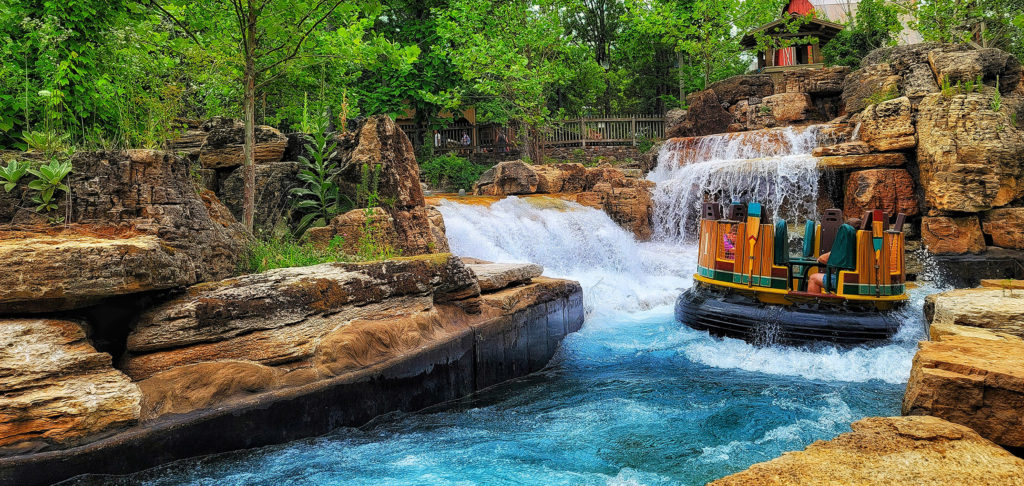 Start your Branson escapade at Silver Dollar City, a 19th-century-themed amusement park that combines thrilling rides, live entertainment, and old-world charm. From roller coasters to water rides, there's something for everyone. Enjoy exploring Marvel Cave, attending live shows, and indulging in delicious treats while creating memories that will last a lifetime.

Spend The Day On The Water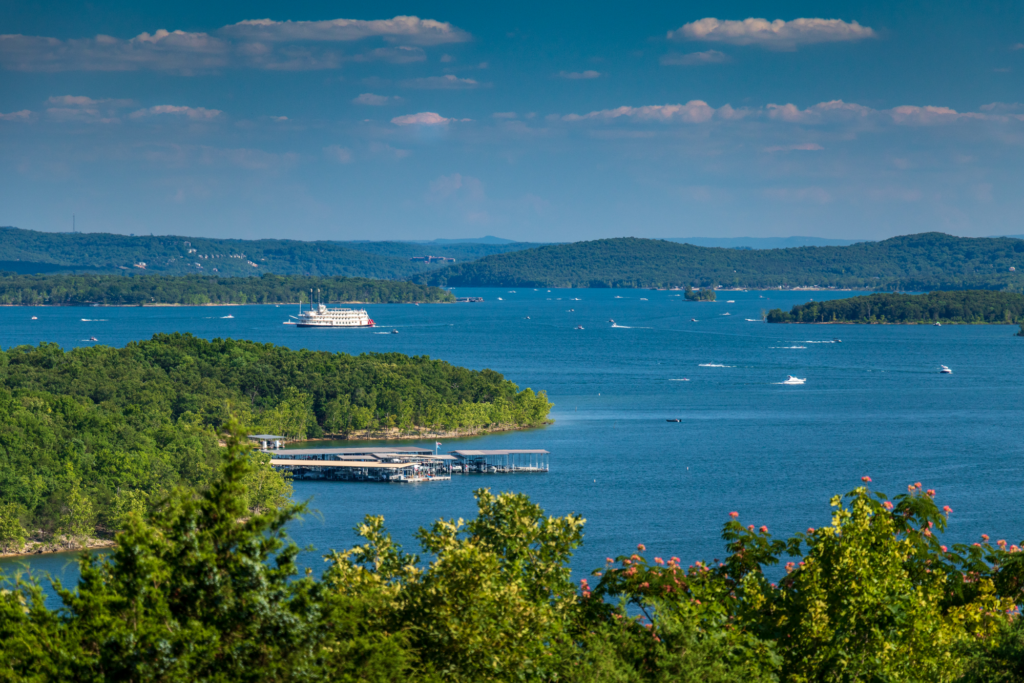 Splash into Fun: With its sparkling blue waters and scenic surroundings, Table Rock Lake offers many outdoor activities for all ages. Take your grandkids on a boat tour, rent kayaks or paddleboards, or relax on the sandy shores. The lake's natural beauty and the opportunity to swim, fish, or picnic make it a must-visit destination for families seeking aquatic fun.

The Track Family Fun Parks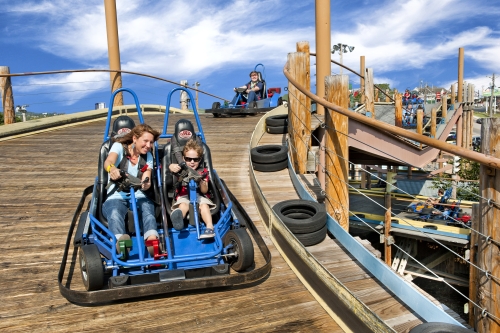 Racing Adventures: The Track Family Fun Parks is the perfect spot for thrill-seeking grandkids. Get the adrenaline pumping with go-kart racing, bumper boats, and arcade games. Challenge your grandkids to a friendly competition and enjoy the laughter and excitement of racing around the tracks.

The Kids Will Love Branson Landing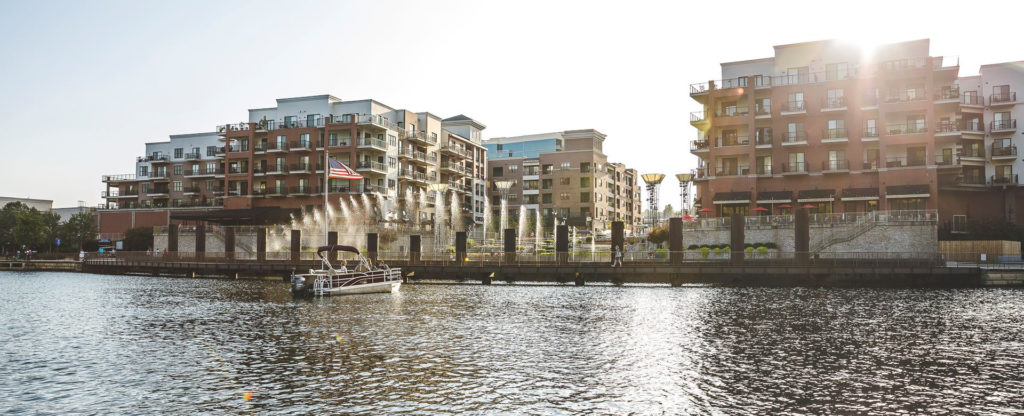 Shopping and Entertainment: Branson Landing offers a vibrant mix of shopping, dining, and entertainment options. Stroll along the waterfront boardwalk, watch the spectacular fountain show, and browse various stores providing unique gifts and souvenirs. Remember to treat your grandkids to ice cream or a sweet snack while enjoying the lively atmosphere.

The Butterfly Palace and Rainforest Adventure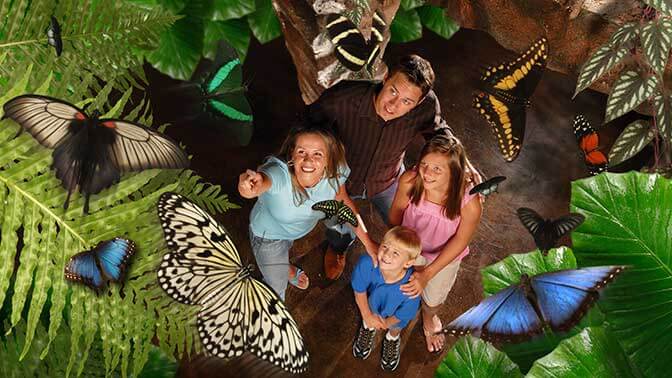 Immerse yourself in the magical world of butterflies at The Butterfly Palace and Rainforest Adventure. Walk through lush gardens, interact with thousands of beautiful butterflies, and learn about their life cycle and habitats. The interactive exhibits and the opportunity to hold a butterfly will captivate the imaginations of both young and old.

The Titanic Museum: Voyage Back in Time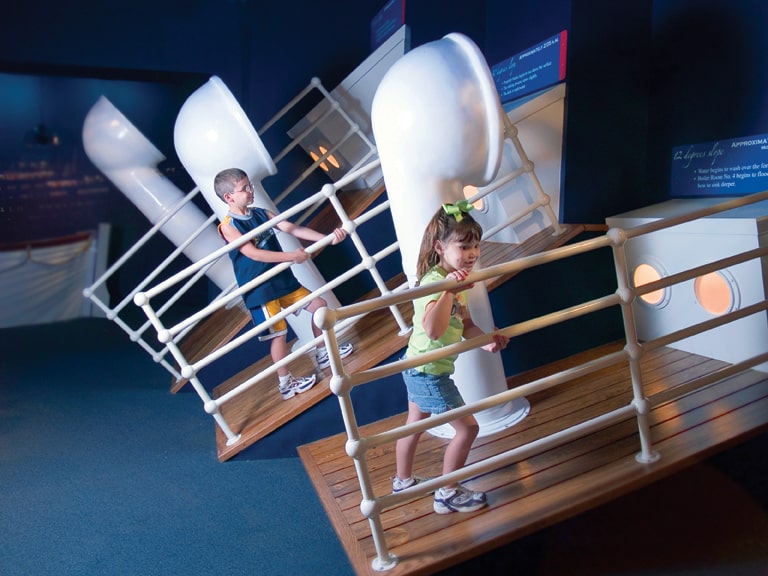 Embark on a historical journey at the Titanic Museum, where you can experience what it was like aboard the ill-fated ship. Explore interactive exhibits, touch an iceberg, and hear fascinating stories of the passengers and crew. This educational and engaging experience will leave a lasting impression on your grandkids.
White Water: Beat The Summer Heat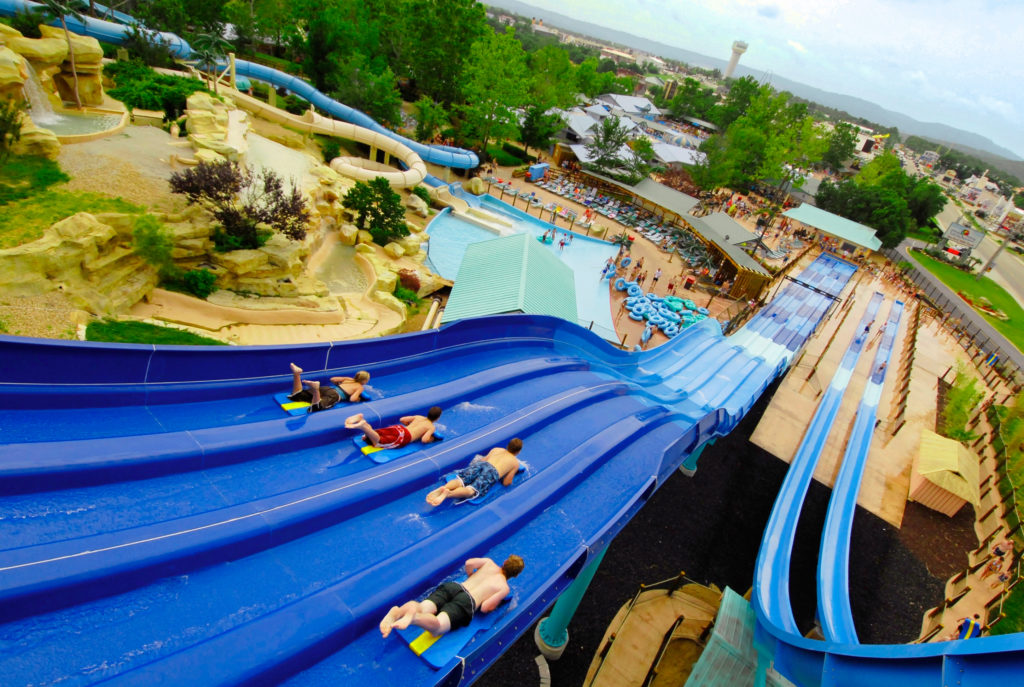 White Water is a water park featuring slides, wave pools, lazy rivers, and water play areas. Your grandkids will love splashing around and enjoying the various water attractions.
Shepherd of the Hills Fish Hatchery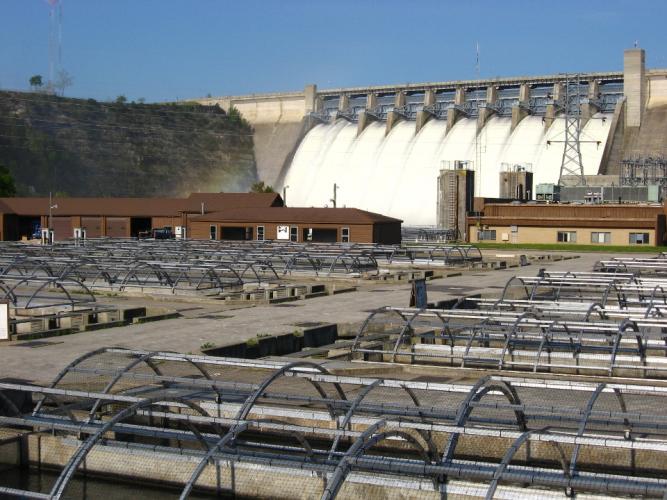 Explore the Shepherd of the Hills Fish Hatchery, where you can learn about the different fish species native to the Ozarks. Witness the fish-rearing process and feed the fish at the observation pond.
Fritz's Adventure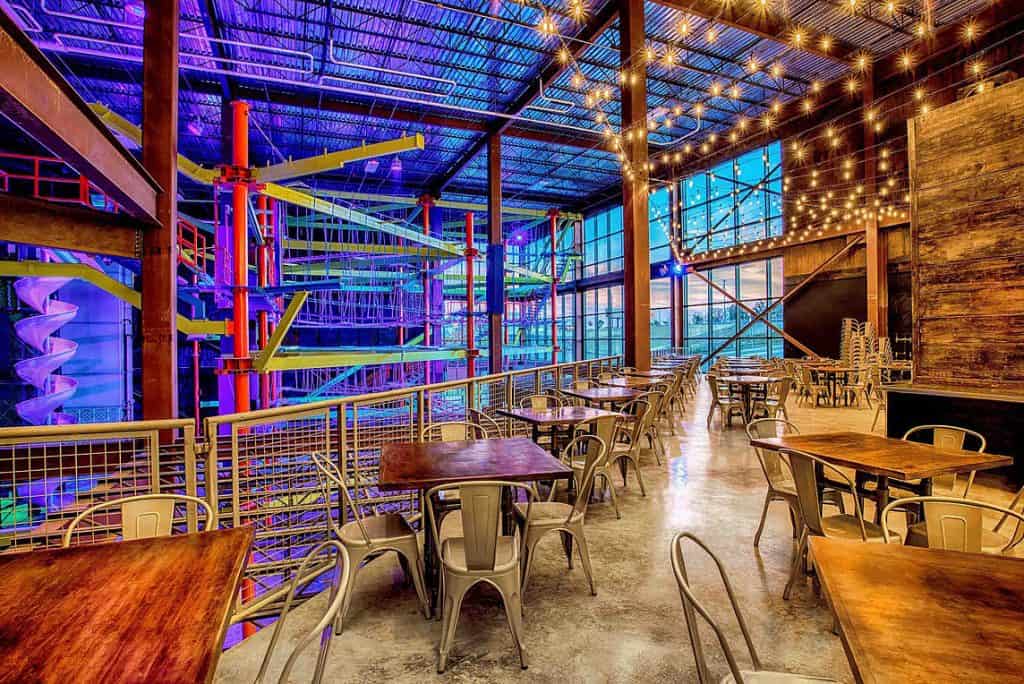 Step into an indoor adventure park where your grandkids can climb, slide, and explore. Fritz's Adventure offers a variety of interactive activities, including rope courses, tunnels, slides, and climbing walls.
Hollywood Wax Museum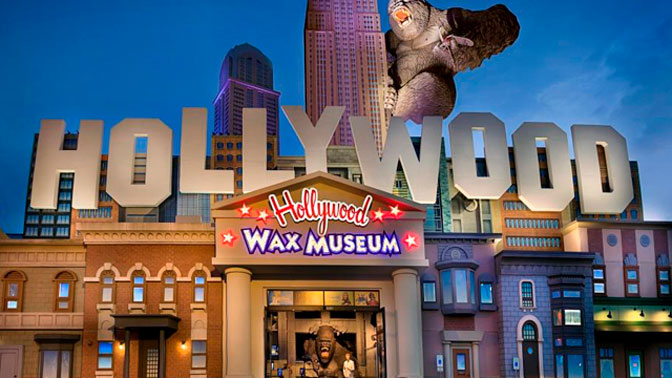 Take a trip to the Hollywood Wax Museum; come face-to-face with the life-like wax figures of your favorite celebrities. Snap photos with iconic stars and learn fascinating facts about Hollywood history.
---
Your Grandkids Will Love The Shows in Branson
Taking the kids to a show in Branson, MO, is a delightful experience that will amaze and entertain them. Branson is renowned for its live entertainment, and numerous shows cater specifically to younger audiences. From colorful costumes to lively music and captivating performances, these shows offer a fantastic opportunity to create magical memories with your kids. Here are a few kid-favorite shows in Branson:
The Haygoods
This high-energy Haygood's show features the talented Haygood siblings, who showcase their musical skills on various instruments, dazzling choreography, and impressive visual effects.
Amazing Pets
Kids will adore this show that combines the talents of trained dogs and cats, performing tricks, jumps, and stunts. It's an interactive experience with the whole family cheering and laughing. Amazing Pets is a must-see while you are in Branson. Amazing Pets will be a favorite show for years to come.
Shanghai Circus
Prepare to be amazed as these skilled acrobats demonstrate their incredible agility, strength, and balance through breathtaking stunts, aerial acts, and awe-inspiring displays of flexibility. Kids of all ages will love Shanghai Circus.
SIX
A vocal group of six brothers, "SIX" delivers an exhilarating performance featuring intricate harmonies, cappella renditions, and entertaining humor. The brothers' incredible vocal talents will enthrall kids.
See All Branson Shows by Clicking HERE.
---
Enjoy Mealtime With The Grandkids

These restaurants in Branson offer a range of options to please kids and adults, ensuring a memorable dining experience for the whole family. Branson has something to satisfy every palate, whether you're in the mood for classic American fare, Italian cuisine, or comforting homestyle meals.
Billy Gail's in Branson
Billy Gail's Café is a Branson staple and a popular spot among locals and visitors. Their generous portions and friendly service make it an ideal place to fuel up for a day of adventures with your grandkids.
Mel's Hard Luck Diner
Step into the nostalgic atmosphere of Mel's Hard Luck Diner, where the talented singing waitstaff serenades you. Enjoy classic American diner fares like burgers, sandwiches, and milkshakes while entertained by the staff's impressive vocal performances.

Danna's BBQ & Burger Shop
Treat your grandkids to mouthwatering barbecue and burgers at Danna's BBQ & Burger Shop. This casual eatery serves up juicy ribs, pulled pork, burgers, and sides that satisfy everyone's taste buds.

Pasghetti's
Pasghetti's offers a fun and whimsical dining experience with its spaghetti-themed decor and menu. Enjoy a variety of pasta dishes, pizzas, and other Italian favorites while the kids marvel at the spaghetti and meatball sculptures throughout the restaurant.

Farmhouse Restaurant
For a taste of home-cooked comfort food, head to the Farmhouse Restaurant. This cozy establishment serves hearty dishes like fried chicken, pot roast, and homemade pies. The friendly staff and rustic ambiance make it a perfect spot for a family meal.

Florentina's Ristorante Italiano
Indulge in authentic Italian cuisine at Florentina's Ristorante Italiano. From pasta dishes and wood-fired pizzas to decadent desserts, the menu offers many options to please kids and adults. The warm and inviting atmosphere adds to the dining experience.

Andy's Frozen Custard
Treat your grandkids to a sweet delight at Andy's Frozen Custard. This popular dessert spot serves rich and creamy custard in various flavors, including toppings and mix-ins. Enjoy a classic cone or try one of their signature sundaes for a special treat.

Clockers Cafe
Enjoy a classic diner experience at Clockers Cafe. This charming restaurant serves breakfast favorites daily, burgers, sandwiches, and homestyle meals. The retro decor and friendly staff create a welcoming environment for families.

Pizza Ranch
If your grandkids love pizza, head to Pizza Ranch. This buffet-style restaurant offers a variety of pizzas, fried chicken, salads, and desserts. The all-you-can-eat option ensures everyone can find something they love.
Taking the kids to Branson, MO, is an adventure filled with excitement, laughter, and lifelong memories. With its family-friendly attractions, captivating shows, and engaging activities, Branson offers something for kids of all ages.
If you're looking for kid-friendly hotels or more information on Branson vacation rentals that cater to families, feel free to call us. Our friendly travel experts will be happy to assist you in finding the perfect hotel or Branson vacation rental and provide further details to make your Branson getaway with the kids unforgettable.