Known as America's Hometown for Military Reunions, Branson, Missouri, is the place for military reunions!
Branson business welcomes Veterans with open arms and patriotic pride daily. An abundance of flags adorns the city as a natural expression of its commitment to the nation. We celebrate and commemorate our nation's true heroes with dozens of events every year.
November 5th – 11th, Branson hosts thousands of Veterans and their families for the nationally recognized Veteran's Homecoming, a week-long celebration of men and women who have served in peacetime and wartime, active duty, and retired.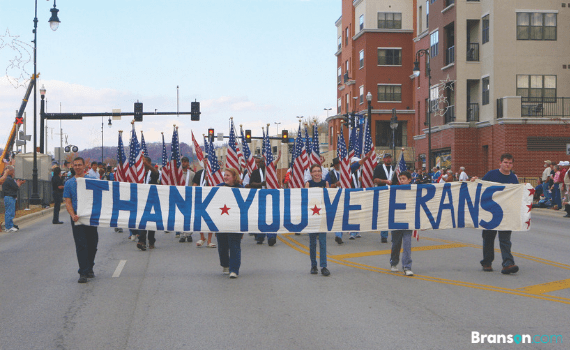 Veterans Week in Branson